Mmm. I heart Mexican food. And I have totally been craving lately. Let's see, I went to On the Border with Adam on Friday, I had good ol' Taco Bell last night, and I whipped up some more south of the border treats tonight too. At least I'm not making baked good after baked good any more -- although I am having to restrain myself a bit.
Anyhoo, so I haven't made
Rockstar's
famous Slow Cooker Salsa Chicken in a while, and I was looking for a simple easy meal to make. It's so simple, in fact, that I was done making the entire meal by 3:20pm this afternoon -- all I had to do was wait for it to cook.
Slow Cooker Salsa Chicken
4 chicken breasts
1/2 package taco seasoning
1 can reduced fat cream of mushroom soup
1 cup salsa
1 green pepper, roughly chopped
1/4 cup chicken broth
1/2 cup reduced fat sour cream
4 servings brown rice
Place chicken breasts and chopped peppers in a slow cooker with broth.
In separate small bowl, combine soup, salsa and seasonings. Stir until combined. Pour mixture over chicken.
Cook on low for 5 hours. Chicken should shred easily towards the end of cooking. Serve over hot brown rice.
So I always forget the rice, but it's still super tasty anyways. I'm glad I had 3 breasts in the cooker, because they were so tender it took me until the third breast to keep it together for the picture.
Now that I think about it, I'm sure you're supposed to shred the chicken and mix it in with the rice, but we just eat it as the whole breast and it's still mmm mmm good.
As for my mom's Bean Dip. It's super easy (like the chicken) and uses a whopping 4 ingredients.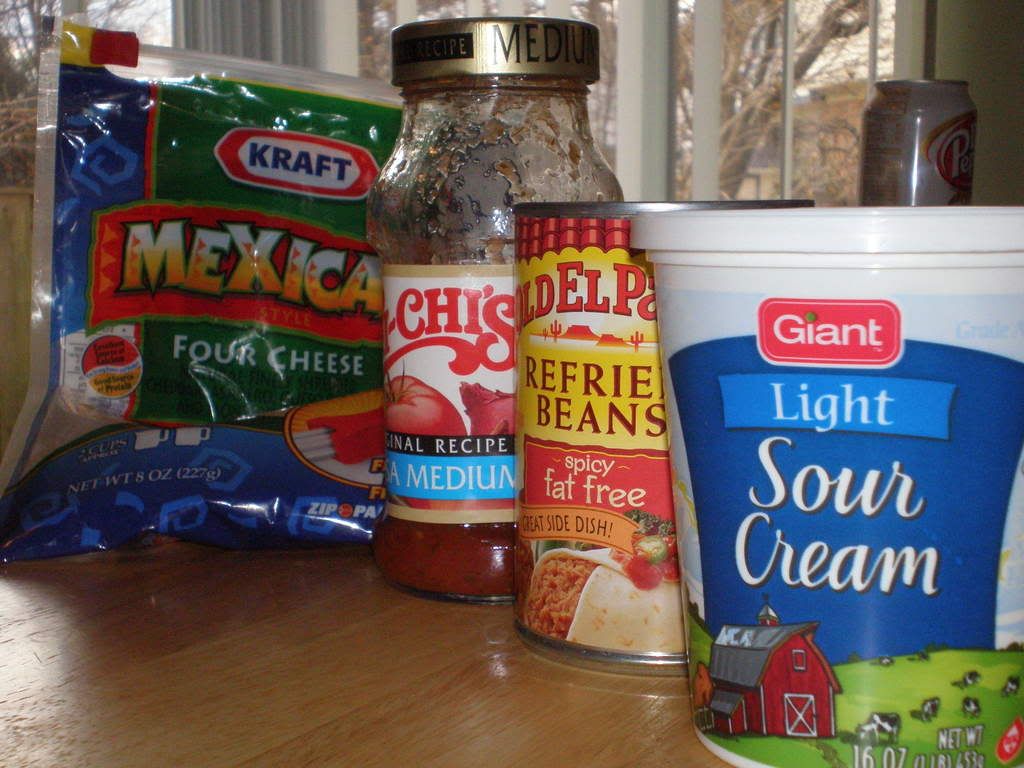 Bean Dip
1 can refried beans
Sour cream
Salsa
Shredded cheese (usually cheddar, pepperjack, or the mexican style mixture)

In a small bowl, combine refried beans and salsa, to taste. (I use approximately 1/4 cup of salsa -- just make sure the mixture doesn't become too runny or too spicy.) Spread mix on the bottom of an 8x8 baking dish. Layer with sour cream, to taste. (I typically make it about 1/4-1/2 inch thick.) Cover with shredded cheese.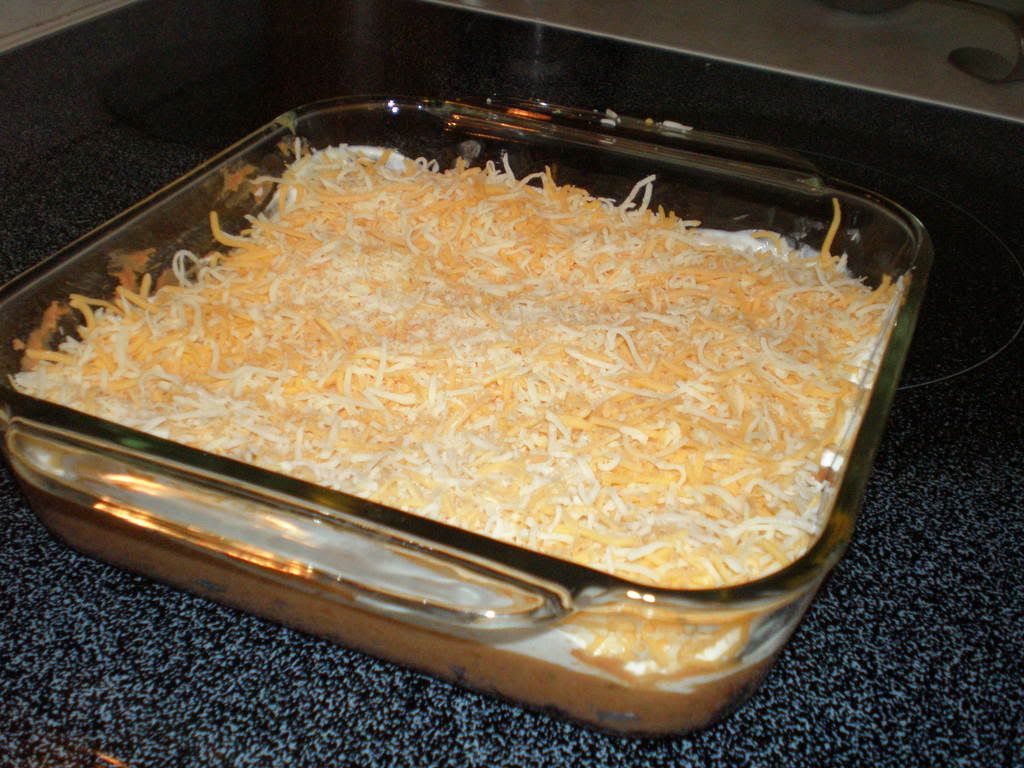 Enjoy with Tostitos or any other corn chips!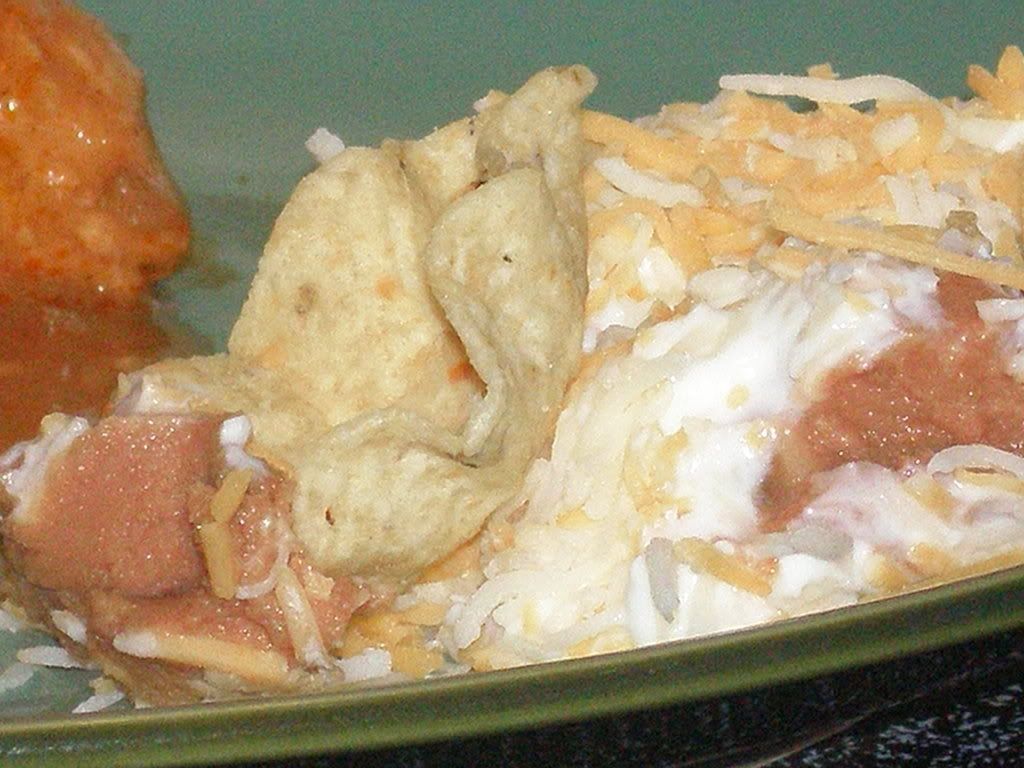 Sorry that it's mostly a "to taste" recipe, but some people tend to like more or less sour cream than others. Not to mention I've never seen a recipe for this -- gotta love those hand me down family recipes.