Speaking of interesting named dishes... here's another one. I have seen these wandering around for a while, but every recipe I had run across called specifically for risotto. So it was put on the back burner -- until I saw this pop up on my google reader from
Brown Eyed Baker
.
I took a chance and used regular white rice, as the recipe just calls for "rice". Unfortunately these babies totally tried to fall apart on me when I was trying to make them into a ball -- something I think using risotto would definitely help with.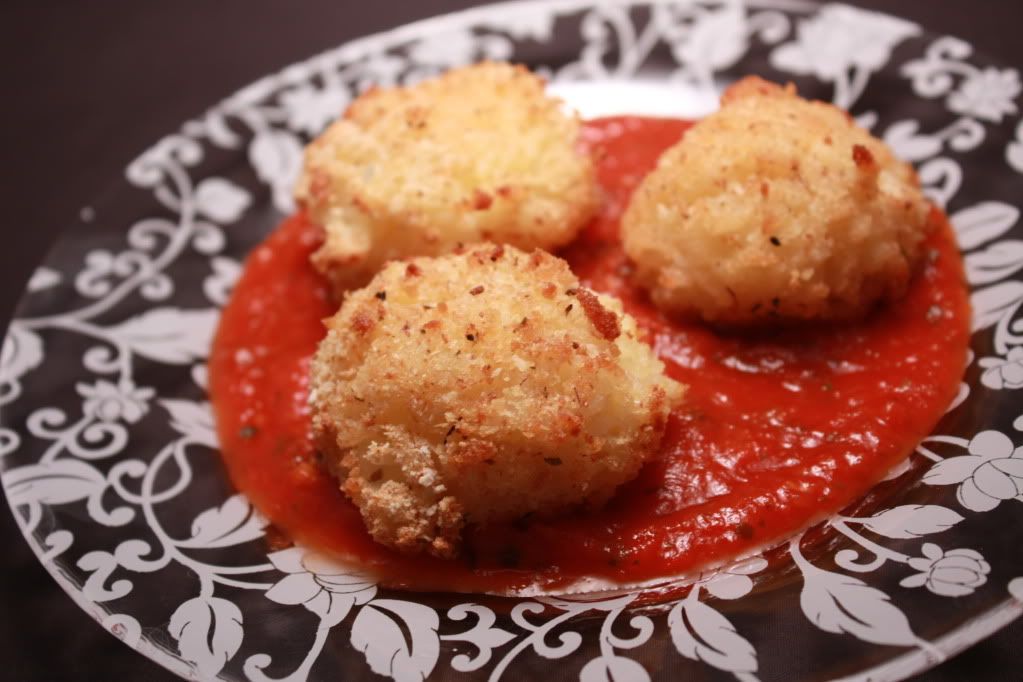 2 eggs
2 cups cooked rice
4 ounces mozzarella cheese, cut in ½-inch cubes (about 1 cup)
¾ cup seasoned bread crumbs
2 tablespoons olive oil
Line a baking sheet with parchment paper.
Beat eggs lightly with fork. Add the rice and stir gently but thoroughly.
Take 1 tablespoon of the mixture, place a cube of mozzarella in the middle and then top with another tablespoon of rice. Shape into a ball and roll in the breadcrumbs. Place on parchment-lined baking sheet. Repeat with the rest of the rice mixture.
Refrigerate pan of rice balls for at least 30 minutes.
Meanwhile, preheat oven to 425°F. Drizzle 2 tablespoons of olive oil over rice balls.
Bake in the preheated oven for 20 to 25 minutes, or until golden brown. Serve with warm marinara sauce.
Makes: 16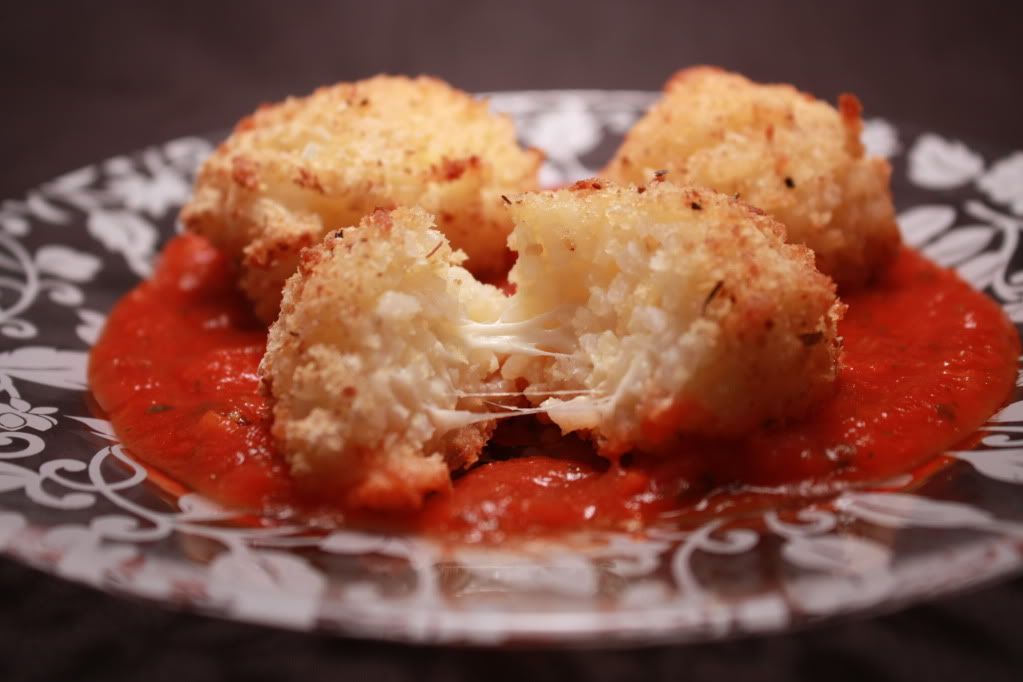 Hmmm. I had my hopes up so much for these because they sounded SO good. I'm not sure what I did, but mine turned out a bit crunchy (even though the rice wasn't prior to baking them) especially on the bottom, and not really full of flavor like I was anticipating.
I for sure want to give these another try, but using my "go-to"
risotto
instead of regular white rice. I definitely think that will help boost the flavor and help the balls stick together.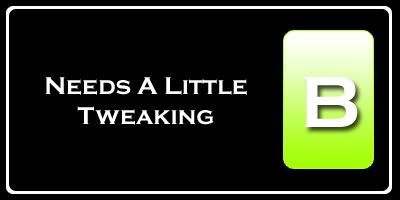 Nutrition Facts
Amount per serving
Calories 150
Calories from fat 37
% Daily Value


Total Fat 4.1g
6%


Saturated Fat 1.4g
7%


Trans Fat 0.0g


Cholesterol 27mg
9%


Sodium 145mg
6%


Total Carbs 22.7g
8%


Dietary Fiber 0.6g
2%


Protein 5.0g


Vitamin A 1%
Vitamin C 0%


Calcium 7%
Iron 8%