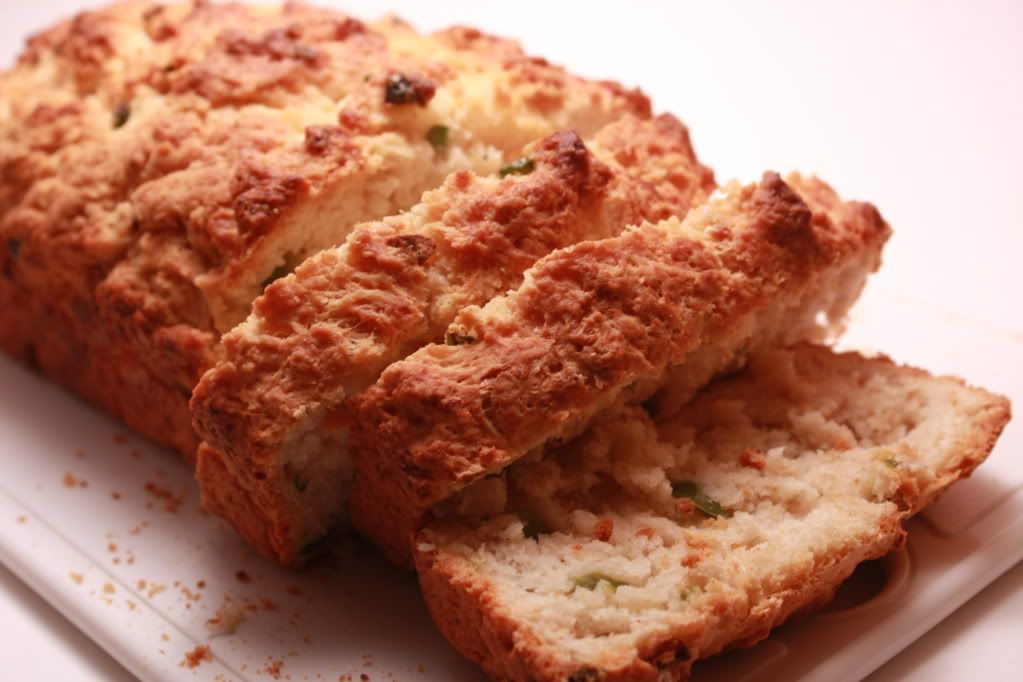 Beer bread attempt #2: Fail. Okay, I shouldn't say complete failure. The inside of the loaf was actually pretty moist and tasty. But it's the though chewy outside that always gets me.
This was actually a different version of a beer bread from
this
recipe I tried a couple months ago. And I had the exact same problems this go-around as last time: the hard crust and very little beer taste that actually came through (we didn't use the beer they recommended, same as last time -- we used Modelo instead of Dos Equis).
Thus, I am back on the hunt for a new beer bread recipe -- this one is officially retired.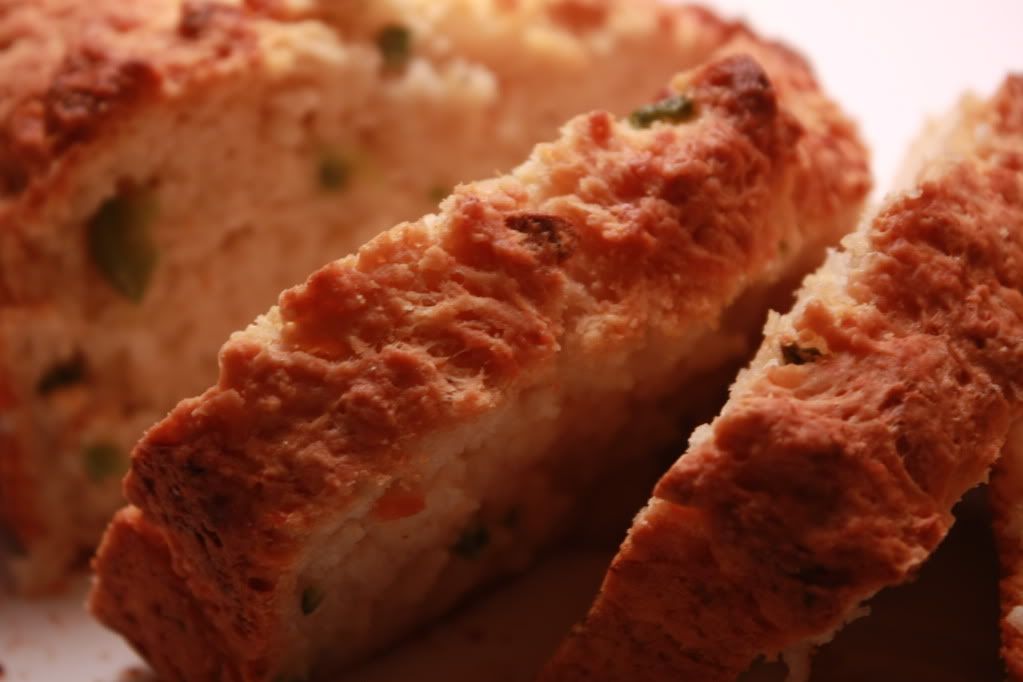 Click
here
for the recipe