Winter isn't only a time for snow and chilly weather. It also ushers in the classic cold and flu season. Joy. As much as I try and avoid it, at some point the cold always catches up to me. In some form or another.
Which is why I spent most of yesterday morning surrounded by a sea of kleenex followed by an evening of not being able to breathe due to a stuffy nose. And it looks like I'm in for a repeat today.
At least it's just confined to my nose, right?
Too bad this soup is long gone. I could definitely go for a bowl right about now. All steamy and full of warm cozy flavors. Someone make me another batch, stat!
And let's just ignore the cornbread that has completely fallen apart because I was far too impatient/hungry to let it rest a bit. Tasted way better than it looks, promise. But we'll get to that another day. ;)
Slow Cooker Posole
Adapted from: , January 2012
1 tablespoon
ground cumin
1 teaspoon
garlic powder
1 teaspoon
smoked paprika
1/2 teaspoon
kosher salt
1/4 teaspoon
ground black pepper
2 pounds
boneless pork shoulder
1 cup

onion

, diced
1/2 cup
water
1/4 cup
vegetable oil
1 cup

onion

, diced
3 cloves

garlic

, minced
3 ounces

fresh baby spinach

, chopped
6 cups
fat-free reduced-sodium chicken broth
28 ounces

pinto beans

, undrained
28 ounces

white hominy

, drained
28 ounces

diced tomatoes

, undrained, pureed
1 tablespoon
oregano
2 teaspoons
ground cumin
1/2 teaspoon
kosher salt
1/4 teaspoon
ground black pepper
4 ounces
grated cheddar cheese
1/4 cup
chopped cilantro
In a small bowl, mix together the first 5 ingredients (through pepper). Rub mixture over pork. Cover a slow cooker with a slow cooker liner. Place pork in the slow cooker with 1 cup onion and water. Cook on low for 6-8 hours or until easily shredded with forks. Remove pork from slow cooker and shred.

In a large dutch oven over medium heat, warm the oil. Add onion and cook under tender, about 5 minutes. Add garlic, stirring often, and cook for another 2 minutes. Add broth, beans, hominy, tomato puree, oregano, and cumin. Bring to a boil, then reduce heat to low. Cover and simmer, stirring occasionally, for 30 minutes. Add pork and simmer for another 30 minutes. Season with salt and pepper.

Divide posole between bowls, topping each with shredded cheese and cilantro.
Serves:
10
Why yes, I do realize that it does take about an hour to finish this dish outside the slow cooker. However, I have no intentions of letting pork simmer on the stove for 5-6 hours. I just don't feel comfortable leaving it if I have to step out for a minute. Or an hour. Thank goodness for crockpots.
And really though, after the slow cooker it's pretty much just a dump and heat process. That's my kind of dinner. Especially when it brings variety to the table. Not to mention fiber. Tricky tricky.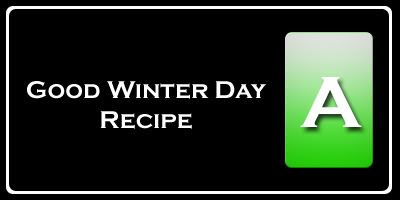 Nutrition Facts
Serving Size 529g
Amount per serving
Calories

595

Calories from fat 131
% Daily Value
Total Fat

14.6g

22%
Saturated Fat

4.9g

24%
Cholesterol

78mg

26%
Sodium 908mg
38%
Total Carbs

68.4g

23%
Fiber

16.1g

64%
Sugars 6.9g
Protein

46.7g

Vitamin A 19%
Vitamin C 30%
Calcium 22%
Iron 38%