Sometimes when I start working on a Recipe Re-Do it takes me a while to figure out which direction I want to go, how close I want to stay to the original recipe, and what new ingredients I'll be adding. This was not one of those times. As soon as I saw which recipe was up next, I knew right away what I wanted to do.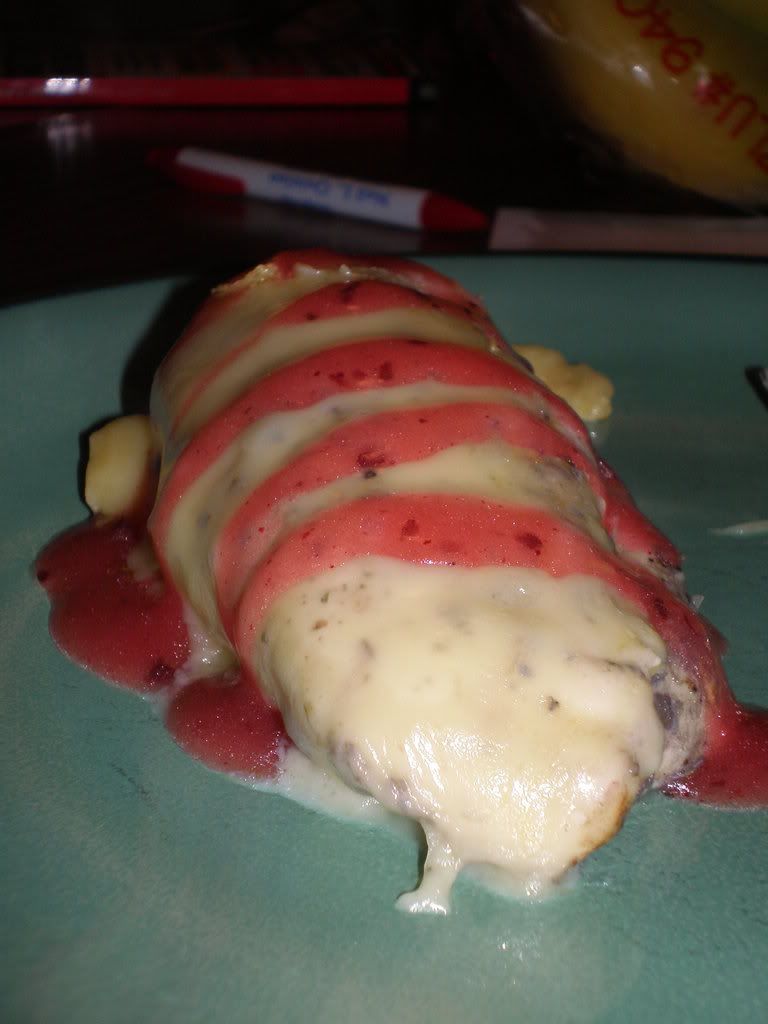 I started out with my
Easy Baked Chicken and Brie
recipe. I had complained that there just wasn't enough flavor from the dish and it just needed a little something extra. Way back when, I tried adding a bit of raspberry dressing to give it that extra little kick, but it just didn't work the way I wanted. This time around, I gave a little more thought to the change. I knew walnuts and Brie go together really well, and why not candy them while we're at it? And then throw some apples into the mix since as they work well with cheese and walnuts, too.
Done. I think I found the flavor boost I complained the dish was lacking before.
Chicken and Brie with Candied Walnuts and Apples
1/2 cup

walnuts

, chopped
1/4 cup
granulated sugar
1/4 teaspoon
salt
1 cup
white wine
4 (4 ounce)
boneless, skinless chicken breasts
1/2 teaspoon
ground black pepper
1 teaspoon
kosher salt
1 teaspoon
dried oregano
8 ounces
Brie cheese
2

granny smith apples

, thinly julienned (matchstick-cut)
In a small saucepan over medium heat, combine the sugar and 1/4 teaspoon salt. Line a counter-top with parchment paper. Once the sugar starts to melt, begin to frequently stir with a wooden spoon. Once the sugar has completely melted, continue to stir for another 1-2 minutes, or until the sugar has caramelized (a light brown color). Working quickly, stir in the walnuts, making sure each piece is coated. Pour nuts out onto the parchment paper, using a fork to separate the pieces. Allow to cool and harden before using.

Preheat oven to 400 degrees F.

Pour wine into an un-greased 9x13 baking dish. In a small bowl, combine the salt, pepper, and oregano, mixing well. Season chicken well with oregano mix on both sides. Place chicken in baking dish with the wine. Bake for 35 minutes, or until chicken is done.

Meanwhile, slice round of Brie into quarters. Once chicken is done, top each piece with a slice of Brie, then return to the oven for another 3-5 minutes, or until cheese is melted.

Serve over a bed of 1/2 a julienned apple and sprinkled with 2 tablespoons candied walnuts.
Serves:
4
While you don't
have
to use candied walnuts, I like the little extra bit of sweetness they bring to the dish. You can definitely try and hunt for them at the grocery store if you want to eliminate the step of making them yourself, I'm just not lucky enough to have mine sell them. I also recommend a mandolin for slicing the apples, but once again, it's more for convenience than necessity.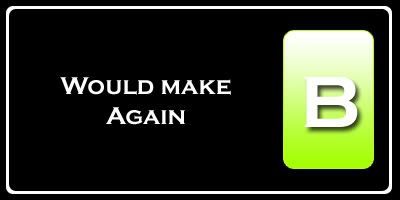 Nutrition Facts
Amount per serving
Calories

648

Calories from fat 302
% Daily Value
Total Fat

33.5g

52%
Saturated Fat

12.7g

64%
Cholesterol

158mg

53%
Sodium 1187mg
49%
Total Carbs

28.9g

10%
Dietary Fiber

3.5g

14%
Sugars 22.9
Protein

48.7

Vitamin A 10%
Vitamin C 8%
Calcium 15%
Iron 15%