Every once in a while it's nice to feel like a kid again. And let's face it, making Rice Krispie treats are so easy even a kid can do it. Well, maybe with a little help from mom or dad. :) Somehow, despite all its easiness, Rice Krispie treats often get lost in the shuffle between cookies and cupcakes and brownies. Even though there is no baking required and the original recipe can be put together in about 5 minutes.
While this spin on Rice Krispie treats takes a few more minutes than the original, they are still fairly easy to do and I am quite certain my 3 year old nephew would be more than capable of making these as well. Or, at least the whole smashing them into a pan then dipping them part. I mean, what could be more fun than having to clean up a sticky wriggling child afterwards?
Or maybe just skip the whole making these with a kid idea. Which might have been what I did. Followed by me promptly hoarding these and eating as many as I could throughout the day. Hey, it happens.
Cookies and Cream Rice Krispie Treats
Adapted from:
3 tablespoons
butter
1 (10.5 ounce) package
miniature marshmallows
1 teaspoon
vanilla extract
6 cups
Cocoa Krispies cereal
15

Oreo cookies

, quarted
10 ounces
white chocolate chips
10

Oreo cookies

, finely ground
Generously grease a 9x13 baking pan. Set aside.

In a large bowl, combine the cereal and quartered Oreos. Toss to mix well.

In a large saucepan over medium heat, melt the butter. Add marshmallows to pan, stirring continuously until melted and combined with butter. Stir in the vanilla. Gently fold the cereal mixture into the melted marshmallows until all the cereal is evenly coated. Quickly turn out mixture into the baking pan, using a greased spatula to press down and level the top. Let cool completely.

Once the Rice Krispie treats have cooled, melt the white chocolate in a small bowl in the microwave, stirring every 30 seconds. Meanwhile, transfer the Oreo crumbs to a small wide bowl or plate. Cut the treats into 24 squares (6 x 4) and remove from pan. Dip the top of each treat into the white chocolate, followed by the Oreo crumbs. Set aside to allow the white chocolate to cool and harden. Store in an air tight container.
Serves:
24
While these are fantastically delicious, I will warn you they can be quite messy from the ground Oreos on top. Nothing a napkin can't fix. :)
If you would rather use regular Rice Krispie treats, you can always add 1/2 cup melted bittersweet chocolate to the melted marshmallows the same time you add the vanilla. Either way works just fine.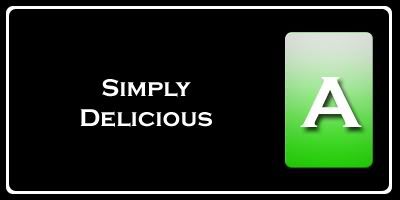 Nutrition Facts
Amount per serving
Calories

205

Calories from fat 68
% Daily Value
Total Fat

7.6g

12%
Saturated Fat

3.8g

19%
Trans Fat 0.6g
Cholesterol

6mg

2%
Sodium 135mg
6%
Total Carbs

33.3g

11%
Sugars 21.0g
Protein

1.7g

Vitamin A 4%
Vitamin C 8%
Calcium 4%
Iron 11%