Ice cream always makes me think of long summer days spent by the pool without a care in the world. Hot sun and flip flops. The smell of the ocean and wandering along the beach trying to pick up shells that aren't smashed into a thousand pieces.
Ice cream reminds me of church camp and soccer camp, and that soft serve machine that I always found in the cafeteria. Of course I would use every single topping imaginable to cover the soft serve, but the ice cream was still buried somewhere beneath.
Ice cream reminds me of when my sister was pregnant with my first nephew, and nightly trips to the Carvel down the road was almost a ritual. Then we discovered
Fudgie the Whale
. And Coldstone's Cake Batter Ice Cream. Our pants have never fit the same since.
So naturally, I wanted to make ice cream at home. The
first time I made it
, it was without an ice cream freezer. Lots of babysitting and mixing. Then I received the ice cream maker attachment for my stand mixer. I finally made room for it in my freezer, and after just one batch, I am in love. As is Adam. I honestly can't remember the last time he hoarded one of my desserts, and called it "the best ___________ ever", each time he ate it. Actually, I'm pretty sure the repeated "best ever" comment has never happened. So, I think I'm going to go with winner on this one.
Blueberry Cheesecake Ice Cream
Adapted from: , August/September 2003
1/2 cup
sugar
1 tablespoon
cornstarch
1/2 cup
water
1 1/4 cups

blueberries

, fresh or frozen
1 tablespoon
lemon juice
2 1/4 cups
graham cracker crumbs
2 tablespoons
sugar
1/2 teaspoon
ground cinnamon
1/2 cup

butter

, melted
1 1/2 cups
sugar
1 (3.4 ounce) package
instant cheesecake pudding mix
1 quart
heavy whipping cream
2 cups
milk
2 teaspoons
vanilla extract
In a small saucepan, whisk together 1/2 cup sugar and cornstarch. Slowly whisk in water until smooth. Turn burner on to high. Stir in blueberries and lemon juice; bring to a boil. Reduce heat and simmer, uncovered for 5 minutes, or until slightly thickened, stirring occasionally. Remove from heat and let cool to room temperature. Cover and place in refrigerator until chilled, at least 1 hour.

Meanwhile, preheat oven to 350 degrees F. Place graham crackers in a food processor and process until a fine crumb forms (may need to do in batches). Transfer crumbs to a large bowl. Add 2 tablespoons sugar and cinnamon. Pour in butter, stirring until all dry ingredients are covered. Pat crumb mixture across a 15x10-inch baking pan. Bake for 10-15 minutes, or until lightly browned. Transfer pan to a wire rack and allow to cool completely. Crumble into nickel-sized chunks.

In a separate large bowl, whisk together 1 1/2 cups sugar, pudding mix, cream, milk, and vanilla. Pour mixture into an ice cream freezer until two-thirds full. Freeze according to manufacturer's directions. If there is remaining mixture, refrigerate until ready to freeze (whisk before adding to the ice cream freezer; there may be lumps).

Fill ice cream freezer cylinder two-thirds full; freeze according to manufacturer's directions. Refrigerate remaining mixture until ready to freeze. Whisk before adding to ice cream freezer (mixture will have some lumps).

Once the ice cream is finished in the ice cream freezer, layer in a large container with the graham cracker crumble and blueberry sauce three times. Swirl. Place container in freezer for 2-4 hours before eating.
Makes:
2 quarts
I have to admit, despite using the pudding mix (which I was a little skeptical about at first), this ice cream completely lives up to its name. The cheesecake flavor is pronounced, dotted with a bit of blueberry and crumbled graham cracker crust (which might actually be my favorite part).
The actual ice cream turned out nice and creamy, not icy. This is mostly due to the use of heavy cream. If you've never made ice cream before, keep in mind that switching out the heavy cream for a lower fat dairy item, such as half and half or even milk, will drastically change the texture. The only thing I would change the use of fresh blueberries instead of frozen. The blueberry sauce gets slightly icy once the ice cream is firm, and I'm not sure if thawing the blueberries, then re-freezing them causes larger ice crystals to form. Either way, it's still delicious and still Adam's "favorite ice cream ever".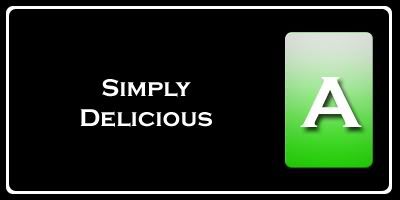 Disclaimer:
if you are on a diet or whatnot, I do not recommend making this ice cream. If you are particular about how many calories you are eating per day, don't make this ice cream. If you even care a smidge about the nutrition facts, just don't scroll down. It will completely ruin this ice cream for you. I know it did for me. The original recipe claims that this is less than 500 calories per serving. After analyzing it with 2 separate programs, I can assure you, this ice cream is not under 500 calories per serving. Some things, are just better left unknown.
Nutrition Facts
Amount per serving
Calories

923

Calories from fat 536
% Daily Value
Total Fat

59.5g

92%
Saturated Fat

35.8g

179%
Cholesterol

200mg

67%
Sodium 537mg
22%
Total Carbs

94.6g

32%
Fiber

2.1g

9%
Sugars 74.5g
Protein

6.3g

Vitamin A 45%
Vitamin C 7%
Calcium 16%
Iron 7%