Memorial day is coming up, which means summer is just around the corner. We all know what summer entails -- long warm nights, grilling out, and pool parties or lake trips. Okay, maybe scratch that last one, there's no way I'm ready for swimsuit season.
Hot dogs, brats, and burgers are summer's standard party fare, but there's no reason they have to be your plain jane meat on bun smothered and covered in ketchup and/or mustard. Maybe topped with cheese. If you're lucky.
Next time you decide to throw a cookout, break out of tradition and switch things up with a hot dog bar. Start with the basics -- a good quality hot dog and some buns, then add additional fixin's for some fancy-pants hot dogs like
Cheddar Dogs with Cider-Braised Leeks and Apples
,
Manchego Cheese and Garlic Dogs
, or these Hot Dogs with Poblanos, Pepper Jack, & Tomatillos all grouped together and labeled. (Think about those suggestion lists you see at Mongolian Barbecue restaurants.) Trust me, your guests with thank you.
Hot Dogs with Poblanos, Pepper Jack, and Tomatillos
Adapted from: , January 2011
2 tablespoons
olive oil
3

poblano chiles

, cut into 1/2-inch strips
1 cup

onion

, diced
6
all-beef hot dogs
1 cup

salsa verde

(tomatillo salsa)
1/3 cup

fresh cilantro

, chopped
6
hot dog buns
4 ounces

Pepper Jack cheese

, shredded
3 tablespoons
crumbled Cotija or Feta cheese
In a large non-stick skillet, heat oil over medium-high heat. Add poblanos and onion, sautéing until soft, 10 to 12 minutes. Transfer to a medium-sized bowl.

In the same skillet, add hot dogs and 1 cup water. Cover and boil until hot dogs are heat through, about 5 minutes.

Preheat broiler. In a small bowl, stir together salsa verde and cilantro. Place 1 hot dog in each bun and place on baking sheet. Sprinkle each hot dog with 1 1/2 ounces of cheese. Broil until cheese melts, about 1 1/2 minutes. Serve topped with chile-onion mixture and sprinkled with 1/2 tablespoon Cotija cheese and salsa.
Serves:
6
Of all the different kinds of fancy hot dogs I've made, Adam has officially claimed these as his favorite. They have a nice kick from the poblanos which goes nicely with the milder salsa verde and the salty cheese (I used Feta, since it was about half the price and it was still delicious). Sigh. And now I want to have a party just to have a hot dog bar...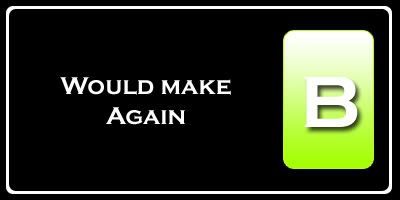 Nutrition Facts
Amount per serving
Calories

378

Calories from fat 209
% Daily Value
Total Fat

23.2g

36%
Saturated Fat

9.4g

47%
Cholesterol

55mg

18%
Sodium 964mg
40%
Total Carbs

24.9g

8%
Fiber

1.6g

7%
Sugars 4.6g
Protein

18.2g

Vitamin A 13%
Vitamin C 12%
Calcium 24%
Iron 9%