Whew! It has been non-stop busy in my kitchen the past few days. Between holiday parties and making cookies for a Cookie Swap, my oven has been getting a workout. And it's not even close to being over yet. Not that I mind.
Saturday night, Adam and I co-hosted a Beer Tasting Party with another couple at their place. Our version of a holiday party. ;) I originally got the idea for a beer tasting party from Ashley over at
Decorating Obessed
. Our party was on a much smaller scale (8-10 people), but still turned out pretty awesome. And of course, I had to forget the camera, so no pics of the festivities.
We decided to go with five beer categories, with each couple assigned to bring a 6-pack of a specific category (bringing a couple types of beer per category):
We used small 3-ounce plastic cups for taste testers rather than giving people one regular-sized glass for all the tastings. This worked out great for two reasons: 1) The beer didn't mix with the leftover beer in the glass, and 2) it prevented people from "tasting" half a bottle of beer at a time, allowing everybody to get a taste of each beer (we required at least 2 bottles of the same beer or 24 ounces). Surprisingly, after everyone had gone through as many of the beers as they wanted, there was still plenty to go back and have seconds.
But a party isn't a party without some munchies around, right? We also had everyone bring a heavy appetizer that would serve as dinner. I whipped up some
Beer Cheese Dip
while Adam made some
Stuffed Pretzels
(and that was an adventure all in itself). I also decided to make some lighter snacks to put with the beer ("palate cleansers", if you will) such as Chex Mix,
Spicy Popcorn
, and these classic Seasoned Oyster Crackers.
I am sure everyone has had some version of these crackers at one point in their life or another, and we all forget just how good they are until we come across them again. It's almost like a throwback to childhood.
1 (12 ounce) package oyster crackers
1 package dry ranch dressing mix
3/4 cup canola oil
1 teaspoon fresh dill weed, finely chopped
1 teaspoon salt-free lemon pepper seasoning (such as Mrs. Dash's)
1/4 teaspoon garlic powder
Preheat oven to 200 degrees F.
In a large bowl, whisk together dressing mix, oil, dill, lemon pepper, and garlic powder. Add oyster crackers and toss to coat thoroughly.
Divide crackers between two baking sheets. Spread crackers out into a single layer. Bake at 200 degrees for 10 minutes. Allow crackers to cool on the pans, then transfer to an airtight container.
Makes: 12 servings (about 1 ounce each or roughly 70 crackers)
These are super tasty and worked really well as a snack to go with the beer. Enough flavor to give you something else to think about, but not overly potent to affect the taste of the next beer.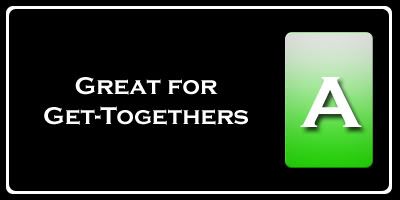 Nutrition Facts
Amount per serving
Calories 269
Calories from fat 160
% Daily Value
Total Fat 17.6g
27%
Saturated Fat 3.0g
15%
Trans Fat 0.1g
Cholesterol 0mg
0%
Sodium 543mg
23%
Total Carbs 23.6g
8%
Protein 2g
Vitamin A 0%
Vitamin C 0%
Calcium 0%
Iron 8%