This morning, Adam and I had to scrape the ice off my car's windows. SCRAPE.the.windows. I don't care that it was ridiculously early in the morning -- it is still October. Which means ice and snow are not allowed.
Better yet, there is a forecast of snow/rain for early tomorrow morning. Which just so happens to be when my Halloween 5k is. Awesome. I mean, 2 miles straight up, then 1 mile straight down in the snow and rain sounds like fun, right? Or not. Why oh why did I sign up for this race again?
This simply ensures that I will need a huge mug of
Russian Tea
when I finish. Although that would entail needing a thermos. Problem.
Maybe just a hearty bowl full of risotto will suffice when I get home? It's warm, filling, and fall-like. FALL, people, FALL. Not winter. Go away snow.
Butternut Squash Risotto
Adapted from:
3 cups (1/2-inch)

cubed and peeled butternut squash

, divided
2 1/2 cups
water
3 1/2 cups
fat-free, reduced-sodium chicken broth
2 cups
Arborio rice
1/4 teaspoon
kosher salt
1/2 cup
Parmesan cheese
6 strips

bacon

, cooked and crumbled
In a large saucepan, add 2 cups squash and 2 1/2 cups water. Bring to a boil. Reduce heat to medium-low and simmer for 5 minutes. Remove pan from heat. Using an immersion blender (or transferring carefully to a food processor/blender), puree mixture until smooth. Add broth to pan, place back over heat and bring to a simmer; then reduce heat to low.

In a large Dutch oven coated with cooking spray over medium-high heat, add the rice. Cook for 2 minutes, stirring constantly. Add the remaining 1 cup squash, 1 1/2 cups squash mixture, and salt. Cook 2 minutes, or until liquid is almost completely absorbed; stirring constantly. Add 1 cup squash mixture, stirring constantly, until that also is almost absorbed. Add remaining squash mixture, 1/2 cup at a time, reserving 1/4 of a cup, while stirring constantly and letting the liquid almost fully absorb before adding more. Remove from heat and stir in reserved 1/4 cup squash mixture and Parmesan cheese. Sprinkle each serving with bacon.
Serves:
5
Butternut squash is one of those things that I really really wished I liked, a lot. Sadly, I'm not really it's biggest fan. The squash flavor in the risotto was there, though not overly pronounced, as the actual squash flavor isn't all that strong. Yet the big mushy chunks of squash hiding out underneath the piles of creamy rice kind of threw me off a bit, and several ended up picked off the side of the bowl.
Honestly, the bacon is really what carries the flavor in this dish. Without it, the risotto turns kind meh, and so-so. Next time I try my hand at a butternut squash risotto I'll probably try a different recipe.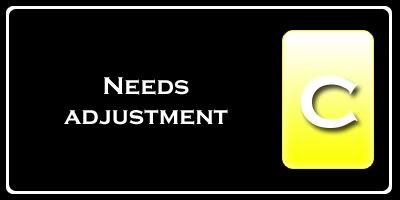 Nutrition Facts
Serving Size 478g
Amount per serving
Calories

482

Calories from fat 116
% Daily Value
Total Fat

12.9g

20%
Saturated Fat

5.0g

25%
Cholesterol

34mg

11%
Sodium 1123mg
47%
Total Carbs

71.0g

24%
Fiber

3.8g

15%
Sugars 1.9g
Protein

18.9g

Vitamin A 180%
Vitamin C 29%
Calcium 17%
Iron 12%