Oh my goodness. Baby Spatula is sleeping and I actually have both hands free. And there is nothing superbly pressing that I must-do-this-minute-before-she-wakes-up. It's a miracle.
It might be more of a miracle for you than for me though. Because it actually allows me to share these fabulous cheesy potatoes with you. And you'll thank me for it. Profusely. I know I have them marked as a side dish and all, but honestly, we may or may not have eaten them after day 1 as just a meal. Our arteries love us.
Back home, there is a family friend who makes the absolute best "cheesy po's" ever. Ever, I tell you. (Um, hi Mom, your's are still pretty good too!) But of course it's "a little bit of this", "a lot of that"... no real recipe. So even though I don't know what all goes in them or how much, I do know that these come very close. However, they're not exactly the same as there is a nice healthy addition of ranch flavoring in these. Which is a great spin off of traditional cheesy po's. And yes. They are like crack. Just in case you were wondering.
32 ounces
reduced-fat sour cream
8 ounces

cheddar cheese

, shredded
6 ounces

real bacon bits

(or the equivalent of chopped bacon)
2 (0.4 ounce) packages

Ranch powder

(I used Hidden Valley Salad Dressing and Seasoning Mix)
30 ounces

frozen shredded potatoes

(i.e. hashbrowns)
Preheat oven to 400 degrees F. Coat a 9 x 13 pan with baking spray.

In a very large bowl, combine the sour cream through the powdered salad dressing. Stir in the frozen potatoes until completely coated with mixture. Bake for 45-60 minutes.
Makes:
8 servings
Of course, I totally enjoyed these completely guilt-free about a week or so before Baby Spatula's arrival, but now... yeah. I think there might be guilt if I made these now. Maybe. Unless all the sour cream and cheese smother it to death. I think it would be worth it to find out, don't you?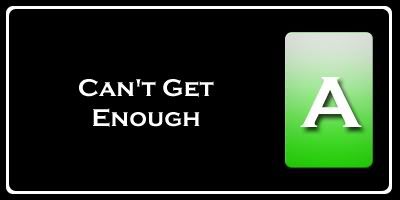 I mean honestly, do you
really
want to look at the nutrition facts? Just close your eyes and keep scrolling.
Nutrition Facts
Serving Size 272g
Amount per serving
Calories

603

Calories from fat 384
% Daily Value
Total Fat

42.7g

66%
Saturated Fat

22.3g

111%
Cholesterol

95mg

32%
Sodium 1201mg
50%
Total Carbs

33.1g

11%
Dietary Fiber 2.5g
10%
Sugars 7.2g
Protein

22.3g

Vitamin A 20%
Vitamin C 8%
Calcium 34%
Iron 26%