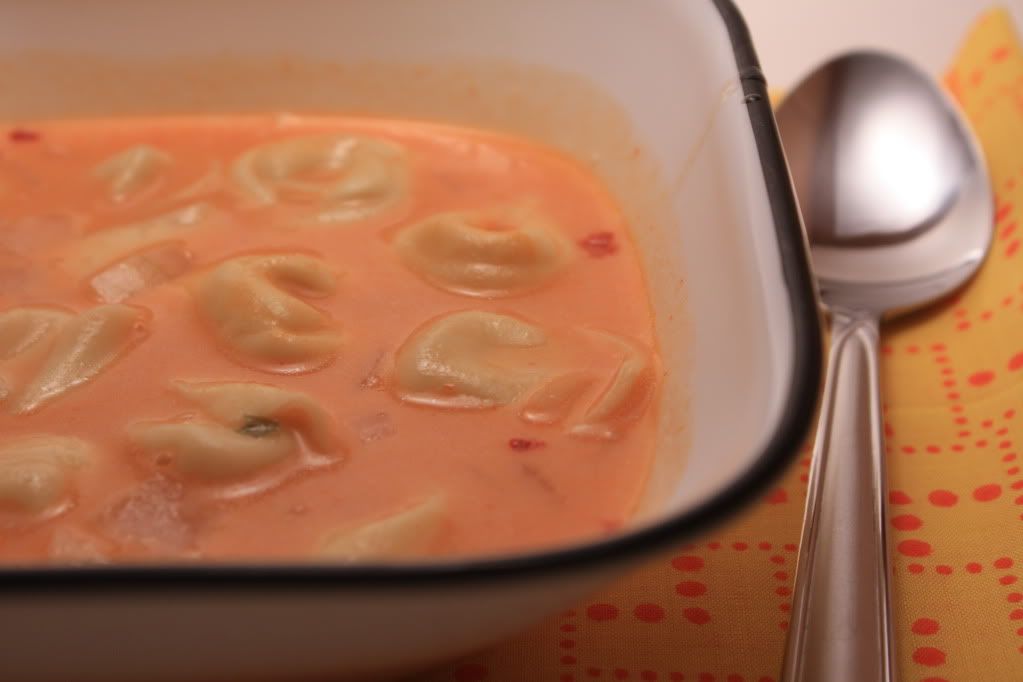 Egads it has been forever. Whoopsies. I really didn't plan on making summer a hiatus time, but... well, things have been rather busy here and to be quite honest, I would reather spend my free time at the pool than typing away on a computer.
Not to mention that my kitchen is feeling rather lonely as of late. I'm pretty sure I haven't attempted anything new in over a month. Sad, I know. However, you are in luck because I never did catch up with my blogging -- oh I got close, so close, but I never did actually do it (I was only like one post away, too). So I still have a few things running around that I can entertain you with. :)
Such as this wonderful spin off of your everyday tomato soup. I'm actually none to happy as of yet with this chilly summer Pittsburgh is dishing out this year. I don't know if this is a normal summer for here, but I don't like it. It's only 75 degrees today with chances of thunderstorms and rain. It's supposed to be almost 90 and sunny in the summer. It's a rule. Somewhere. I'm pretty sure. But, if you are like me and stuck some place that
isn't
happy and warm, this soup will do the trick.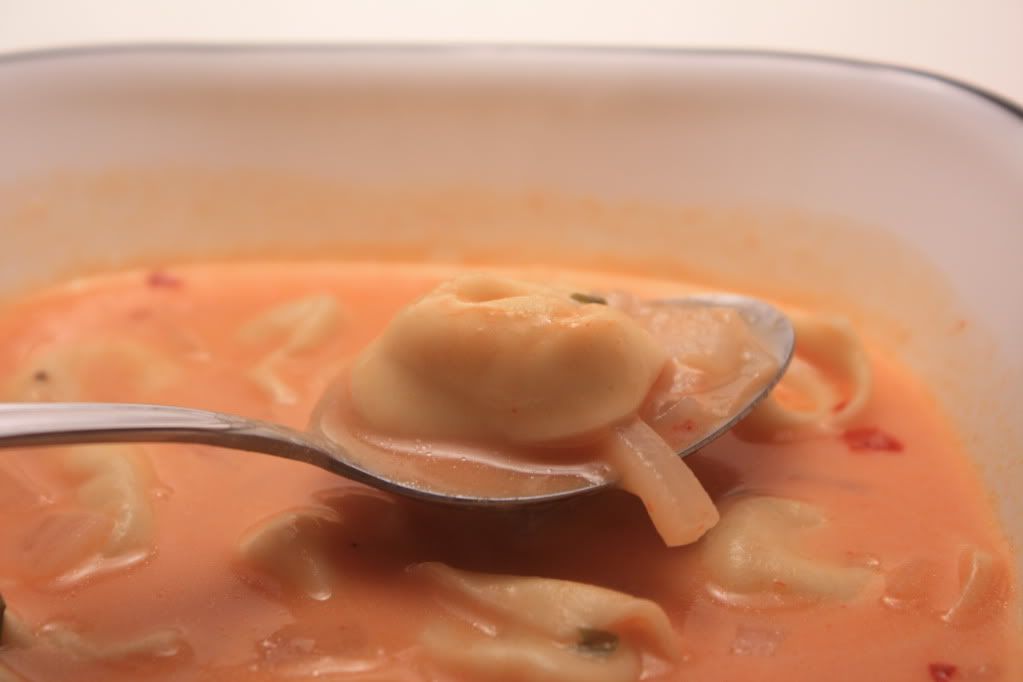 1-2 TBSP butter or olive oil
1 small onion, diced
2-3 cloves garlic, minced
salt & pepper
4 cups reduced-sodium chicken or vegetable broth
4 oz reduced-fat flavored cream cheese - chive & onion or garlic & herb
1 can tomato soup
1 (9 oz) package refrigerated cheese tortellini)
dash red pepper flakes
Melt butter in a dutch oven over medium heat. Add onion & garlic and cook for about 5 minutes, or until onions soften. Season with salt & pepper, if desired.
Add chicken broth and bring to a boil. Cook the tortellini in the broth for about 5 minutes, or until almost al dente.
Remove about 2 ladles of broth into a smaller bowl and whisk the cream cheese into the broth. Once smooth & creamy, return to the pot and stir until well-combined.
Add tomato soup and stir until combined. Season with salt & pepper, to taste. Add a dash of red pepper flakes and stir to combine.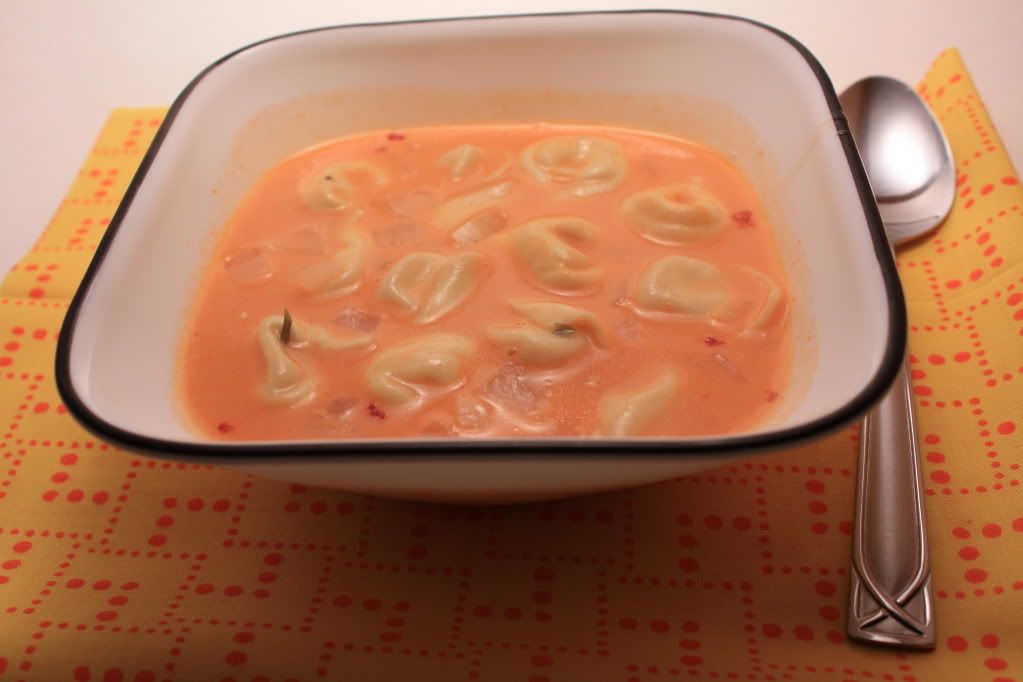 Like I said, it's a great twist on your typical tomato soup and is actually quite filling, thanks to the pasta. We've actually made it a few times already thanks to the "great" weather out here.
Now out to the store to fill my very empty pantry and fridge...
Nutrition Facts
Amount per serving
Calories 415
Calories from fat 166
% Daily Value


Total Fat 18.4g
28%


Saturated Fat 8.6g
43%


Trans Fat 0.0g


Cholesterol 52mg
17%


Sodium 1767mg
74%


Total Carbs 47.1g
16%


Dietary Fiber 1.3g
5%


Sugars 7.6g


Protein 16.2g


Vitamin A 16%
Vitamin C 19%


Calcium 5%
Iron 10%