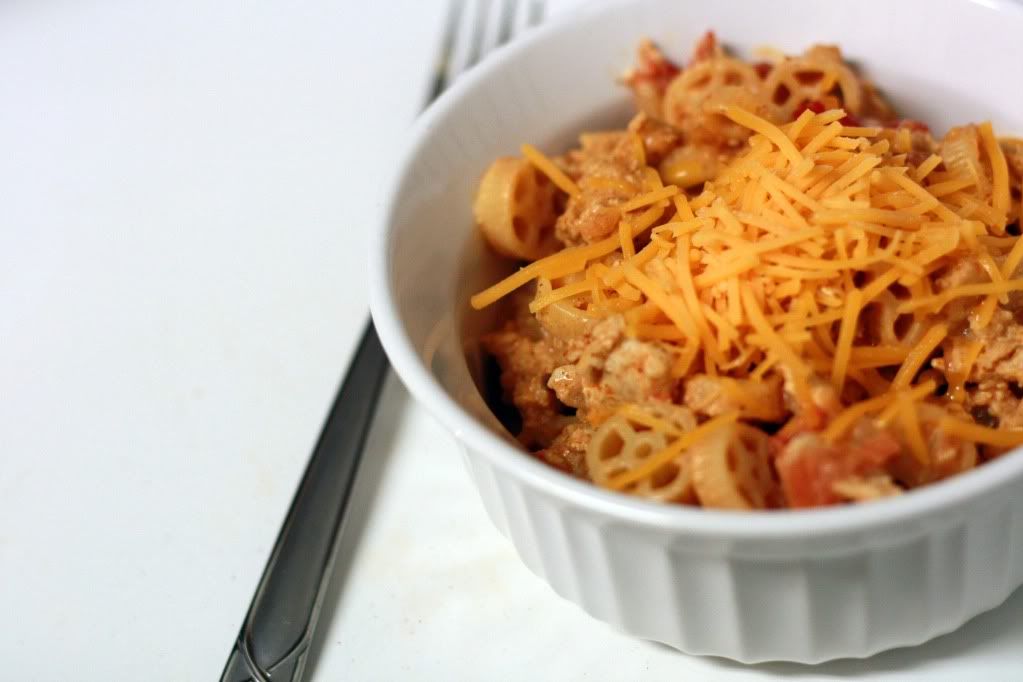 When Adam first moved to Pittsburgh (sans me) he was skilled at making two things: pizza rolls and hamburger helper. Well, I guess and going out to eat. :) Once he dragged me out here, things changed a bit -- first I refused live off of pizza rolls and hamburger helper, and I also refused to go out to eat every night as well. As much as I like dining out, it tends to get repetitive after a while, not to mention $$$.
However, I know every once in a while Adam misses his dinner-in-a-box hamburger helper, so when I ran across
Annie's Eat's
twist on it, I figured, why not?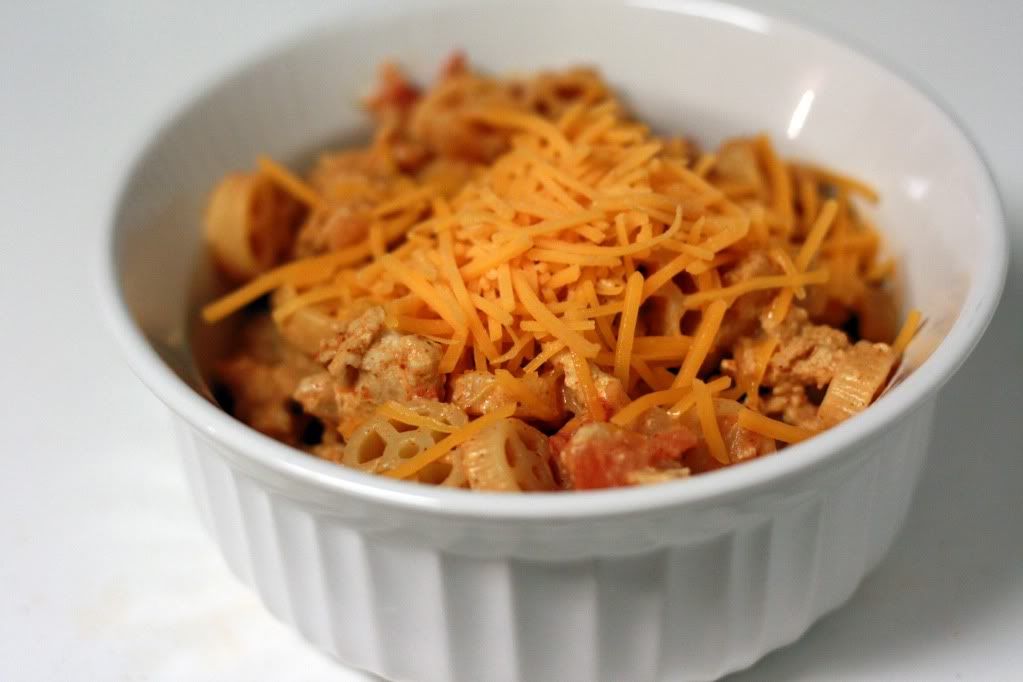 1 1/4 pounds ground turkey
8 ounces dry pasta shapes
1 small onion, chopped
1 clove garlic, minced
1 (14 ounce) can diced tomatoes, drained
4 tablespoons taco seasoning
3 ounces cream cheese
1/2 cup sour cream
Salt and pepper
Shredded cheddar cheese
Bring a large pot of water to boil. Cook pasta according to the package directions. Drain, reserving 1/2 cup of pasta water. Set aside.
Meanwhile, in a large skillet or sauté pan, cook the ground turkey over medium-high heat until no longer pink. A few minutes before the turkey is cooked through, add the chopped onion to the skillet. Once the turkey is cooked through, mix in the garlic and cook until fragrant, about 30 seconds. Mix in the diced tomatoes and taco seasoning and let simmer over medium heat for about 5 minutes. Stir in the cooked pasta, cream cheese, sour cream and reserved pasta water, and continue stirring until the cream cheese is melted and the sauce is well blended. Season with salt and pepper to taste. Simmer over medium-low heat 3-5 minutes to reduce the sauce a bit. Remove from the heat and top with shredded cheddar cheese.
So it's not exactly your typical hamburger helper, but it is fairly close. I like the use of ground turkey (or chicken) to make it a little bit healthier, although I'm sure you could always substitute it with beef. I'm not sure why I was a little surprised by how "taco-y" it turned out -- the only seasoning you add is taco seasoning. I guess I just had "hamburger helper" stuck in my mind. Overall, it's a pretty good dish... fairly hard to mess up for those transitioning from the box to an actual meal. However, if it's time you're looking to save on this dish, I think the box still wins on that one.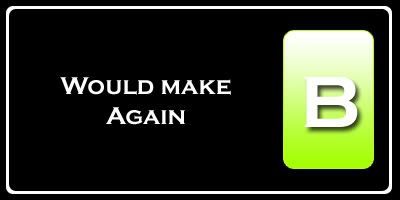 Nutrition Facts
Amount per serving
Calories 782
Calories from fat 339
% Daily Value


Total Fat 37.6g
58%


Saturated Fat 16.4g
82%


Cholesterol 195mg
65%


Sodium 968mg
38%


Total Carbs 54.3g
18%


Dietary Fiber 3.5g
14%


Sugars 6.3g


Protein 53.3g


Vitamin A 29%
Vitamin C 24%


Calcium 22%
Iron 33%