I might have missed posting something for Cindo de Mayo.
I may have missed celebrating Mother's Day on the ol' blog.
But. But. I
have
been busy.
Like stalking this site like no other.
Taking a few of these.
Um, and no. That's not me. I'm on the other side of the camera.
And still working on that study of mine for school.
Then I realized I needed to eat. Non-fast food. Oh please no more fast food for a while. My lazy butt needs to get in gear.
As always, quick and easy recipe to the rescue. Hallelujah.
Mushroom Poblano Quesadillas
Adapted from:
1 tablespoon
canola oil
1 cup

onion

, diced
8 ounces

mushrooms

, sliced
1

poblano pepper

, diced
3 cloves

garlic

, minced
1 teaspoon
ground cumin
1 teaspoon
dried oregano
1/2 teaspoon
kosher salt
1/4 teaspoon
ground black pepper
2 tablespoons
fresh cilantro
4 (10-inch)
flour tortillas
1 cup
shredded pepper jack cheese
2
green onions
1/4 cup
salsa verde
In a large skillet over medium heat, warm the oil. Add the onion, mushrooms, and poblanos. Cook for about 5 minutes, or until mushrooms have released their juices and they have evaporated. Stir in the garlic, cumin, oregano, salt, pepper, and cilantro. Cook for 1-2 minutes, or until fragrant.

Heat another large skillet over medium-high heat. Spray with non-stick cooking spray (or wipe lightly with a oil coated paper towel). Place one tortilla in the pan. Sprinkle 1/4 cup cheese over one half of the tortilla. Top with 1/4 of the vegetable and spice mixture and 1/4 of the green onions. Fold tortilla in half, pushing down slightly. Continue cooking until underside of the tortilla is golden brown and cheese is melty. Flip over and cook a couple minutes more until golden brown on both sides.

Place another large skillet over medium high heat and oil pan lightly. Lay a tortilla flat on the pan and add a handful of cheese over 1/2 of the tortilla. Working quickly, add desired amount of the veggie mixture. Sprinkle with more cheese and top with a sprinkle of chopped scallions. Fold the tortilla in half and cook until the tortilla is browned and the cheeses are beginning to melt. Flip the tortilla and cook an additional few minutes until that side is browned and the cheese is fully melted.

Cut quesadillas in thirds and top with salsa verde.
Serves:
4
Of course, coming from
Liv Life
, I knew these were going to be delicious. And they totally did.not.disappoint. As is, they are great. Awesome.
Yet somewhere in the back of my mind I feel like a little bit of chicken or some black beans (or both?) would really add some nice heft to these. I mean, if you need some for anyone in your house that still eats like a teenage boy.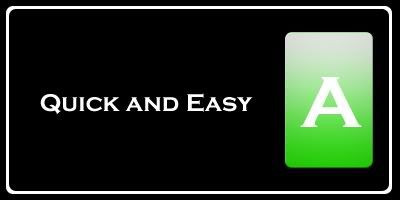 Nutrition Facts
Serving Size 226g
Amount per serving
Calories

394

Calories from fat 163
% Daily Value
Total Fat

18.1g

28%
Saturated Fat

8.4g

42%
Cholesterol

30mg

10%
Sodium 1187mg
49%
Total Carbs

44.1g

15%
Fiber

2.8g

11%
Sugars 5.2g
Protein

16.0g

Vitamin A 13%
Vitamin C 59%
Calcium 34%
Iron 22%