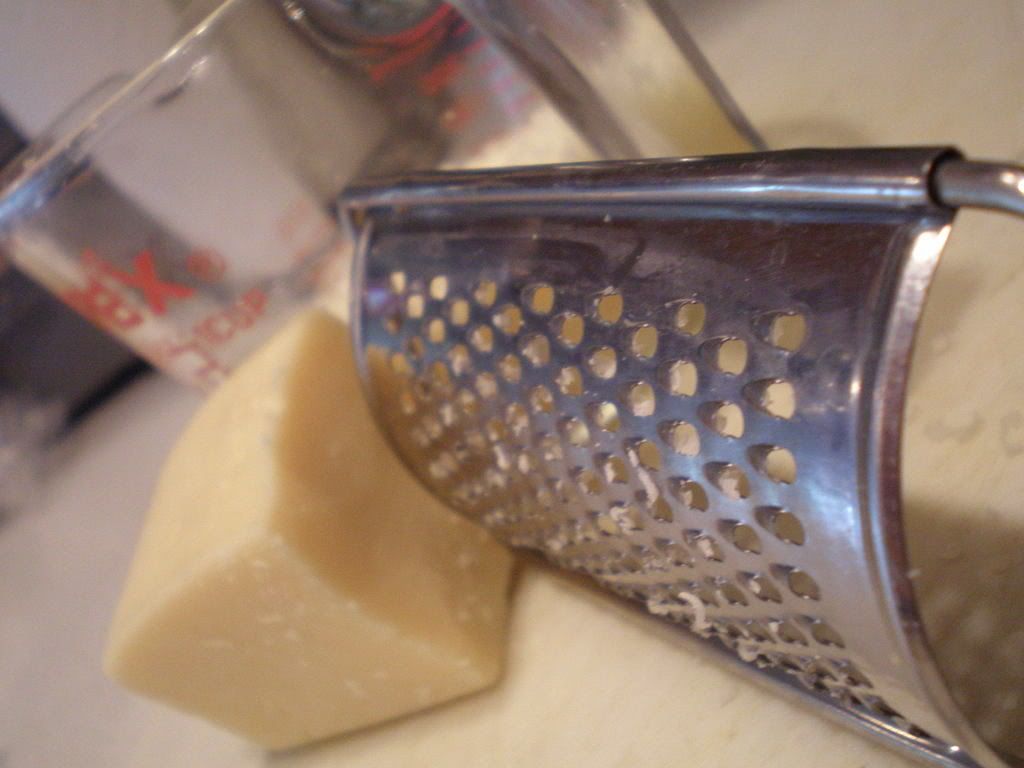 I know, I know, I have been MIA on here for over a month. Well, between moving, getting married, and moving again, I have been a bit on the busy side. And next week -- Adam and I run off to Mexico for our honeymoon. I am so excited!
While I did stop blogging there for a bit, I didn't completely stop cooking (ok, maybe I did for like a week or two...) so I do have a recipe or two to post.
One of the last big meals I made while I was still in Kentucky with my parents was this awesome
Tortellini with Chicken and Pesto
. Apparently it was so good my mom kept raving about it to my sister when they went to help her move from DC. My theory is -- she's just never had pesto before, although I must admit, it was pretty good.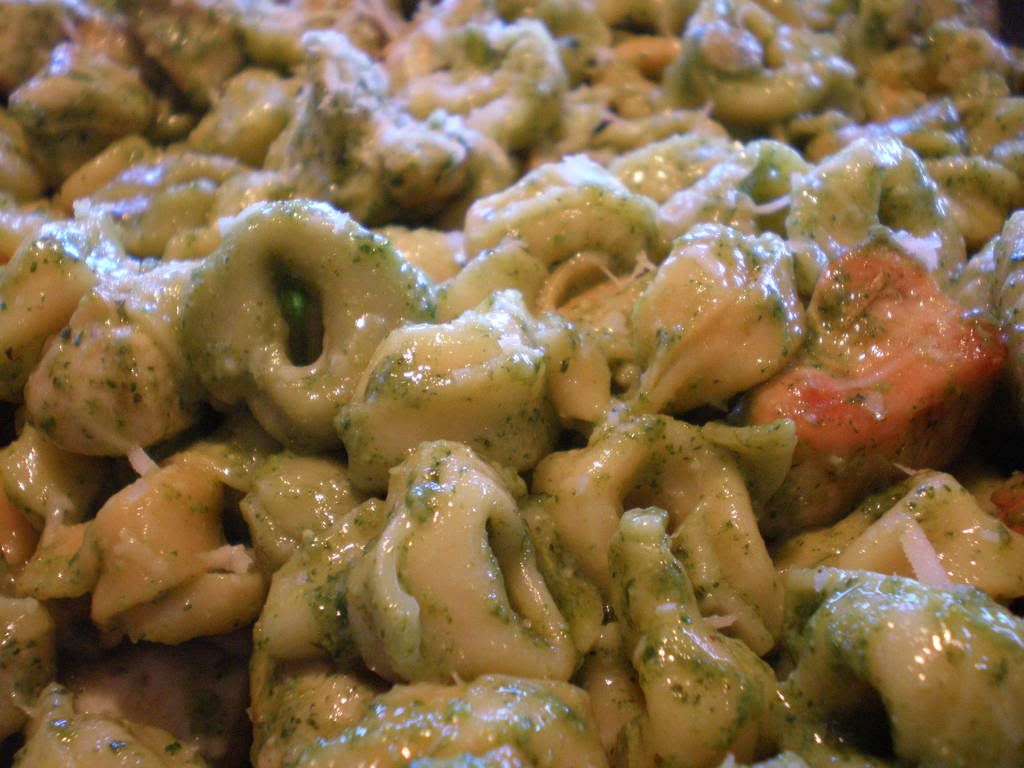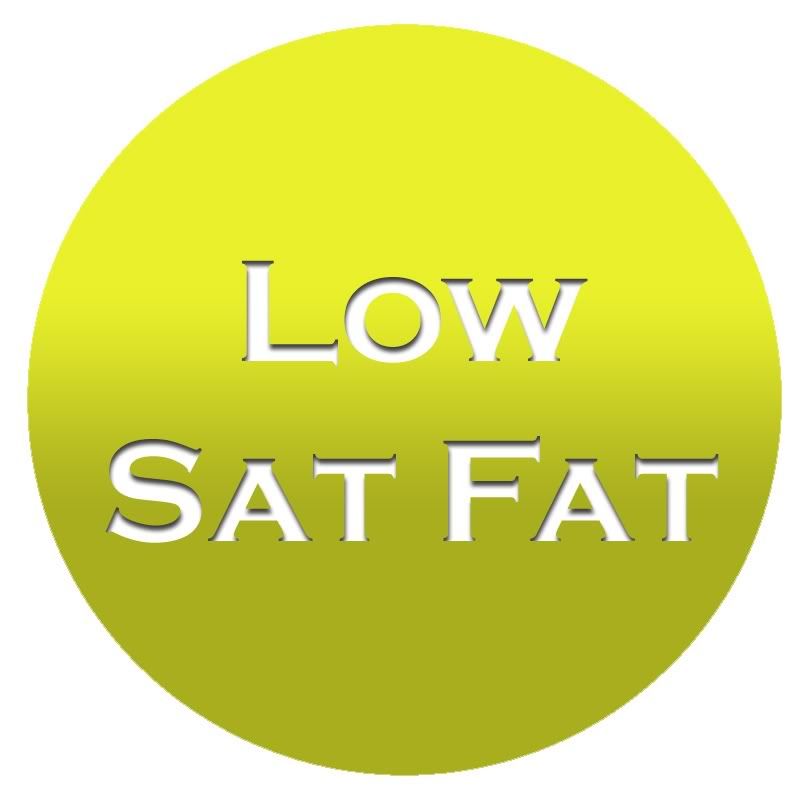 Tortellini with Chicken and Pesto
From: Bon Appetit, October 1994
2 large bunches fresh basil (about 4 cups loosely packed leaves)
2/3 cup olive oil
2/3 cup grated Parmesan cheese
4 garlic cloves
2 tablespoons pine nuts

1 pound fresh cheese tortellini

2 cups diced cooked chicken
Additional grated Parmesan cheese

Puree first 5 ingredients in processor until almost smooth. Season with salt and pepper. (Can be made 1 day ahead. Transfer to small bowl. Press plastic wrap directly onto surface of pesto to seal. Cover; chill.)

Cook tortellini in large pot of boiling salted water until just tender but still firm to bite. Drain, reserving 1/4 cup cooking water.

Combine tortellini, chicken and 1 cup pesto in heavy large skillet over medium heat. Toss until mixture is heated through, adding reserved cooking water and additional pesto by tablespoonfuls until sauce coats pasta. Season to taste with salt and pepper. Transfer to bowl. Pass additional Parmesan.

Serves: 4

It was actually fairly simple to make and didn't take long at all. I would definitely make this again... once I get a food processor....
Nutrition Facts
Amount per serving
Calories 896
Calories from fat 479
% Daily Value


Total Fat 53.2g
82%


Saturated Fat 8.8g
44%


Trans Fat 0.0g


Cholesterol 97mg
32%


Sodium 661mg
28%


Total Carbs 61.8g
21%


Dietary Fiber 0.6g
32%


Protein 43.3g


Vitamin A 27%
Vitamin C 9%


Calcium 24%
Iron 12%