Wow. So life has been pretty hectic as of late, and to be quite honest, I haven't quite been in the blogging mood. However, this recipe I just have to post. I have made it multiple times since discovering it, and have passed it on to my family, which in turn has made it and passed it on to friends. It's that good.
Oh, and did I mention it's
super
easy? I rate this: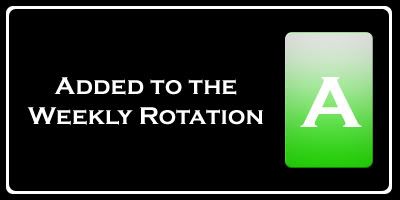 Tuscan Pasta with Tomato-Basil Cream
Ingredients:
1 (20-oz.) package refrigerated four-cheese ravioli*
1 (16-oz.) jar sun-dried tomato Alfredo sauce
2 tablespoons white wine
2 medium-size fresh tomatoes, chopped**
1/2 cup chopped fresh basil
1/3 cup grated Parmesan cheese
Garnish: fresh basil strips


Preparation:
Prepare pasta according to package directions.

Meanwhile, pour Alfredo sauce into a medium saucepan. Pour wine into sauce jar; cover tightly, and shake well. Stir wine mixture into saucepan. Stir in chopped tomatoes and 1/2 cup chopped basil, and cook over medium-low heat 5 minutes or until thoroughly heated. Toss with pasta, and top evenly with 1/3 cup grated Parmesan cheese. Garnish, if desired.

*1 (13-oz.) package three-cheese tortellini may be substituted.

**1 (14.5-oz.) can petite diced tomatoes, fully drained, may be substituted.

Serves: 6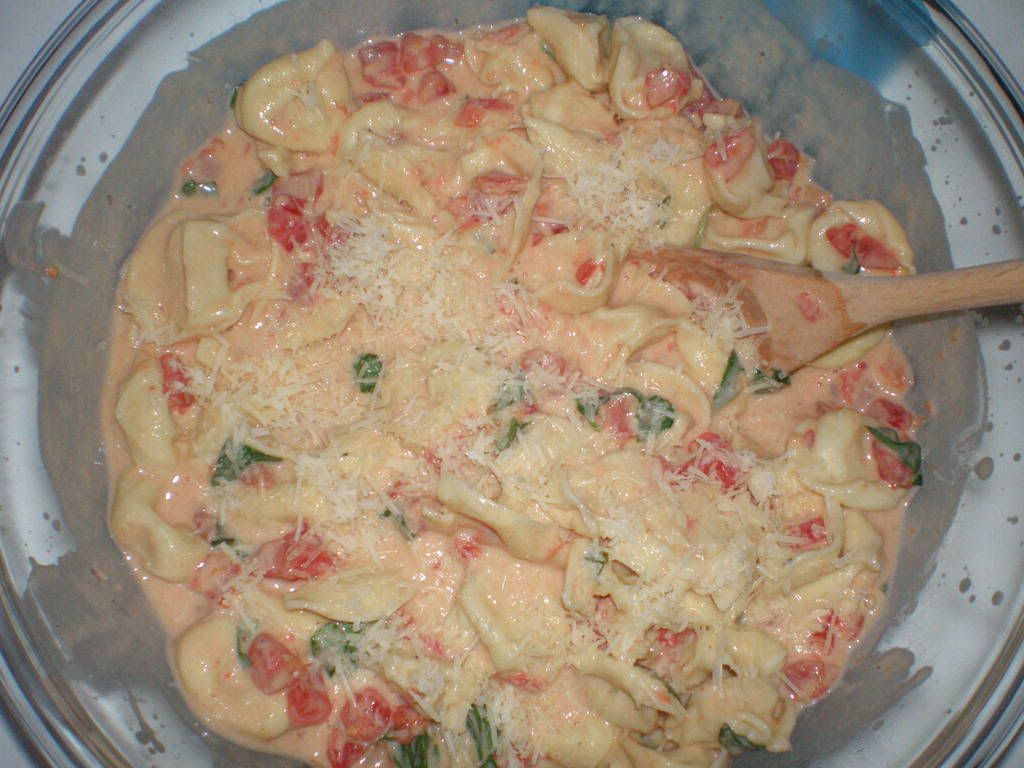 I definitely took the short cut with the canned diced tomatoes, and I also used tortellini instead of ravioli as well. I have yet to run across alfredo sauce with sun-dried tomatoes, so I've been using Classico's Roasted Red Pepper Alfredo and it is just delicious!
And it pretty much only takes as long to make as it takes to cook the pasta!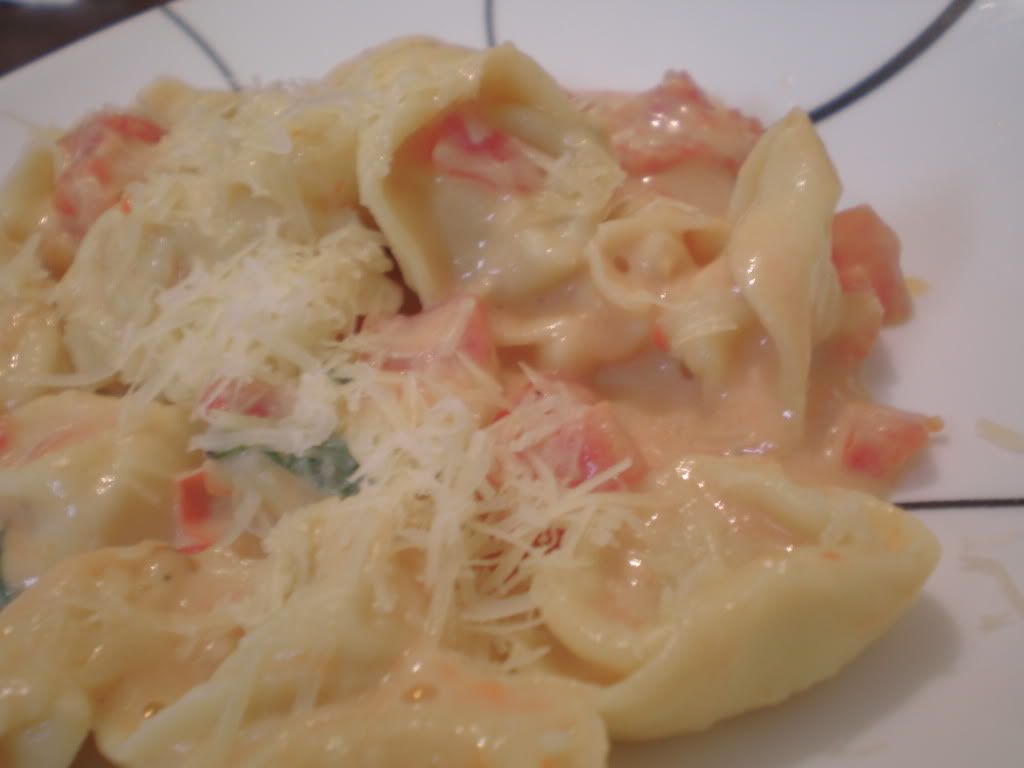 Nutrition Facts
Amount per serving
Calories 640
Calories from fat 189
% Daily Value
Total Fat 21.0g
32%
Saturated Fat 9.3g
47%
Cholesterol 51mg
17%
Sodium 4061mg
169%
Total Carbs 87.1g
29%
Dietary Fiber 0.5g
2%
Sugars 1.2g
Protein 25.1g
Vitamin A 9%
Vitamin C 9%
Calcium 7%
Iron 1%