There are some days that dinner time rolls around and I groan. The kitchen is the last place I want to be, and making dinner is the last thing I want to be doing. Those are our delivery pizza/fast food take-out days.
Unfortunately those days have been getting more and more frequent. I blame the weather. Even though the rain and/or heat really has nothing to do with it. In mind it's summer. And summer = being lazy. At least in my book.
So I made some crock-pot pulled pork. Then felt guilty because it was SO easy, and I really wasn't doing anything the rest of the day. So I felt compelled to try my hand at making my own hamburger buns after having a very delicious recipe tucked away for a while. Well, that and we didn't have any hamburger buns at the house. Summer = lazy, remember? I really just didn't want to go to the store.
Would it have been easier to just buck it up and go to the store for some buns? Probably. But honestly, these really weren't that difficult to make, they just took a little time. And quality-wise? Oh-so-much better than those $0.99 buns I have a habit of picking up. Sorry, I'm a cheap-skate on certain things, can't be helped.
Light Brioche Burger Buns
Adapted from:
3 tablespoons

warm milk

(105-115 degrees F)
1 cup

warm water

(105-115 degrees F)
2 teaspoons
active dry yeast
2 1/2 tablespoons
sugar
1
large egg
3 cups
bread flour
1/3 cup
all-purpose flour
1 1/2 teaspoons
salt
2 1/2 tablespoons

unsalted butter

, at room temperature
1

egg

, lightly beaten
1 tablespoon
water
1 teaspoon
sesame seeds
Combine milk, 1 cup water, yeast, and sugar in a glass measuring cup, stirring well. Let sit for about 5 minutes, or until the top is foamy. In a small bowl, lightly beat one egg.

In the large work bowl of a mixer, stir together both flours and salt. Cut in butter until crumbs form. Add the egg and yeast mixture to the flour. Mix together with the dough hook attachment on low. Once combined, increase the speed to medium until the dough is smooth and elastic, about 6-8 minutes (or 8-10 minutes if you are kneading by hand). The finished dough may be slightly sticky (do not add additional flour).

Transfer the dough to a clean work area and into a ball. Place the down in a greased bowl, flipping once to coat entirely. Cover bowl with plastic wrap and let rise in a warm, draft-free location until doubled in size, 1-2 hours.

Remove dough from the bowl and place on a clean work area. Punch the dough down, then let rest for about 5 minutes. Divide the dough equally into 10 sections and shape each into a ball. Line a baking sheet with parchment paper. Transfer the dough balls to the baking sheet, spacing them out 2-3 inches. Cover with plastic wrap coated with cooking spray. Let rise for an additional 1-2 hours until doubled in size.

Set a large shallow pan of water on oven floor. Preheat oven to 400 degrees F.

In a small bowl, beat together 1 egg with 1 tablespoon water. Brush the egg wash on top of each bun. Sprinkle the buns with sesame seeds. Bake, turning sheet halfway through baking, until tops are golden brown, about 15 minutes. Transfer to a rack to cool completely.
Makes:
10 buns
There are certain things that make a hamburger bun a "good quality" bun. You don't want the bun to be so overly soft that any liquid renders it a smooshy sticky mess within minutes of slapping on that burger patty, pulled pork, or sloppy joe mix. Yet you don't want the outside to be so crusty that biting into it squishes everything between the bun out the back. These buns are a nice happy mix. The buns have a nice soft center, yet are totally capable of handling saucy heavy fillings without falling apart or going squishy. As for my favorite part, there is just a very light hint of sweetness to the bun as well. I will definitely be making these again next time we have any recipe calling for a hamburger bun (well, time permitting). :)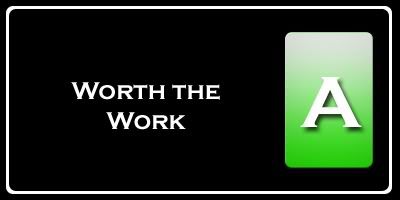 Nutrition Facts
Amount per serving
Calories

209

Calories from fat 41
% Daily Value
Total Fat

4.5g

7%
Saturated Fat

2.3g

11%
Cholesterol

48mg

16%
Sodium 386mg
16%
Total Carbs

35.6g

12%
Fiber

1.3g

5%
Sugars 3.6g
Protein

6.0g

Vitamin A 3%
Vitamin C 0%
Calcium 2%
Iron 13%