At least once a month, Adam and I pack up the car and head out to New Jersey to visit two of the cutest boys around. Oh, and my sister and brother-in-law.
I hate to admit it, but the two of us are major car trip munchers. We usually stop halfway between Pittsburgh and Philly to switch drivers and stretch our legs. Which usually involves wandering into the little service station stops and perusing the candy and chip aisles. (And a total side note: PA probably has the
worst
turnpike service stop food selections.) But these little food wanderings can end up being quite expensive if we're not careful.
Lately, I've been trying to come up with car-friendly snacks that we can bring with us to enjoy, rather than spending the $10 every time we stop. While the overall cost of this nut and seed mixture might go past $10, it makes
a ton
-- far more than we would ever eat in one go. Not to mention this might be slightly healthier than some fake-powdered-cheese chips or popcorn.
Sweet Chipotle Snack Mix
Adapted from:
1/4 cup
sugar
1/2 teaspoon
kosher salt
1 teaspoon
ground chipotle chile pepper
1/2 teaspoon
ground cumin
1/2 teaspoon
dried oregano
1/2 teaspoon
chili powder
1
egg white
1 cup
slivered almonds
1 cup
unsalted cashews
1 cup
unsalted pumpkinseed kernels
Preheat oven to 325 degrees F. Line two baking pans with parchment paper.

In a small bowl, whisk together the first 6 ingredients (through chili powder).

In a large bowl, whisk the egg white until foamy. Stir in the almonds, cashews, and pumpkinseeds until all the nuts and seeds are lightly coated. Sprinkle with seasoning mixture, tossing well to coat. Divide the nut and seed mixture between the two prepared pans. Spread mixture out into even layer.

Bake for 15 minutes, stirring halfway through. Turn oven off. Remove pan from oven, stir, then place back in the oven (still turned off) for another 15 minutes. Remove from oven and transfer pans to a wire rack to cool. Store in an airtight container for up to 2 weeks.
Makes:
3 1/2 cups
(serving size: 3 tablespoons)
I, of course, failed to pick up the unsalted versions of the cashews and pumpkin seeds. And then I failed to adjust the salt addition when making this. Oh.my.saltiness. Actually, it was mostly just the pumpkin seeds. The flavor of the seasoning is pretty good, and we both would have enjoyed this mix if it hadn't been for my slip on the salt. Whoopsies.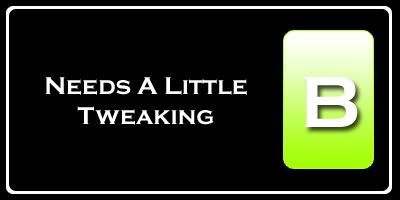 Nutrition Facts
Serving Size 27g
Amount per serving
Calories

137

Calories from fat 91
% Daily Value
Total Fat

10.2g

16%
Saturated Fat

0.9g

5%
Cholesterol

0mg

0%
Sodium 80mg
3%
Total Carbs

7.8g

3%
Fiber

1.2g

5%
Sugars 3.5g
Protein

4.9g

Vitamin A 0%
Vitamin C 0%
Calcium 2%
Iron 4%