While the majority of food popping up in my reader as of late has been very Easter oriented, I am headed in the other direction.
Quick. Simple.
Mexican.
-ish.
Okay, I don't even know if that's "the other direction", but whatevs. Doesn't matter.
What
does
matter, is that this is totally a weekday dinner. Nothing fancy to see here. It might not be fancy, but it totally gets the job done. Satisfying. Filling. Easy enough to get you in and out of the kitchen in 20 minutes or less and back to that comfy couch to zone out the rest of the night.
Spicy Chicken Quesadillas
Adapted from: my , January 2012
1 cup
shredded cooked boneless skinless chicken breast
1/3 cup
medium salsa
1/4 cup

black beans

, drained and rinsed
1/4 cup

frozen corn

, thawed
1 1/2 tablespoons

pickled jalapeno peppers

, chopped
8 (6-inch)
flour tortillas
1 cup

Monterey Jack cheese

, shredded
In a medium bowl, toss together chicken, salsa, beans, corn, and jalapenos. Spread 4 of the tortillas out on a work surface. Divide chicken mixture evenly between tortillas, spreading to cover. Sprinkle each quesadilla with 1/4 of the cheese. Top with remaining quesadillas.

Heat a large skillet over medium high heat. Spray pan with cooking spray, then add one quesadilla to the pan. Cook for 1 minute on each side, or until golden brown. Transfer quesadilla to a plate and repeat with remaining 3 quesadillas.

Coat pan with cooking spray. Add 1 quesadilla to pan; cook 1 minute on each side or until golden. Remove from pan, and repeat with remaining quesadillas.
Serves:
4
For a quick and easy dinner, this was pretty tasty. I'm not going to lie here, it might not have been the downright tastiest quesadillas ever, but for the simplicity, I'd definitely make these again.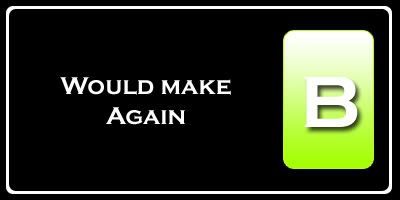 Nutrition Facts
Serving Size 133g
Amount per serving
Calories

281

Calories from fat 109
% Daily Value
Total Fat

12.1g

19%
Saturated Fat

6.3g

31%
Cholesterol

56mg

19%
Sodium 362mg
15%
Total Carbs

21.7g

7%
Fiber

3.7g

15%
Sugars 1.6g
Protein

21.4g

Vitamin A 6%
Vitamin C 1%
Calcium 25%
Iron 9%