Oh. My. Has it been a while. Let's just say my life has exploded over the past few weeks. Between starting the subject recruitment and data collection for my thesis and then finding out that our landlord sold the house we're in (meaning, hey you have a month or so to find a new place!) things have been busy busy.
And busy busy means lots of macaroni and cheese and fast food for dinner. Blech. But we're not here to talk about dinner today. Today, we focus on cookies. Because cookies make everything better. (Maybe not perfect, but definitely better.)
Girl Scout cookie season is over. And I missed it. Much like I have the past few years. I totally need a reminder for these things. Maybe it's a good thing I don't know about when these sales occur though. I can go through an entire sleeve of Thin Mints in one sitting without even batting an eye. True story.
While debating what to serve for dessert for a baby shower I was hosting with a friend, we decided to go Girl Scout themed since the mom-to-be
loves
her some Samoas. But we couldn't just be happy with Samoas-flavored fudge -- we wanted variety, and because we have a problem with making too much food. But really, who doesn't love Thin Mints? If you don't, well, that's just information you need to keep to yourself.
Thin Mint Cookies
Adapted from: my
1 cup

butter

, at room temperature
1 cup
powdered sugar
1 teaspoon
vanilla extract
1/2 cup
unsweetened cocoa powder
1/2 cup
dutch-processed cocoa powder
3/4 teaspoon
salt
1 1/2 cups
all-purpose flour
14 ounces
mint-flavored dark chocolate candy melts
The the large bowl of a mixer, cream the butter until light and fluffy. Slowly add in the powdered sugar, mixing on low until just combined. Increase the mixer speed and continue to cream until well blended. Stir in the vanilla, salt, and both cocoa powders. Add the flour, 1/2 cup at a time until fully incorporated. Mixture may be on the crumbly side.

Turn dough out onto a clean work surface, kneading together until smooth. Separate dough into 2 portions, flattening each into a disk. Wrap in plastic wrap and chill for 10 minutes.

Preheat oven to 350 degrees F. Line two baking pans with parchment paper and set aside.

Remove one of the chilled dough disks from the fridge. Lightly dust counter with flour and roll dough out to about 1/8-inch thickness. Cut out cookies and transfer to a prepared baking sheet. Repeat with remaining dough until baking pan is full. Bake for 10 minutes. Allow cookies to cool on pan for 5-10 minutes, then transfer to a wire rack to cool completely.

While cookies are baking, prepare chocolate coating. Heat the chocolate melts in a small bowl according to package instructions. Stir every 20-30 seconds until chocolate becomes smooth. Dip each cooled cookie in the chocolate face down, then flip right-side up and remove from bowl, shaking any excess chocolate off (a fork works great here). Place on a wax paper covered baking sheet to set. Once the sheet is full place in fridge for about a 1/2 hour to finish setting the chocolate.
Makes:
about 3 dozen cookies
(serving size: 1 cookie)
Even though these took a little while to make, and even though I have a severe dislike for dipping things, I might have to concede that it was totally worth it. The cookies had just the right amount of firmness and the chocolate coating provided just the right amount of mint flavor. I dare say these might actually be better than the original. Except for the fact that the originals only involve me opening the package to eat them... but I digress.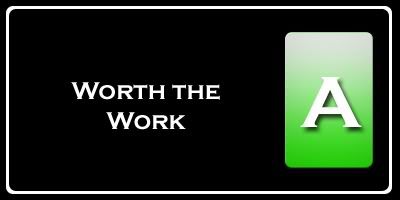 Nutrition Facts
Serving Size 29g
Amount per serving
Calories

135

Calories from fat 80
% Daily Value
Total Fat

8.9g

14%
Saturated Fat

6.3g

31%
Cholesterol

14mg

5%
Sodium 90mg
4%
Total Carbs

15.1g

5%
Fiber

1.4g

6%
Sugars 8.8g
Protein

1.6g

Vitamin A 3%
Vitamin C 0%
Calcium 1%
Iron 6%