If it's one thing I almost always overlook when trying to plan my weekly menus, it's Asian food. I'm not exactly sure why, as they come together fairly easily and are delicious. Oh, maybe it's due to half the recipes needing "this" added at just the right moment, or "that" needing to be cooked only mere seconds before it's too far gone. It kind of stresses me out.
But then I end up eating the dishes and remember that yes, it is so totally worth it to make it at home. Especially when the only other close option is greasy Americanized Chinese food that is way overpriced. Or delivery pizza that arrives barely lukewarm. Don't even get me started on that.
I'm not sure how I even came across this recipe, as I've never heard of Pad Se Eew before. Just one of those lucky times when a great recipe just randomly pops up while perusing a site, I guess. So, I'm going to go out on a limb here and say this probably isn't overly authentic, but honestly, I don't really care. It was definitely tasty and hit the spot.
6 tablespoons
soy sauce
2 tablespoons
granulated sugar
2 teaspoons
Sriracha
1 tablespoon
olive oil
4 cloves

garlic

, minced
6 ounces

chicken tenders

, cut into bite-sized pieces
16 ounces
frozen cut broccoli
1 (15 ounce) can
baby corn
1 pound
dried flat rice noodles
1

egg

, beaten
1/4 teaspoon
sesame seeds
1/2 teaspoon
red pepper flakes
In a small saucepan over medium-low heat, combine the soy sauce, sugar, and Sriracha. Simmer until the sugar dissolves into the sauce, about 5 minutes. Remove from heat and set aside.

Bring a large pot of water to a boil over high heat. Boil noodles for 3-4 minutes or as according to package instructions. Drain.

In a large skillet or wok over medium heat, warm the oil. Add the garlic and chicken to the pan, cooking until chicken is no longer pink, about 7-8 minutes. Stir in the broccoli and cook for about 3-4 minutes. Add the baby corn, and continue cooking until broccoli is heated through. Add the noodles to the skillet, and pour the sauce over top. Continue to cook and stir until the sauce begins to thicken.

Make a small space on the side of your pan, and add the egg. Scramble the egg, making sure it is cooked thoroughly, then stir it in with the rest of the mixture.

Serve topped with sesame seeds and red pepper flakes.
Serves:
4
One of the other great things about this recipe is, outside the rice noodles, you most likely already have all the other ingredients in your pantry. Okay, except the chicken, that would be kind of gross. I love it when I am able to make an Asian dish without having to run all over the place looking for hard to find ingredients.
Both Adam and I really enjoyed this dish, although I made my noodles right when I first started (instead while I was cooking the chicken/veggies) so they ended up being kind of clumpy and hard to separate by the time I wanted to use them. Lesson learned.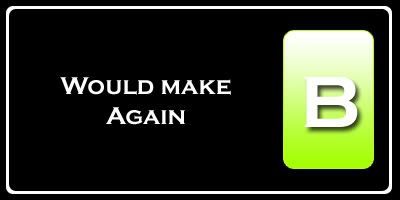 Nutrition Facts
Serving Size 427g
Amount per serving
Calories

714

Calories from fat 88
% Daily Value
Total Fat

9.8g

15%
Saturated Fat

2.1g

10%
Cholesterol

79mg

26%
Sodium 1670mg
70%
Total Carbs

129.5g

43%
Fiber

7.5g

30%
Sugars 12.7g
Protein

24.0g

Vitamin A 7%
Vitamin C 76%
Calcium 7%
Iron 15%