This past week and a half has just been a fabulous time for me in the kitchen. Not just one, but
two
failed recipes. And I'm getting to the point where I really only have energy to make one thing at a time. Which means we're kind of screwed when dinner comes around.
I keep telling myself that I'm going to go back and fix at least one of those failed attempts (the other, I have no idea how to fix that mess). But alas, I have Christmas gift shopped my way into a state of exhaustion almost every day this week by 3 pm. And I am sorely running out of time to play in the kitchen instead of getting down to business and start my prepping for when Adam's family comes to visit next week.
So, what is a person to do when they're exhausted from shopping all morning and have a Christmas party to attend later that night (for which a dessert is requested)? Go simple. Sweet, simple, and festive. Then call it a night.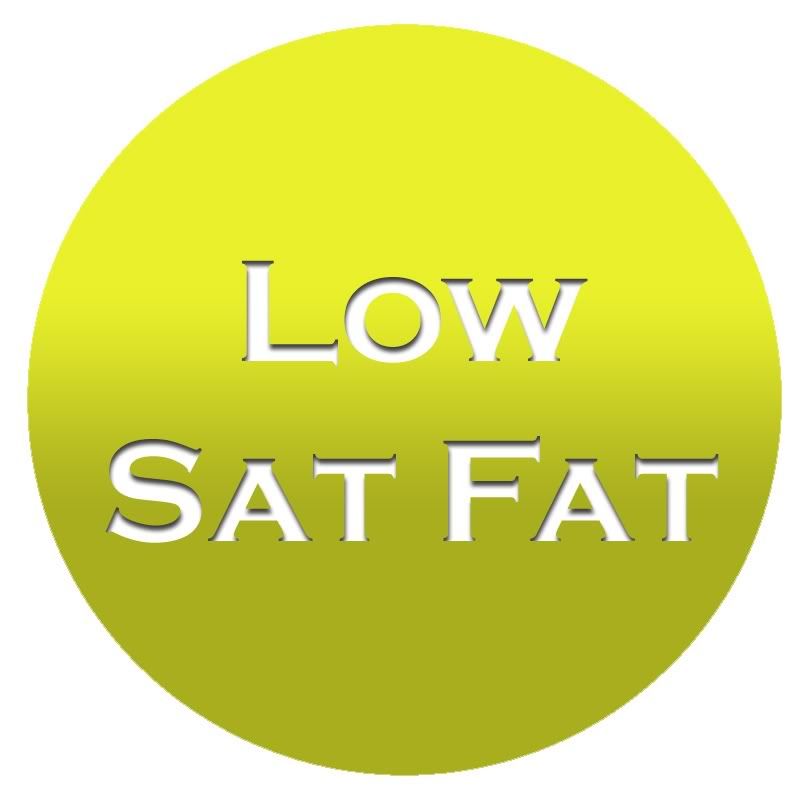 1 (18.75 ounce) box
red velvet cake mix
2 tablespoons
all-purpose flour
2
eggs
1/2 cup
vegetable oil
1 teaspoon
vanilla extract
1/4 cup
powdered sugar
Preheat oven to 350 degrees F. Line two baking sheets with parchment paper or a baking mat; set aside.

In the large work bowl of a mixer, beat together all of the ingredients except for the powdered sugar until no more lumps remain and all ingredients are well incorporated.

Place the powdered sugar in a small, wide bowl. Roll 1 tablespoon of cookie dough into a ball, then roll through the powdered sugar until completely coated. Place ball on a prepared baking sheet, then repeat until sheet is full. Bake for 10 minutes, or until edges are set and the cookies begin to crack.

Allow cookies to rest on baking sheet for 2 minutes, then remove to a wire rack to fishing cooling. If the majority of powdered sugar has melted into the cookie, feel free to top with additional powdered sugar.
Makes:
33 cookies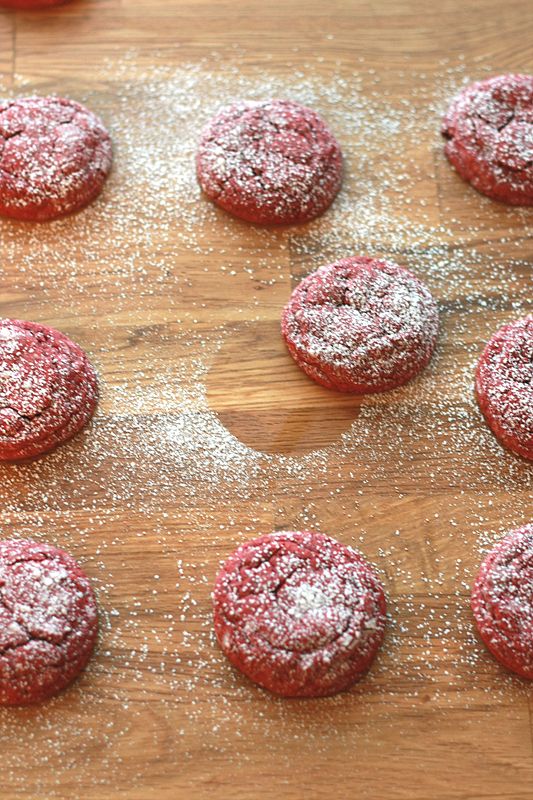 While these definitely fit the bill of simple, festive, and sweet, I almost felt like there was something missing. It wasn't that these were bad by any means, oh no. Maybe it's because I'm so used to having cream cheese as red velvet's companion that I'm kind of missing it here? I'm not sure. I would still make these again, but I might play around with them a bit to see if I can make them go from "good", to "wow".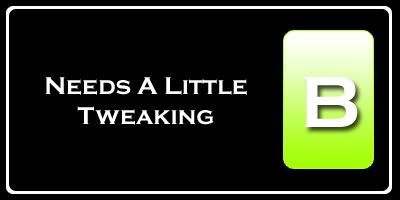 Nutrition Facts
Serving Size 24g
Amount per serving
Calories

106

Calories from fat 47
% Daily Value
Total Fat

5.2g

8%
Saturated Fat

1.3g

6%
Cholesterol

10mg

3%
Sodium 97mg
4%
Total Carbs

13.6g

5%
Sugars 8.0g
Protein

1.1g

Vitamin A 0%
Vitamin C 0%
Calcium 3%
Iron 4%