I promise this is my last Thanksgiving recipe. Promise. And I'm so glad, I am really rather sick of still being back in November. And actually, this is from our "real" Thankgiving dinner -- you know, the one with the turkey, mashed po-taters, and all that good stuff.
I saw these on
Chomping the Big Apple
, and they completely reminded me of these dinner rolls we had on our honeymoon that I fell in love with. I mean, what's not to like? Cheese inside rolls? Wonderful.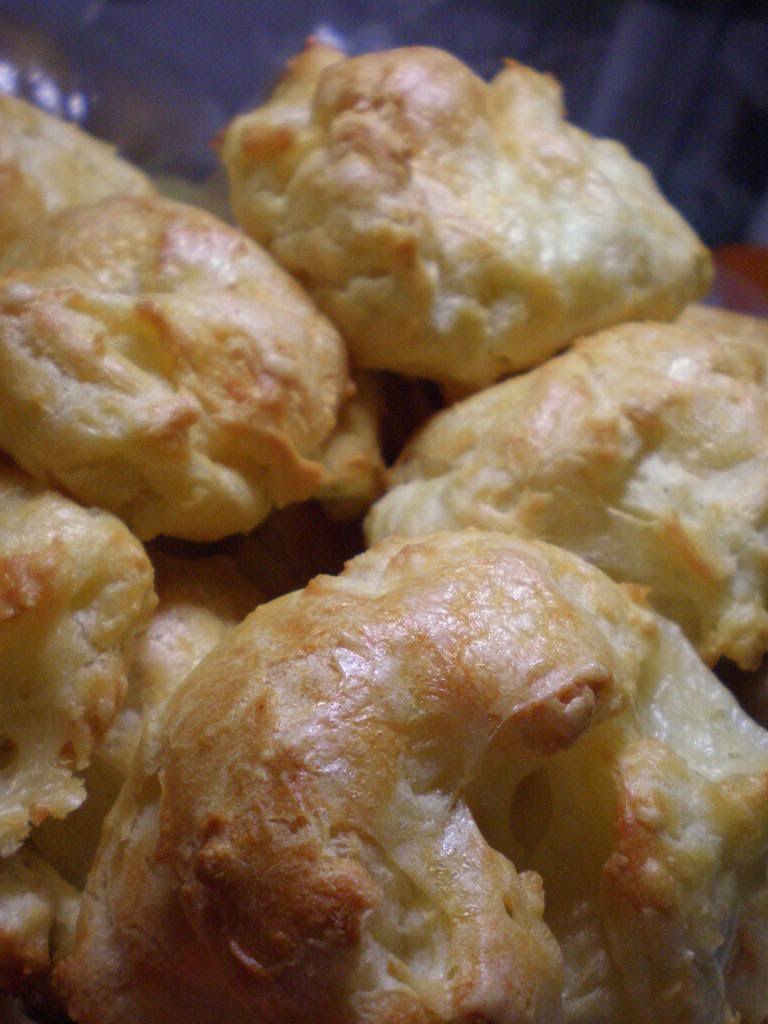 Gougeres
1 c. water
1/4 lb (8 tablespoons) unsalted butter
1-1/2 tsp salt
1-1/2 c. all-purpose flour
5 eggs
1 c. diced Gruyère cheese (I used swiss)
Pepper to taste
1/2 c. grated Gruyère cheese (I used swiss)
Preheat the oven to 375°F.
Combine the water, butter and a teaspoon of the salt in a saucepan and bring it to a boil, stirring until the butter melts. Remove the pan from the heat, let cool slightly, stir in the flour, and mix well. Return pan to the heat and stir with a wooden spoon over high heat until the mixture comes away from the sides of the pan. Remove from the heat.
Stir in the eggs, one at a time until well combined. Add the diced cheese, the remaining 1/2 teaspoon salt, and pepper, stirring well.
Drop the dough by rounded tablespoons onto a well-buttered baking pan. Smooth the top and sides of each gougère with a knife, and sprinkle with grated cheese.
Bake in batches for 25 minutes, or until puffed and golden. Serve immediately.

Serves: 8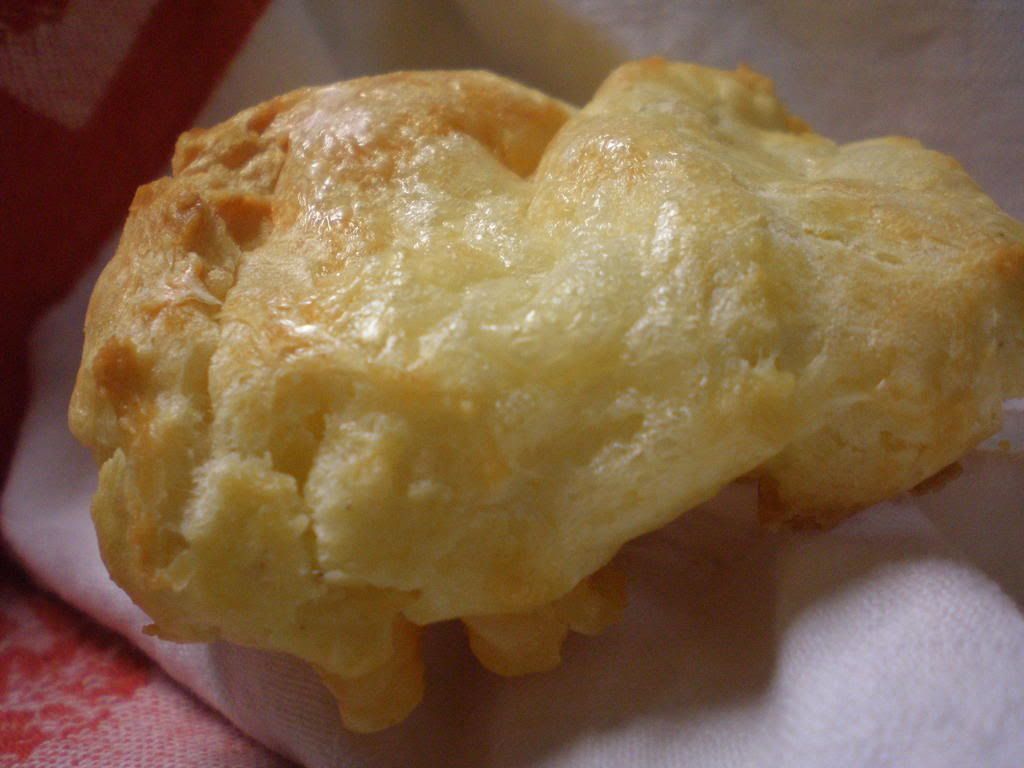 So yes, we really didn't want to have to sell baby Michael in order to pay for the Gruyère cheese, so we substituted Swiss instead. I'm not really sure how much of an effect this had on the overall taste, but I felt like we could have used a stronger cheese.
Everyone was raving about these, and thought they were really good, but I thought they were just alright. I might try making these again with a different cheese.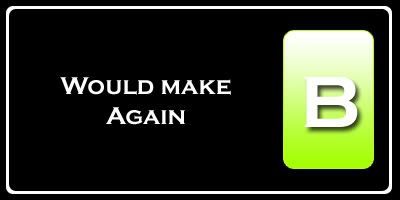 Nutrition Facts
Amount per serving
Calories 303
Calories from fat 181
% Daily Value


Total Fat 20.1g
31%


Saturated Fat 11.8g
59%


Cholesterol 165mg
55%


Sodium 598mg
25%


Total Carbs 19.2g
6%


Dietary Fiber 0.6g
3%


Sugars 0.5g


Protein 11.5g


Vitamin A 13%
Vitamin C 0%


Calcium 18%
Iron 9%