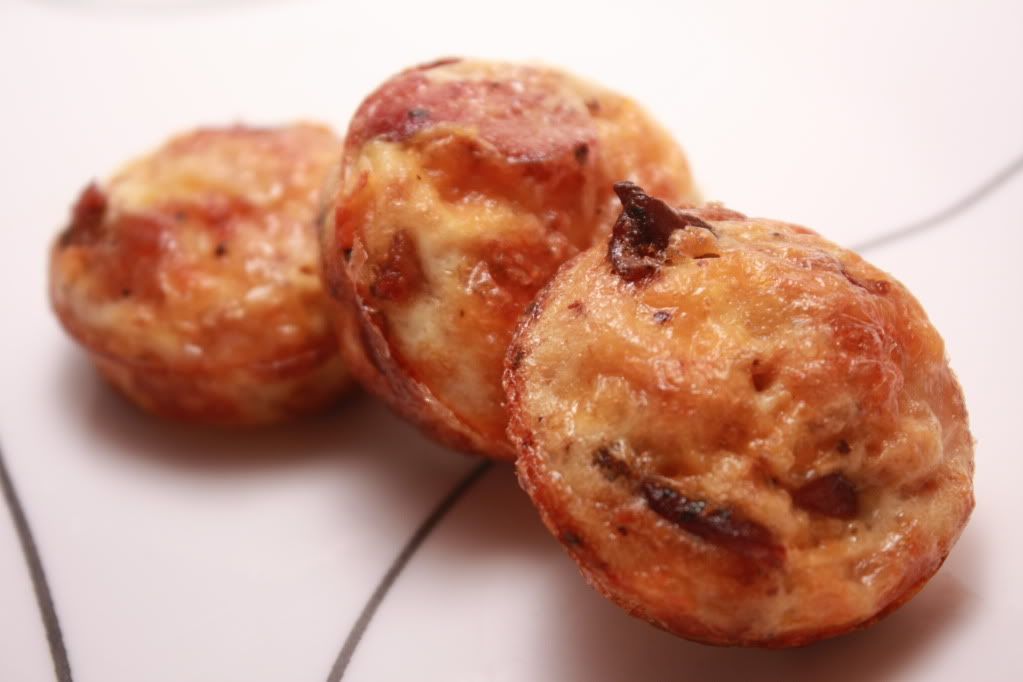 Appetizers, also known as hors d'œuvres, are typically the items served before the main course. Unless you're like me, and decide you like the appetizer so much, getting the main course just really isn't worth it. Yup, that's right, I eat the appetizers as my meal.(Okay, not every time we go out, but I do occasionally.)
So, no surprise when I saw these apps on my reader from
Macaroni and Cheesecake
and decided to make a meal out of them. And they barely, just barely work as a meal between Adam and I. The recipe claims that you can get 24 mini frittatas out of this, but both times we've made them, we can only get 23. We definitely sit next to eat other when eating these and count out how many each of us has had -- to make sure the one of us doesn't get more than the other. Yeah, they're that good that counting matters.
Mini Frittatas with Bacon and Cheese
Adapted from:
Cooking Light
, December 2001
Cooking spray
1/2 cup finely chopped onion
4 slices peppered bacon
1/3 cup shredded extra-sharp cheddar cheese
2 teaspoons dried chives
1/8 teaspoon dried thyme
1/8 teaspoon black pepper
4 large egg whites
1 large egg
Preheat oven to 350°.
In a large nonstick skillet, cook bacon until done, but not crisp, and remove from pan. Discard all but about 1 tablespoon bacon grease. Turn heat to medium-high. Add onion; sauté 5 minutes. Remove from heat; cool 5 minutes. Crumble bacon. Combine remaining ingredients in a large bowl; stir with a whisk. Add bacon and onions, stirring with a whisk. Spoon mixture into 23-24 miniature muffin cups coated with cooking spray. Bake at 350° for 20 minutes or until set.
Serves: 8 (3 frittatas per serving)
Even after eating almost half a batch of these, I still keep looking at the plate, hoping Adam will stop before he's done with his half. But we all know that's not going to happen.
While we always go for dinner with these, they would probably be more appropriate for breakfast or brunch, or as appetizers/finger food at a party. Just make sure to watch your fingers when going for one of these.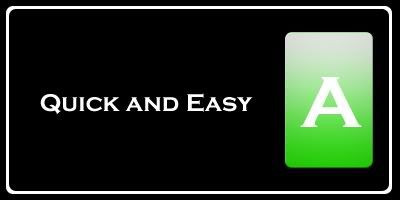 Nutrition Facts
Amount per serving
Calories 116
Calories from fat 74
% Daily Value


Total Fat 8.2g
13%


Saturated Fat 3.1g
16%


Trans Fat 0.0g


Cholesterol 47mg
16%


Sodium 393mg
16%


Total Carbs 1.1g
0%


Protein 9.1g


Vitamin A 2%
Vitamin C 1%


Calcium 4%
Iron 2%