I hate failures. They really annoy me. No, I'm not talking about people... but a failed meal. Not only is it frustrating to have spent the last half hour or so stirring and sauteing and mixing away, but now whatever it is I've been working on is not something I can eat. And most likely it is at least 8:30, if not 9:00 at night, and I.want.food.
See, I thought of this when I realized how many of my last few posts have been about pasta. Surely we haven't eaten pasta 50 bajillion times in the last month, right? Yes, don't worry, I have a nice little back log I've been slowly chipping away at, and in between all these pasta posts I've been making little failure meals. Which means those employees at Chick-Fil-A are starting to get to know us. Probably not really a great thing.
But this recipe is definitely not a failure. It IS pasta, but it's not a failure. Quite delicious in fact, despite being ridiculously simple and easy to put together.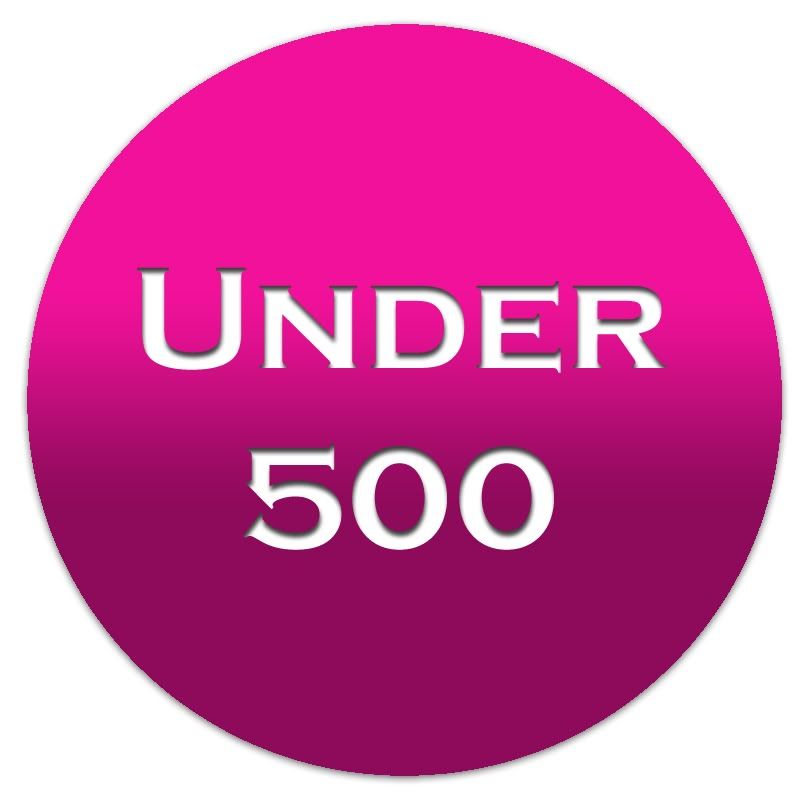 1/4 cup olive oil
1 pound dried spaghetti
2 tablespoons butter
4 ounces Pecorino Romano cheese, finely grated
1 1/2 teaspoon finely ground black pepper
Salt (optional)
Cook spaghetti in well-salted water to al dente in a large, wide-bottomed pot. Drain spaghetti, reserving 1 1/2 cups of pasta cooking water.
Dry out the pot from the spaghetti, then heat the olive oil over high heat until almost smoking in the same pot. Add drained spaghetti and 1 cup of reserved pasta water. (Watch out, this is guaranteed to splatter.)
Add butter, 3 ounces cheese and ground pepper and toss together with tongs. Taste, adding more pasta water, cheese, pepper or salt to taste.
Serve immediately, sprinkling with reserved cheese and an extra grind or two of black pepper.
Serves: 6-8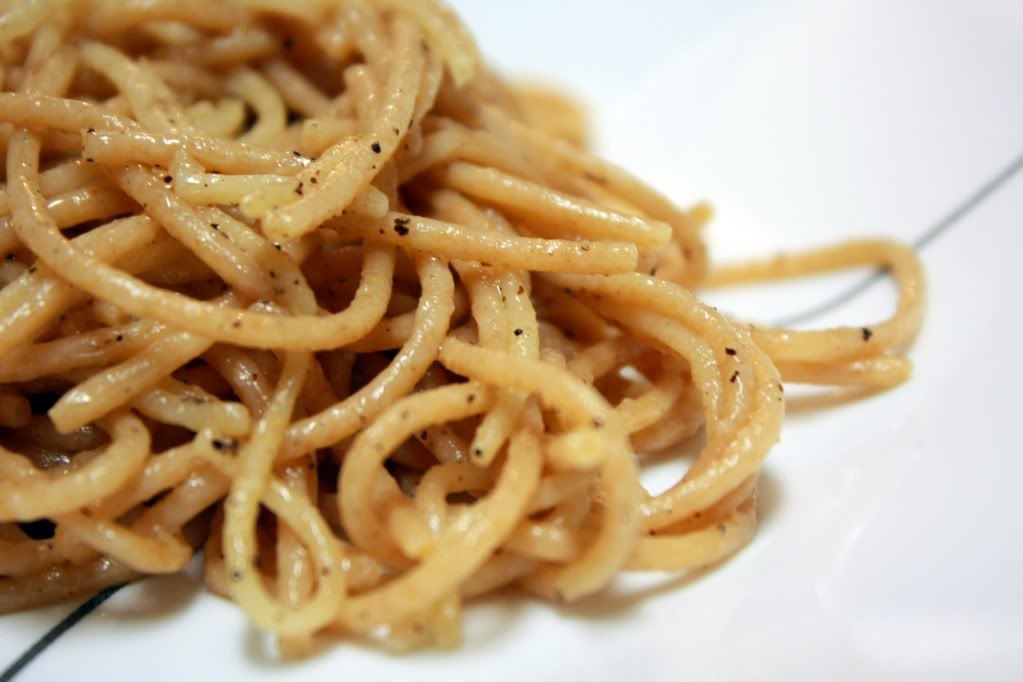 While trying to be slightly more healthy, I used whole-wheat spaghetti to make this. However, I would not recommend the Giant Eagle brand or actually whole-wheat spaghetti at all. This dish really highlights whatever pasta you choose, so this might be the time to splurge a little for the better stuff... or even better, try your hand at making your own.
So simple yet definitely satisfying and tasty.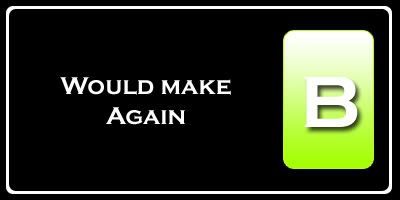 Nutrition Facts
Amount per serving
Calories 304
Calories from fat 133
% Daily Value


Total Fat 14.8g
23%


Saturated Fat 5.4g
27%


Cholesterol 64mg
21%


Sodium 206mg
9%


Total Carbs 31.8g
11%


Protein 11.0g


Vitamin A 4%
Vitamin C 0%


Calcium 16%
Iron 12%