Adam just turned 26 a couple weeks ago. Which pains him, as it makes him as old as I am. He can't use his "you're older than I am" jokes for another 5 months. Poor baby. We celebrated with his
traditional spaghetti dinner
and a new cell phone (for him, obviously, and I am so jealous).
And that was that. Or so he thought.
In all reality, I had been planning a surprise birthday party for him at our place since the beginning of the month. As his birthday fell in the middle of the week, I planned the party for Saturday night. Not just any ol' surprise birthday party -- but one with a whiskey/bourbon/scotch tasting thrown into the mix.
What on earth do you server for dinner with
that
? How about some finger-lickin' Whiskey-glazed ribs, vegetarian Sloppy Joes,
cheesy corn
,
shaved asparagus salad
, and lots and lots of desserts. I mean, there are going to be some drunken munchies later. (Though really, those just happen anyways at 2 in the morning.) And what are Adam's favorite desserts? Blueberry cheesecake from the Cheesecake Factory and brownies.
Ok, well, I was buying some baby back ribs to feed 8 people, so I wasn't about to run out and spend a small fortune on a cheesecake. So I made these instead. Which, I have to admit, are much easier to pick up and gobble down than cutting a slice of cheesecake and hunting down a fork. And I'm not sure we missed the cheesecake either as these were pretty darn tasty themselves. As for the brownies? Oh those are coming, don't you worry.
Blueberry Lemon Cheesecake Bars
Adapted from:
1/2 cup
butter
1 (18.25 ounce) package
yellow cake mix
2
eggs
2 (8 ounce) packages

reduced-fat cream cheese

, at room temperature
1/2 cup
sugar
1 tablespoon
lemon zest
3 tablespoons
lemon juice
1 pint
fresh blueberries
Preheat oven to 350 degrees F. Line a 9x13 pan with foil, set aside.

In a large bowl, microwave butter until melted, about 1 to 1 1/2 minutes. Add cake mix and 1 egg. Beat with a mixture on medium until well combined. Transfer 2/3 of the dough to the prepared pan and press evenly onto the bottom of the pan forming a crust.

In a medium bowl, cream together the cream cheese and sugar. Add the remaining egg, zest, and juice, mixing well. Pour cream cheese mixture over crust. Top with blueberries. Flatten small pinches of the remaining dough between fingers, and lightly press into the cream cheese layer.

Bake for 55 minutes to 1 hour, or until toothpick inserted in center comes out clean. Transfer pan to a wire rack and cool completely. Lift the bars from the pan using the foil, then cut into 24 bars. Keep refrigerated.
Makes:
24 bars
I have to admit, I've been fairly impressed with Kraft's dessert recipes. I always get the skeptical look, and the "oh, you're serious? You got that recipe from there?" when people find out where I found the recipe. And yet they always comment on how tasty the dessert is. These were no exception.
Creamy, cakey, blueberry-y. Really. What more could you want in a bite-sized little bar of goodness? Besides no calories. Although, as we all know, if it's a birthday treat, those don't exist anyways.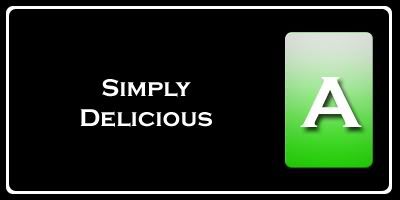 Nutrition Facts
Amount per serving
Calories

225

Calories from fat 120
% Daily Value
Total Fat

13.3g

21%
Saturated Fat

7.1g

35%
Cholesterol

47mg

16%
Sodium 230mg
10%
Total Carbs

24.2g

8%
Fiber

0.7g

3%
Sugars 15.3g
Protein

3.0g

Vitamin A 8%
Vitamin C 5%
Calcium 5%
Iron 4%