Um. What? An actual food recipe? On a [mostly] food blog? Don't hate, I've been slightly... distracted. Yes, it has really taken me half a month into the new year to post something food related on here.
Though that's not to say my kitchen has been completely quiet. I've simply been rehashing old favorites, simply not taking pictures, or prepping freezer food for the month or so ahead. (Which reminds me, I have a couple fantastic holiday recipes to bring to you at some point.)
However, at a Christmas party Adam and I attended last month, I got a taste at an awesome chocolate chip cookie (which I hadn't had in for.ever.). After begging for the recipe (ok, it was handed over freely...) my first attempt didn't really go so hot. Over-baked and crunchy, blah. That's what I get for following directions. But, after remembering what my friend told me he changed, I cut a significant portion off the baking time and threw in my own twist by browning the butter. No real reason. Just because.
But I have to admit, Ladies and Gents, these cookies (with those alterations) are definitely a keeper. Well, not as in, they'll keep for a while, because frankly, after at least 3 cookies today, I wouldn't know.
Brown Butter Chocolate Chip Cookies
Adapted from:
Gourmet
, October 2003
3 cups
all purpose flour
1 1/2 teaspoons
baking soda
1 1/2 teaspoons
kosher salt
1 cup (2 sticks) + 1 tablespoon
unsalted butter
1 1/2 cups
light brown sugar
1 cup
granulated sugar
3
eggs
1 1/2 teaspoons
vanilla extract
12 ounces
dark chocolate chips
Preheat oven to 375 degrees F. Line two baking sheets with parchment paper or a baking mat; set aside.

Add the butter to a medium saucepan over medium heat. Cook butter until foam resides, it turns a nice caramel brown color, and takes on a more nutty smell; about 10 minutes. Remove from heat and let cool slightly. Pour browned butter into a bowl or glass measuring cup, separating from the browned solids in the pan. Let cool another 5 minutes.

In a medium bowl, whisk together flour, baking soda, and salt. Set aside.

In the large work bowl of a mixer, cream together butter and both sugars until light and fluffy; about 2-3 minutes. In a small bowl, lightly beat 1 egg with a fork. Add the remaining 2 eggs to the sugar and butter mixture, along with 1 3/4 tablespoons of the lightly beaten egg. Beat until mixture is creamy, about 1 minute. Add vanilla. Reduce mixture speed to low and slowly add in the flour mixture until everything is blended. Fold in the chocolate chips.

Using a 1/4 measuring cup (or equivalent-sized cookie scoop), place cookie dough on prepared baking sheets keeping in mind that cookies will spread. Press down dough mound to about a 3-inch round with the palm of your hand. Bake 1 sheet at a time for 8-9 minutes. Let cool completely on the baking sheet before transferring to a wire cooling rack.
Makes:
24 cookies
If you're in the middle of making these, and have reached the baking stage -- I know what you're thinking. Yes, I
know
these guys don't look quite done. And, they're probably not 100% done in the center (which is why they need to remain on the baking sheet until cool). But I like my cookies soft and chewy, rather than hard and crunchy, so this is how I roll. Slightly under-baked. This gives the cookies a nice soft center without rock hard edges. Which is exactly what I ended up with at the recommended 13-15 minutes; although I must say it was mostly hard crunchy edges. This is one of those times you just gotta roll with it.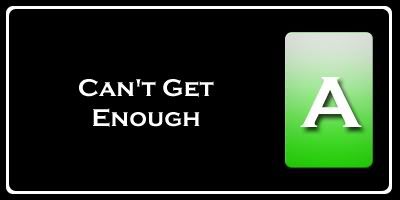 Nutrition Facts
Serving Size 64g
Amount per serving
Calories

270

Calories from fat 114
% Daily Value
Total Fat

12.6g

19%
Saturated Fat

7.7g

39%
Cholesterol

42mg

14%
Sodium 295mg
12%
Total Carbs

38.7g

13%
Sugars 24.8g
Protein

3.4g

Vitamin A 6%
Vitamin C 0%
Calcium 2%
Iron 7%