If you have been following this blog, you probably know that I'm always on the hunt for THE mac and cheese recipe. It has to be ridiculously cheesey, gooey, and bacon never hurts. I could go either baked or straight off the stovetop, although a little panko on the top is always nice to switch up the texture.
Well, lo and behold,
Cooking Light
decided to produce a version of mac n chee which included bacon. Okay, got my attention. It
was
missing the panko, but it did include hot sauce. Okay, fair enough trade. Let's try it.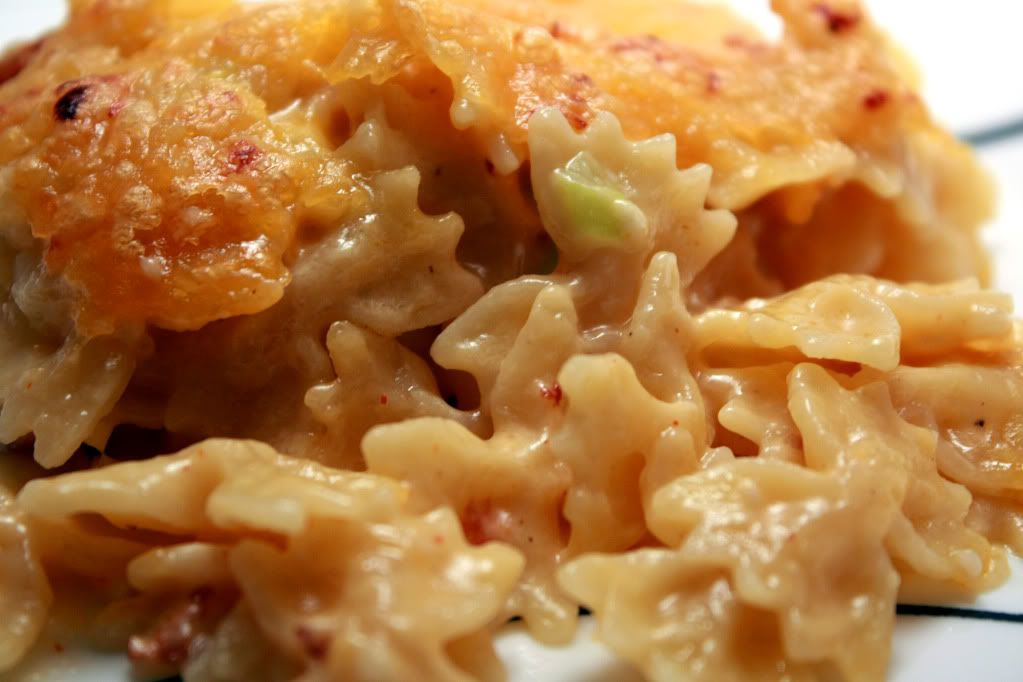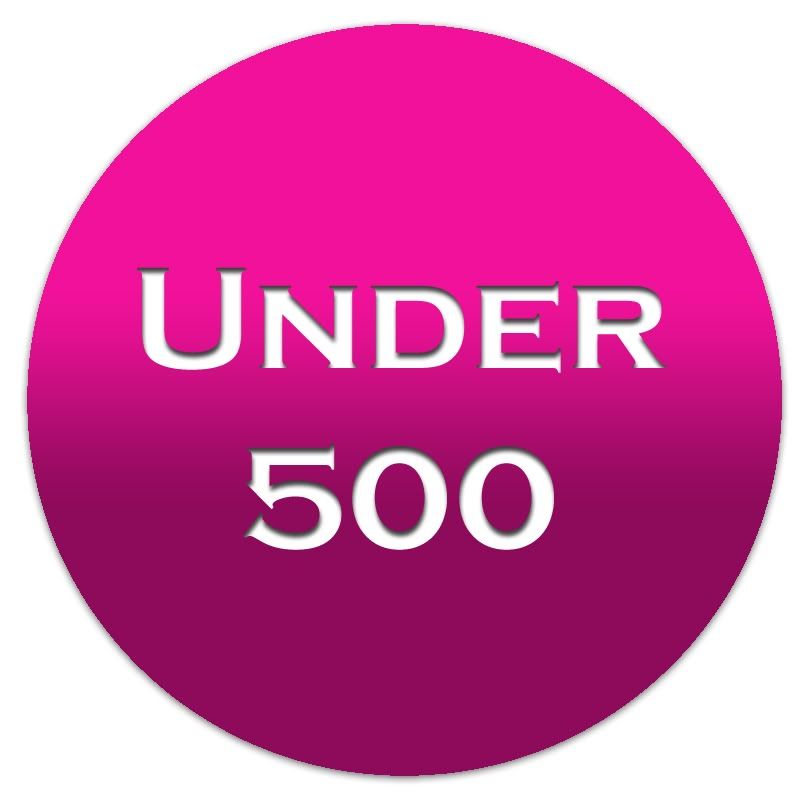 3-1/4 teaspoons salt, divided
12 ounces small- or medium-sized, fun pasta
4 teaspoons all-purpose flour
1-1/2 cups milk, divided
2 cups finely shredded sharp cheddar cheese, divided
1/4 cup sliced green onions
1 teaspoon hot sauce
1/4 teaspoon pepper
3-4 slices peppered bacon, cooked and crumbled
Cooking spray
Preheat broiler.
Bring 6 quarts water and 1 tablespoon salt to a boil. Add pasta; cook 8 minutes or until al dente; drain.
Combine flour and 1/2 cup milk in a saucepan over medium heat. Gradually add 1 cup milk; bring to a boil. Cook 1 minute, stirring constantly. Remove from heat; let stand 4 minutes or until it cools to 155°. Stir in 1 1/2 cups cheese. Add 1/4 teaspoon salt, onions, hot sauce, pepper, and bacon; stir. Add pasta; toss. Spoon into a 2-quart broiler-safe dish coated with cooking spray; top with 1/2 cup cheese. Broil 7 minutes.
Well, I can't say that it's my absolutley favorite mac and chee recipe, but it did turn out pretty good. It did have bacon in it though, which makes everything good, so... it gets my vote!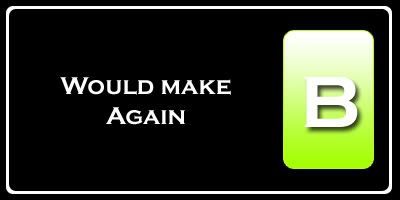 Nutrition Facts
Amount per serving
Calories 458
Calories from fat 180
% Daily Value


Total Fat 20.0g
31%


Saturated Fat 10.6g
53%


Trans Fat 0.0g


Cholesterol 58mg
19%


Sodium 1763mg
73%


Total Carbs 46.3g
15%


Dietary Fiber 2.2g
9%


Sugars 3.7g


Protein 23.6g


Vitamin A 10%
Vitamin C 2%


Calcium 34%
Iron 17%