While I know that only 6 days are left until Christmas, and you're probably out looking for some amazing baked goods to wow some people with. Well, those will come -- eventually, but you know, you can't have bon bons and sugar cookies and peanut butter blossoms for every meal (well I suppose you could, if your body could handle that much sugar).
As we all know, I'm a huge fan of meals that are quick and easy to put together. Every once in a while I feel like getting fancy, but definitely not on the week nights, especially on nights I have class.
I actually marked this recipe back in March in my reader, and I can't believe I waited so long to make it.
Confections of a Foodie Bride
claims that it's super quick and easy to make -- basically your shake'n'bake chicken. And minus shelling the pistachios, she's absolutely right. But that's what I have a hubby for -- to shell my pistachios while I'm driving home from class. :)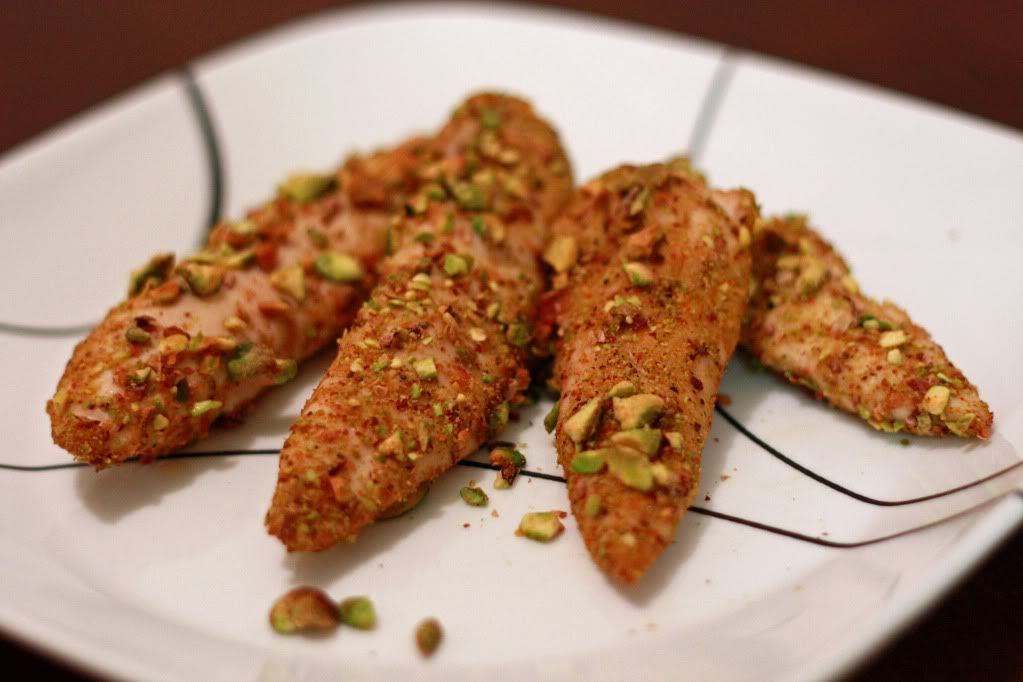 1 cup pistachios, shelled
Salt (if pistachios are unsalted)
Ground black pepper
1/4-1/2 teaspoon cayenne pepper
1 package chicken tenders (from the fresh poultry department)
Preheat oven to 425. Run pistachios through the food processor for 15-20 seconds, until coarsely ground into small and medium-sized pieces. Pour nuts into a large baggie and season with salt and peppers. Drop chicken tenders, one at a time, into the baggie, seal, and shake until coated.
Place on a rack set in a baking sheet and bake until center temperature reaches 170 degrees, about 15 minutes.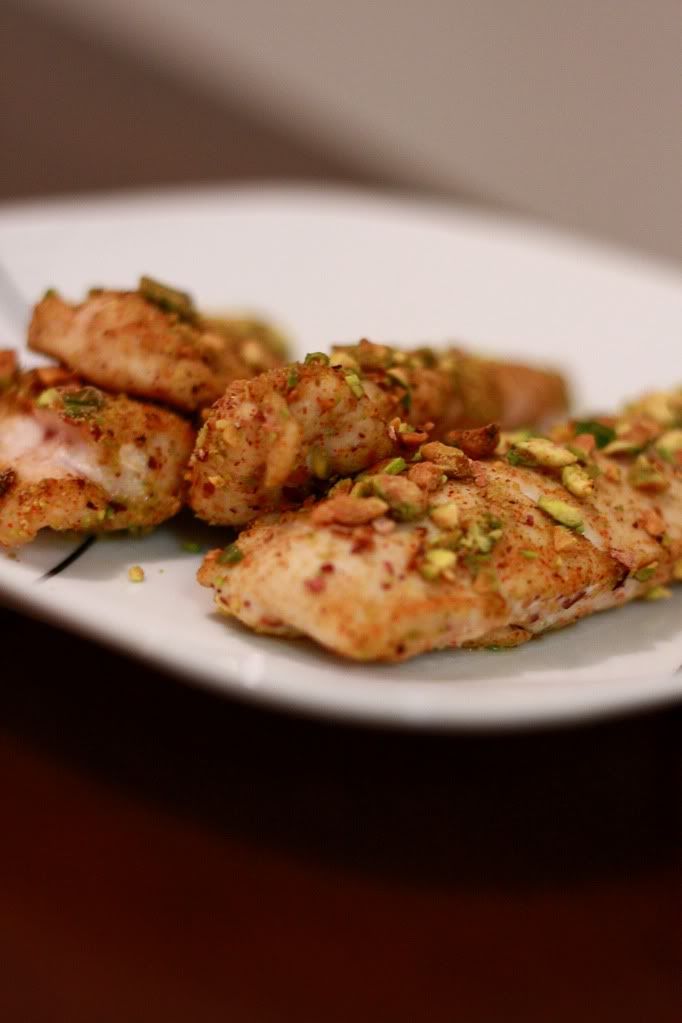 So when I went to the grocery store to pick up the necessary items for this dish, I realized that apparently my nice individually wrapped frozen chicken breasts apparently disappear around Thanksgiving/Christmas -- presumably to make room for all those extra frozen turkeys. Oh yes, I'm THAT kid that buys the individually wrapped chicken. I just got sick of two regular sized chicken breasts and one huge one in a package (so long consistent cooking times), and then there's only 3 per package, who seriously just needs three? Give me either two or four and I'd be happy, but 3?
ANYWAY -- so I was missing my frozen chicken breasts. And I didn't want to buy 3 wacky sized fresh chicken breasts, so I opted for a more decent option of a package of chicken tenders. And I thought it turned out well. Two less forks and knives we had to wash after dinner.
When purchasing the pistachios I bought the smallest package I could find (maybe 10 ounces?) and it was almost the perfect amount. (It left just a few over for snacking purposes, excellent.)
Adam and I both liked the extra crunch and flavor the pistachios gave, and then Adam busted out Manzetti's Asian Ginger dressing to dip them in, and it made them SO.GOOD. (You can find that particular brand of dressing in the refrigerated portion of the produce department by the bagged salads.)
I will definitely be making these again. As soon as Adam forgets how much his fingernails hurt from shelling the pistachios.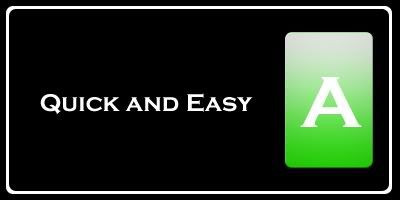 Nutrition Facts
Amount per serving
Calories 394
Calories from fat 204
% Daily Value


Total Fat 22.6g
35%


Saturated Fat 4.0g
20%


Cholesterol 101mg
34%


Sodium 134mg
6%


Total Carbs 9.0g
3%


Dietary Fiber 3.3g
13%


Sugars 2.4g


Protein 39.4g


Vitamin A 6%
Vitamin C 3%


Calcium 5%
Iron 15%