As of late I've been in another one of my cooking slumps. I've been bookmarking, and pinning, and printing recipes, but when it actually comes time to make them... well, I'd rather just sit on the couch and browse some more rather than get in the kitchen. Sigh. But we
have
to eat, and fast food had gotten a little abused as of late (which means nothing sounds good from those places). This needs to stop.
I've found one of the best ways to get back out of a cooking slump is by making easy-peasy yet delicious meals. Preferably ones that don't take forever (unless it's in a crockpot, and then I might just be okay with it).
This recipe fits the bill. It's a very spring-like dish, being full of veggies, yet on the other hand it's a little bit of Paula Deen influenced. 1/2 a stick of butter anyone? Err, shall we say, the "old school" Paula Deen? Not going there on that argument.
Anyhoo. Time to make this dish < time to run out and grab fast food. Not to mention it's delish. Gotta love tastiness in simplicity. Though that butter doesn't hurt.
Gnocchi with Ham, Shallots, and Asparagus
Adapted from:
1 pound
potato gnocchi
1/2 cup
butter
1 clove

garlic

, minced
1

shallot

, diced
1 pound

asparagus

, ends trimmed and cut into 1-inch pieces
6 ounces

portobello mushrooms

, washed and sliced
3 ounces
diced ham
1/3 cup

Romano cheese

, grated
1/3 cup

Parmesan cheese

, grated
Bring a large pot of water to a boil over high heat. Cook gnocchi according to package instructions. Drain, reserving 1/4 cup of water. Set aside.

Meanwhile, melt the butter in a large non-stick skillet over medium heat. Add the garlic, and cook until fragrant, 30-60 seconds. Add the shallot and cook for another 3 minutes, or until tender. Add the asparagus, mushrooms, and ham, cooking until asparagus is crisp tender, about 5 minutes.

Reduce heat to medium-low. Add the cheeses and reserved cooking water to the pan. Stir until cheeses have melted, about 3 minutes. Add the gnocchi, tossing to coat with sauce.
Serves:
4
Adam was very perplexed by the "sauce" at first. Mostly because he really liked it but couldn't figure out what it was. For just reserved cooking water and cheese, it definitely gave the meal that extra boost. Though I have a feeling the butter had a bit to do with it... However, that dang butter = a TON of saturated fat. Next time around I think I'll play around with cooking the veggies in olive oil, then finishing off the dish with a pat or two or butter (rather than half a stick). Hmmm, maybe this needs to go on next week's "to-make" list...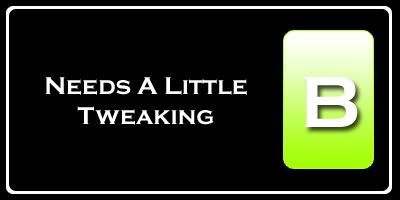 Nutrition Facts
Serving Size 357g
Amount per serving
Calories

585

Calories from fat 304
% Daily Value
Total Fat

33.8g

52%
Saturated Fat

20.3g

102%
Cholesterol

103mg

34%
Sodium 1063mg
44%
Total Carbs

47.2g

16%
Fiber

3.2g

13%
Sugars 2.4g
Protein

26.1g

Vitamin A 36%
Vitamin C 25%
Calcium 39%
Iron 28%