Um, yeah, I DO know that Fat Tuesday was
last
week. I'm just slow. Okay? Don't hate.
And I might have gotten coerced into making these for hubby's work. Even though we don't celebrate Lent. Although Adam definitely doesn't mind it -- he loves him a good fish fry on Friday.
Since these were kind of a spur of the moment (and oh-by-the-way, I know it's after dinner, but can you make this for tomorrow?) type of thing, I of course didn't have the right topping decor handy. So I sent the hubby to the store and he came back with, well, not the right sprinkles. To be fair, it was all they had, and it was too late to go elsewhere, so these little cakes didn't turn out overdosed in Mardi Gras glory. (AKA smothered and covered in purple, green, & yellow.) It happens.
Individual King Cakes
Adapted from:
1 cup
1% milk
1/4 cup
butter
4 1/2 teaspoons
active dry yeast
2/3 cup

warm water

(105-115 degrees F)
1/2 cup
granulated sugar
2
eggs
1 1/2 teaspoons
kosher salt
1/2 teaspoon
ground nutmeg
5 1/2 cups
all-purpose flour
2 (8 ounce) packages

reduced-fat cream cheese

, at room temperature
1
egg
3/4 cup
granulated sugar
2 teaspoons
vanilla extract
1 1/2 cups
powdered sugar
1 teaspoon
vanilla extract
2 tablespoons
1% milk
In a small saucepan, scald milk. Add 1/4 cup butter and stir. Set aside and let come to room temperature.

In the large work bowl of a mixer, combine the yeast, warm water, and 1 tablespoon sugar. Let stand for 10 minutes, or until the top is foamy. Stir in eggs. Beat in 1/2 cup sugar less 1 tablespoon, kosher salt, and nutmeg. Slowly add in flour, 1 cup at a time until a soft dough forms. Turn out onto a lightly floured work surface. Knead for 8-10 minutes, or until smooth and elastic, then form into a ball.

Coat a large bowl with non-stick spray, and place the ball of dough in the bowl, turning once to coat. Cover with plastic wrap and set bowl in a warm, draft-free spot until dough has doubled in volume, about 2 hours.

While dough is rising, beat the cream cheese until smooth. Add the egg, 3/4 cup sugar, and vanilla, mixing until creamy.

Once dough has risen, turn dough out onto a lightly floured work surface and punch down. Divide dough in half. Separate each half of dough into 8 balls. Roll each dough ball out, one at a time, into a 1/4-inch thick square. Cover remaining dough with a towel. Place 2 tablespoons of filling into the center of the square. Fold dough over filling and seal well, so no filling is exposed. Place on a baking sheet lined with parchment paper and cover with a towel. Repeat with remaining dough and filling. Let buns rise until doubled, about 45 minutes.

Preheat oven to 375 degrees F. Bake rolls for 30 minutes. Push a plastic food-safe baby doll into the bottom of one roll.

Meanwhile, whisk together the powdered sugar, 1 teaspoon vanilla extract, and 2 tablespoons milk. Drizzle over each roll and top with sprinkles (traditional Mardi Gras colors are green, purple, and yellow).
Serves:
16
Many commenters on the original recipe claimed that this version "tastes just like the real thing!" Which of course means make-me-now. The actual "cake" itself was perfect for a breakfast sweet roll, although I have to admit I wasn't a fan of the nutmeg in it. I know you New Orleaners out there are clutching your pearls at the thought, but... I'm going to play my "I'm not from there" card on this one, slowly back out of the room, and run away before you can chase me with pitchforks.
As for the filling. Eh, not a fan. Even though there was only one egg in it, I kept thinking how eggy it tasted. But, that is an easy fix. Or switch to another type of filling, such as brown sugar and pecans or something of that nature.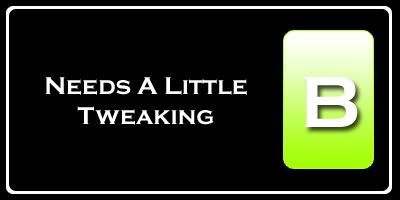 Nutrition Facts
Serving Size 357g
Amount per serving
Calories

585

Calories from fat 304
% Daily Value
Total Fat

33.8g

52%
Saturated Fat

20.3g

102%
Cholesterol

103mg

34%
Sodium 1063mg
44%
Total Carbs

47.2g

16%
Fiber

3.2g

13%
Sugars 2.4g
Protein

26.1g

Vitamin A 36%
Vitamin C 25%
Calcium 39%
Iron 28%