If there was one meal I could feed to Adam every day that he would never complain about, it would be grilled cheese and tomato soup. So much so that I've started stockpiling those red and white cans of tomato soup in the pantry for when one of "those days" rolls around. Right next to the blue box blues.
Yes, even my pantry has it's own dirty little secrets.
Like most things, the homemade version is way better than store-bought. However, also like most homemade things -- this takes a bit longer than the open-can-dump-in-bowl-place-in-microwave store-bought variety. Even in the slow cooker form.
BUT, if you're actually craving tomato soup and not just pulling it out of thin air as a last minute dinner option, then making it yourself is really the way to go. Trust.
Campbell's doesn't give you the option to leave things slightly chunky or ridiculously smooth. It doesn't have the extra nuance from the bay leaves, cayenne pepper, and sherry. And it most certainly doesn't have that lovely extra bit of creaminess, even if you use milk instead of water. It.just.doesn't.
But this does. And it's fantastic. Which is why you should really hope for a rainy day soon. I mean, if you really need that excuse and all.
Slow Cooker Tomato Soup
Adapted from:
2 tablespoons
butter
3 (14.5 ounce) cans

diced tomatoes

, drained and juices reserved
2 cups

onion

, diced
1 tablespoon
brown sugar
1 tablespoon
tomato paste
1/2 teaspoon
kosher salt
1/4 teaspoon
ground black pepper
2 tablespoons
all-purpose flour
3 cups
fat-free reduced-sodium chicken broth
2
dried bay leaves
1/2 cup
light cream
2 teaspoons
cooking sherry
1/8 teaspoon
ground cayenne pepper
In a large skillet over medium-high heat, melt butter. Stir in tomatoes (without juice), onion, sugar, tomato paste, salt and pepper. Cook until tomatoes become lightly browned and dry, 8-10 minutes. Whisk in flour and cook for an additional minute. Slowly pour in 1 cup chicken broth, whisking constantly. Pour tomato mixture into a slow cooker (with no plastic liner).

Add the remaining chicken broth, reserved tomato juice, and bay leaves, stirring to combine. Cover and cook on low, 4-6 hours.

Remove bay leaves and lower heat to "warm". Puree soup in the slow cooker with an immersion blender until smooth (or transfer in batches to a regular blender, then return to slow cooker). Add the cream, sherry, and cayenne and still until fully combined. Add additional chicken broth if soup is too thick.
Serves:
6
The only thing I forgot to do when making this was to throw in the rind from some Parmesan cheese to add another layer of flavor in this soup. Dang it. Next time. And according to the hubby, there will most definitely be a next time. If you happen to make this (which why isn't it on your to-make list already?), try it out for me and let me know how that goes. Just make sure to pull out any remaining rind before pureeing away.
Oh, and happy day -- the homemade version is actually lower in calories and sodium than the Healthy Request canned version (1 cup vs. 1 cup). A little more saturated fat, but I think taste totally trumps that in this case.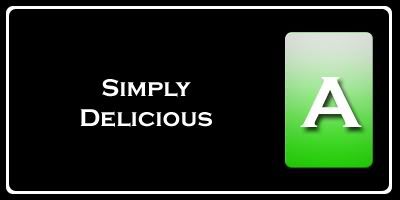 Nutrition Facts
Serving Size 388g
Amount per serving
Calories

144

Calories from fat 67
% Daily Value
Total Fat

7.5g

12%
Saturated Fat

4.5g

22%
Cholesterol

21mg

7%
Sodium 275mg
11%
Total Carbs

17.0g

6%
Fiber

3.5g

14%
Sugars 8.9g
Protein

3.9g

Vitamin A 41%
Vitamin C 50%
Calcium 5%
Iron 8%