I would like to know where pesto has been my entire life. Because it surely never existed to my knowledge prior to 3 years ago. What a sad little life I've led.
I have yet to have pesto in a dish where it didn't make it fabulous. On top of gnocchi, pasta, sandwiches, pizza, and shock! gasp! [insert horror face]! -- veggies. Okay, maybe not chocolate. That might be where I draw the line. But that still leaves a huge area of food left to be explored with the addition of pesto.
Let's start with risotto. Because it's comfort food. Because risotto and pesto both grew up in the same neighborhood, so they ought to get along (right?). Oh, and my favorite, because I can. (Well, that doesn't always mean I
should
, but in this case, absolutely.)
I suggest you get out there and put some pesto in your food. Specifically this risotto. Like yesterday.
Roasted Red Pepper & Pesto Risotto
Adapted from:
5 cups
fat-free reduced-sodium chicken broth
2 tablespoons
olive oil
1

shallot

, minced
4 cloves

garlic

, minced
1 1/2 cups
arborio rice
2 ounces
goat cheese
1 cup
grated Asiago cheese
1 (12 ounce) jar

roasted red peppers

, diced
1/2 cup
basil pesto
2 ounces
fresh baby spinach
Bring broth to a boil in medium saucepan. Reduce heat to low; cover saucepan.

Heat olive oil in a wide medium saucepan over medium heat. Add shallots; cook until tender, about 5 minutes. Add garlic and cook until fragrant, about 1 minute. Stir in rice, and cook for 1 minute, stirring frequently. Add 1 1/2 cups warm broth. Boil gently until broth is absorbed, stirring frequently. Add another 1 cup broth; stir until broth is absorbed. Add remaining 2 1/2 cups broth, 1/2 cup at a time, allowing broth to be absorbed before adding more and stirring frequently until rice is tender and creamy, about 25 minutes. Add goat cheese, asiago cheese, roasted red pepper, and pesto, stirring until the cheese is completely melted. Toss in spinach and stir until fully combined and wilted. Transfer to bowl to serve.
Serves:
6
I think one of the best things about risotto, is that you can throw anything in it, and it will still be good. You could easily change out the spinach for broccoli, asparagus, or some other healthy creature or even add some form of protein such as shrimp or chicken and BAM! it's still good. Switch out the goat cheese for feta or/and the asiago for Parm or Romano? Still good.
Now, if only I didn't want to eat the
entire
pan in one sitting...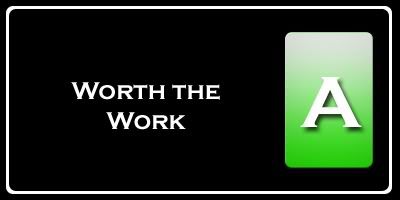 Nutrition Facts
Serving Size 343g
Amount per serving
Calories

349

Calories from fat 123
% Daily Value
Total Fat

13.7g

21%
Saturated Fat

6.4g

32%
Cholesterol

27mg

9%
Sodium 884mg
37%
Total Carbs

43.3g

14%
Fiber

2.3g

9%
Sugars 2.8g
Protein

12.6g

Vitamin A 62%
Vitamin C 168%
Calcium 25%
Iron 9%