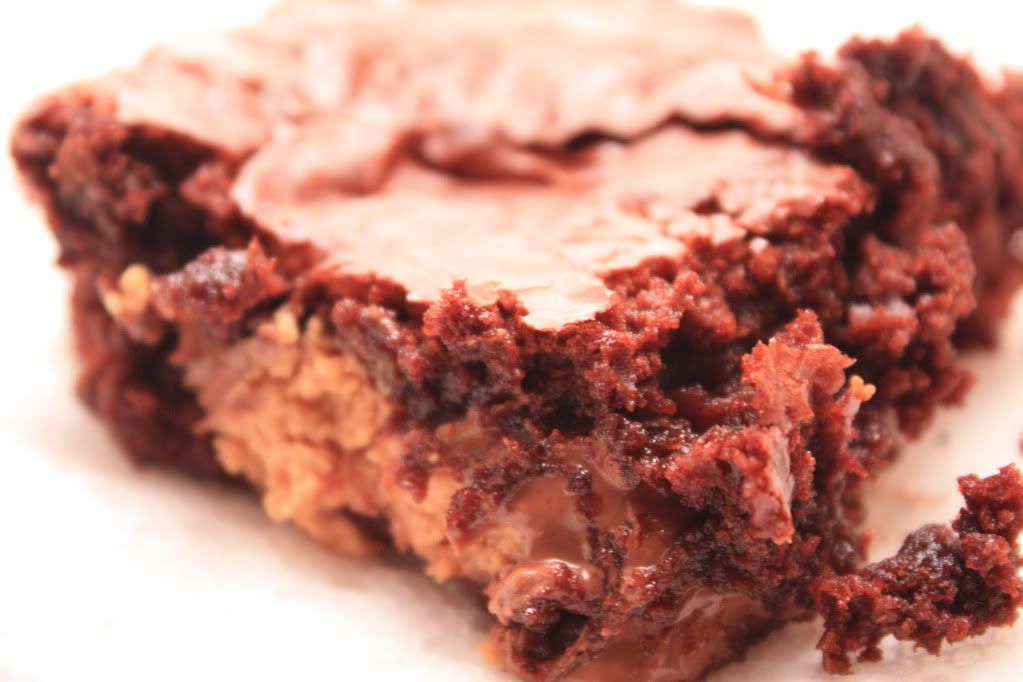 I came across the recipe for these delicious brownies on that infamous message board I frequent. If you can call this a recipe.
Essentially, whip a brownie batter mix (I heart Betty Crocker), pour half in a 9x13 pan, layer on any type of chocolate based candy (I used Reese's, but you could use Hershey's, Symphony, Crunch, Heath... you name it, it would probably work), cover with the other half of the batter, bake, and ta-da! Super yummy brownies!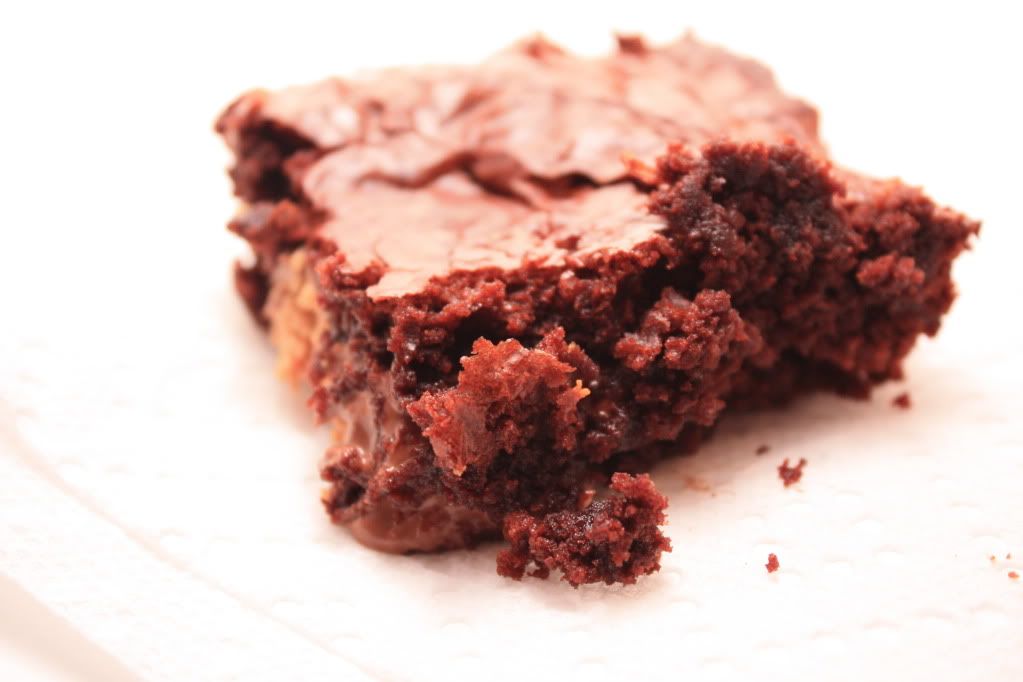 The actual "recipe" from Paula Deen:
1 (17.6-ounce) package brownie mix
Vegetable oil cooking spray
12 regular sized Reese's peanut butter cups (or other candy bar)
Prepare the brownie mix according to package directions.
Line a 13 by 9-inch cake pan with aluminum foil and spray with vegetable oil cooking spray. Spoon in half of the brownie batter and smooth with a spatula or the back of a spoon. Place the candy bars side by side on top of the batter. Cover with the remaining batter.
Bake according to package directions. Let cool completely, then lift from the pan using the edges of the foil. This makes it easy to cut the brownies into squares.
Yummy.
I actually kind of like these brownies better after they have cooled off a bit (not straight out of the oven like usual). *GASP* I know. BUT I think it was just the Reese's. Definitely better
not
hot.
The only little glitch I ran into was that the brownies underneath the Reese's cups got a little hard. Hmmm. Maybe it had to do with me not using the foil? Maybe I should make these again to find out...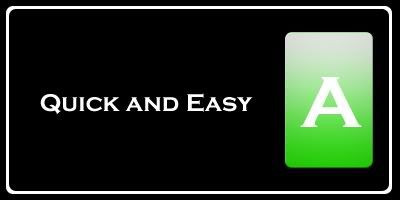 Nutrition Facts
Amount per serving
Calories 224
Calories from fat 97
% Daily Value


Total Fat 11.0g
17%


Saturated Fat 2.6g
13%


Trans Fat 0.0g


Cholesterol 19.5mg
7%


Sodium 139mg
6%


Total Carbs 17.4g
6%


Dietary Fiber 1.5g
6%


Sugars 21.4g


Protein 2.9g