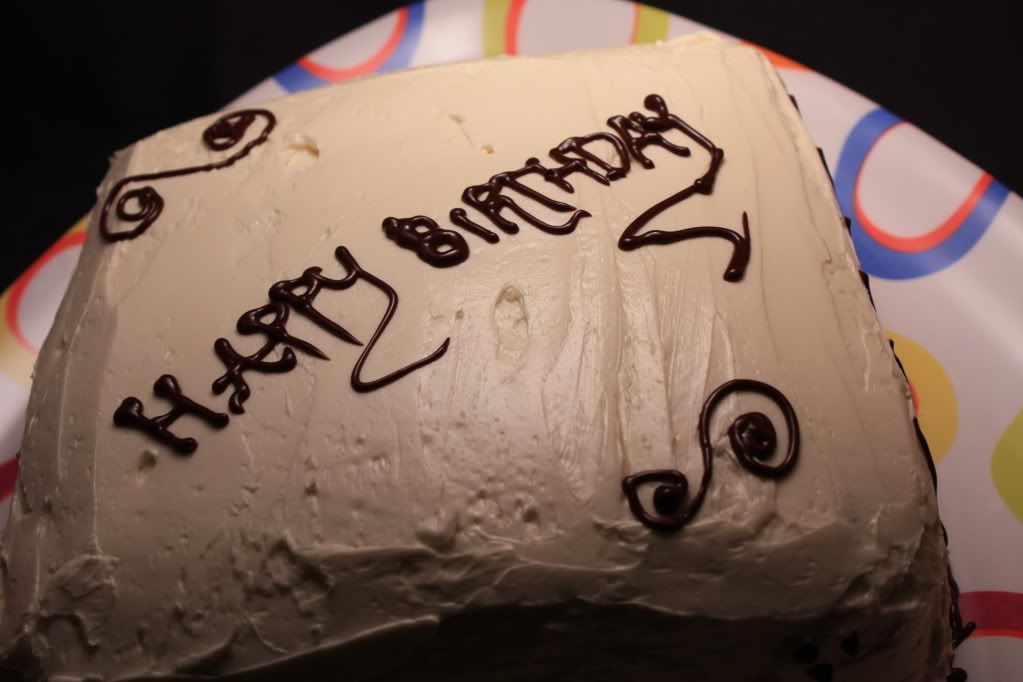 And now to put it all together...
I decided that this cake just wouldn't be right without a little bit of chocolate thrown in there. So I whipped up some ganache and covered half the cake with it (to see which side would be better).
Chocolate Ganache
4 oz. bittersweet chocolate, finely chopped (don't cheat)
4 oz. (1/2 c.) heavy cream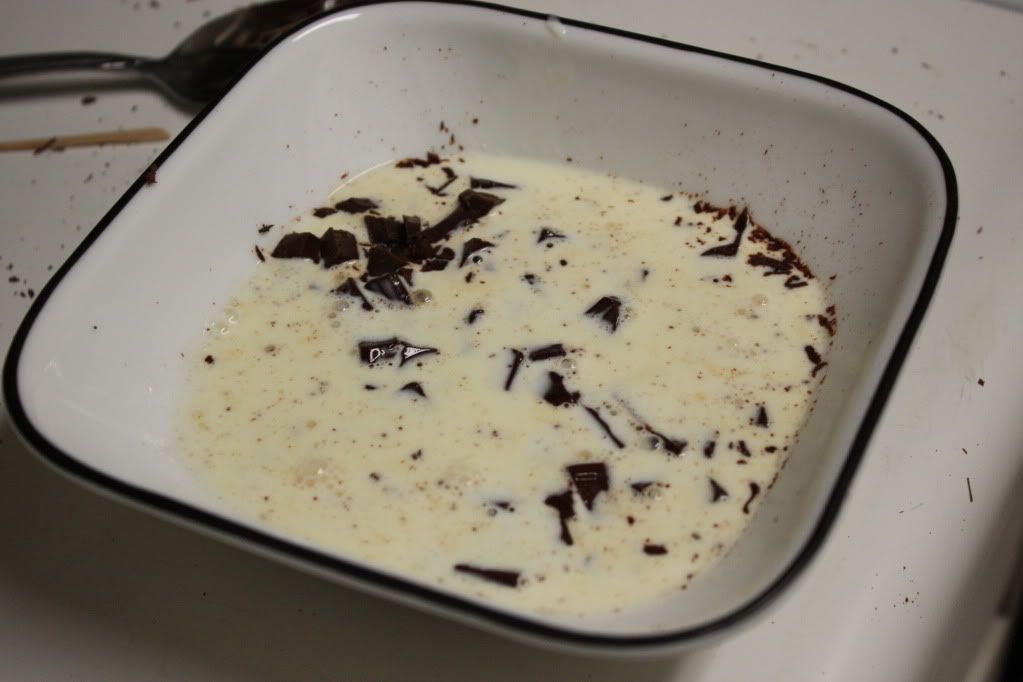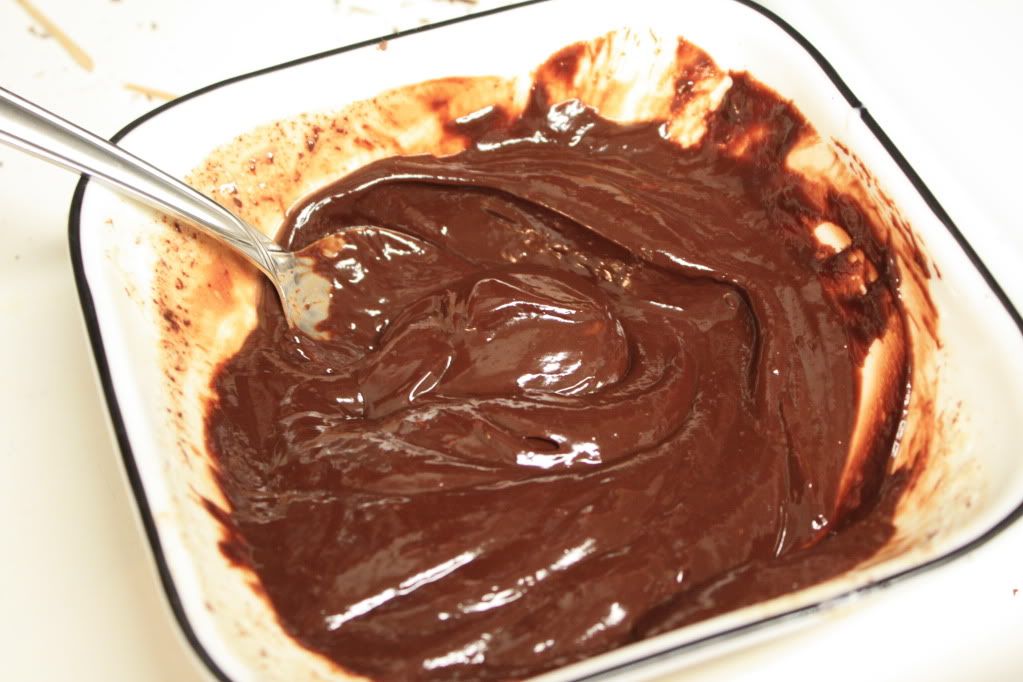 Bring heavy cream to a boil in a small saucepan (it should rise and threaten to boil over). Place chopped chocolate in a small bowl. Pour boiling cream over chocolate and let sit for two minutes. Slowly fold the cream into the chocolate (may take awhile). Allow to cool until the ganache is at a consistency you desire.
Assembling the Cake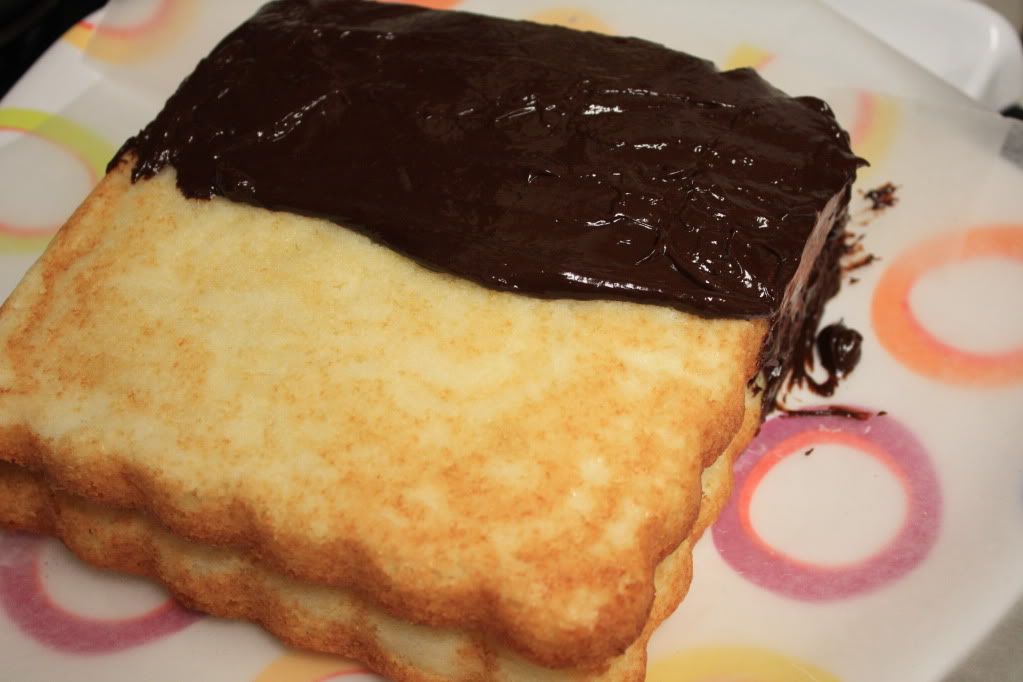 Spread the ganache over half of the cake (or, double the batch and cover the whole cake). Place cake in fridge to set the ganache for about 30 minutes.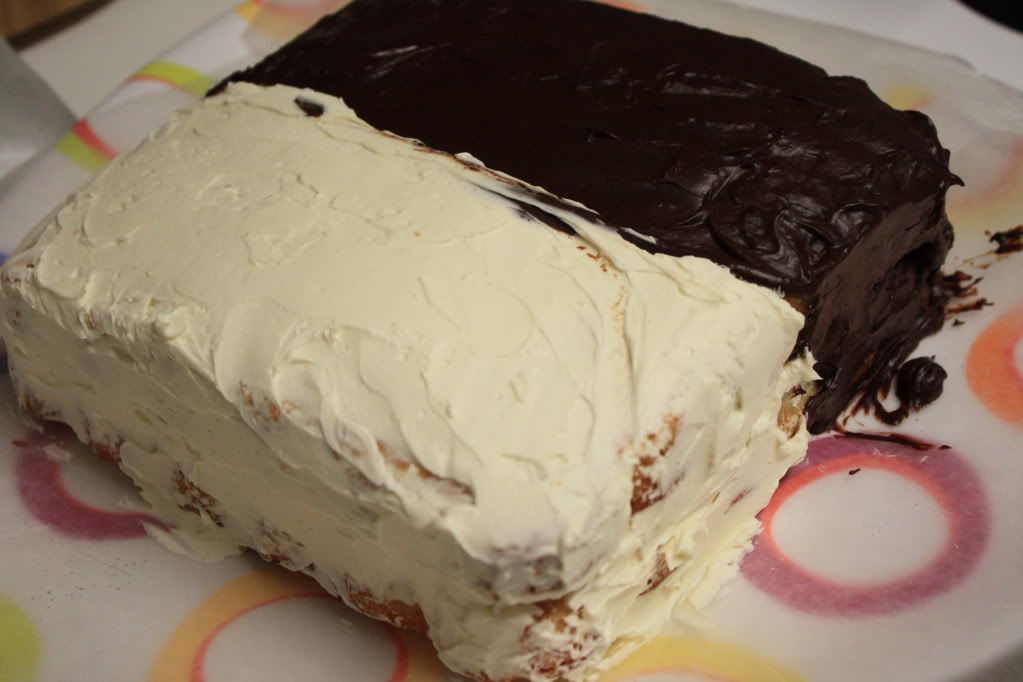 Remove cake from fridge; cover the other side with buttercream frosting as the crumb coat. Place back in fridge for another 30 minutes.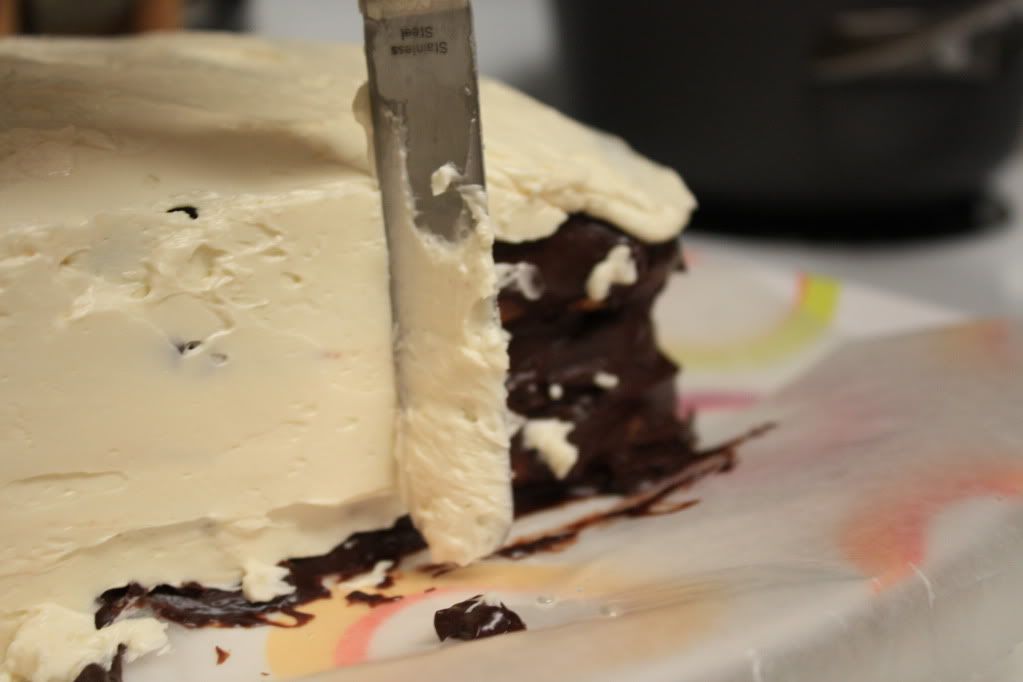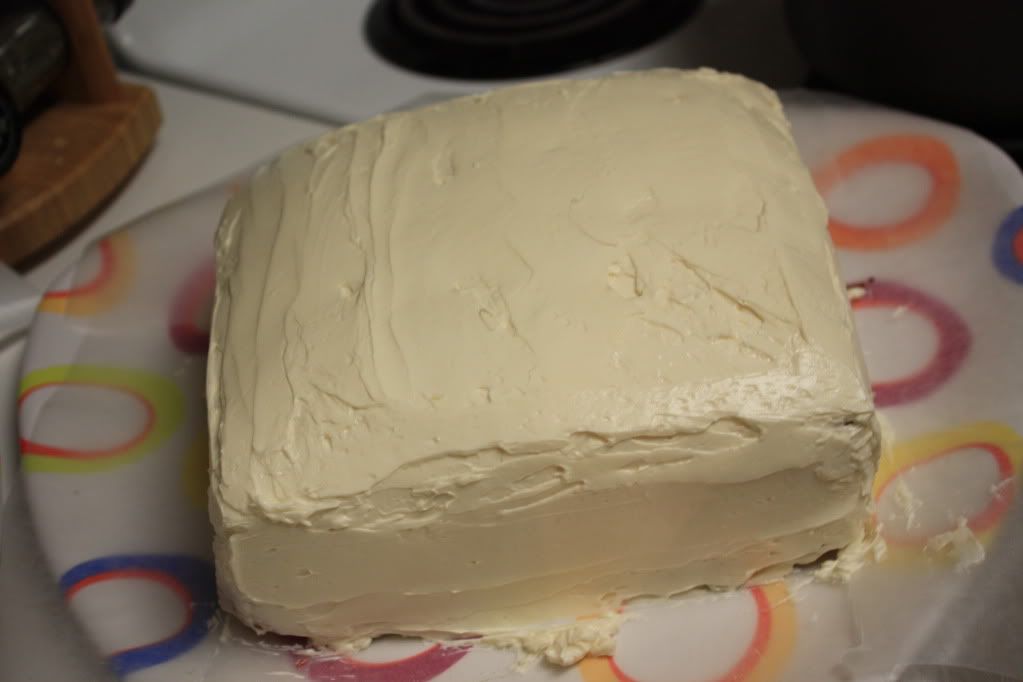 Remove cake from fridge. Coat the entire cake with remaining frosting.
Decorate as you choose! (I ran out of frosting so I just made more ganache and called it a day, even though it didn't turn out that great.)
Cut into the cake and enjoy!
Serves: 16
This cake actually turned out a little more dense that I was expecting. I was thinking "white cake with almond flavoring", which it kind of was, just not quite as light and fluffy. Or maybe it's just my baking skills...
I would highly recommend using either a chocolate frosting or adding that layer of ganache to the cake -- the chocolate definitely "made" it for me.
The swiss buttercream was a little different than I was expecting. It was much less sweet and more buttery than other buttercreams I'm used to. But in its own way, it worked with this cake. I think a heavier, sweeter frosting would just weigh this cake down.
Overall, it was fun to experiment with a new type of cake, but I think I'm still in search of "the one."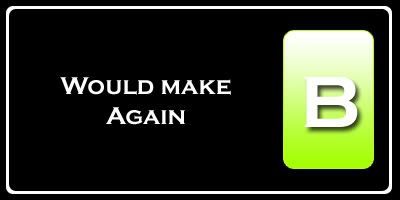 Nutrition Facts - Entire Cake
Amount per serving
Calories 557
Calories from fat 291
% Daily Value


Total Fat 32.3g
50%


Saturated Fat 19.8g
99%


Cholesterol 81mg
27%


Sodium 279mg
12%


Total Carbs 63.4g
21%


Dietary Fiber 1.0g
4%


Sugars 47.4g


Protein 5.6g


Vitamin A 19%
Vitamin C 0%


Calcium 8%
Iron 6%