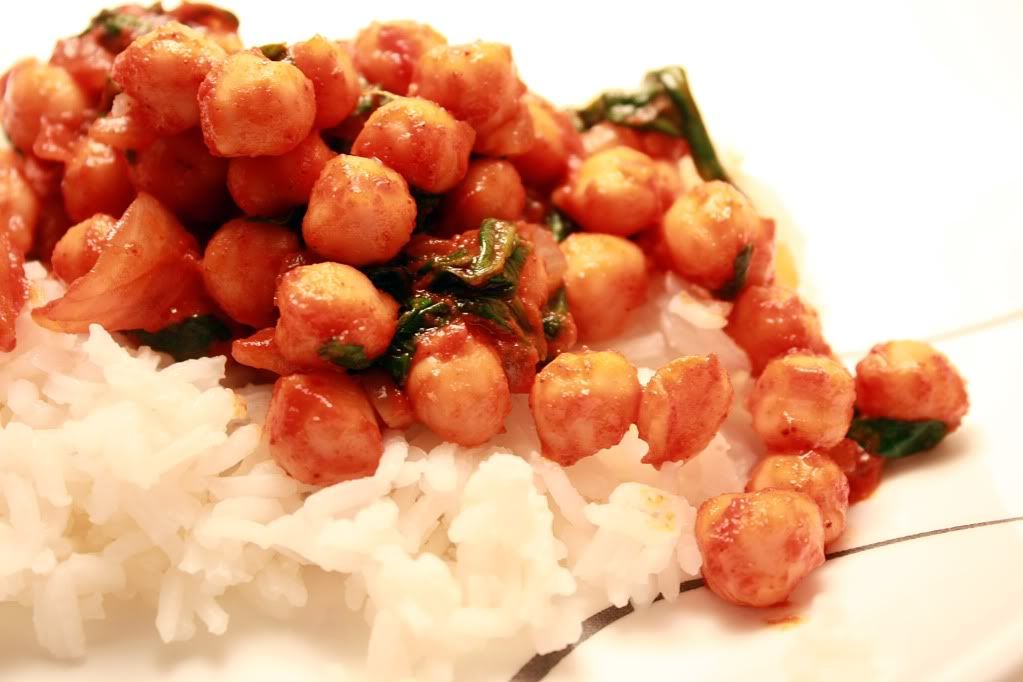 Chickpeas with Spinach.... such a simple and unassuming name. Sounds pretty boring and very much like a side dish. Well, if had had gone with that assumption, I would have been wrong on both counts. Between the rice and the chickpeas, it's actually quite a filling dish (although you could easily get away with adding some chicken if you have a massive carnivore in your house). Surprisingly, the tomato paste, chili powder, and ginger give this meal a nice flavorful tweak.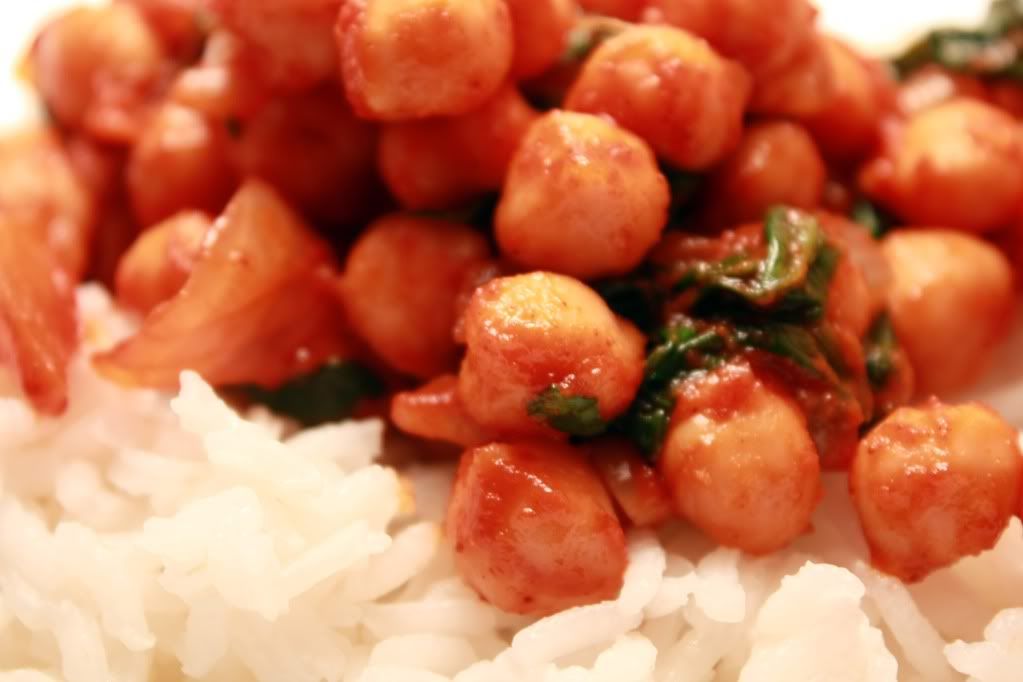 1 teaspoon olive oil
1 1/2 cups onion, diced
1 teaspoon ground ginger
2 garlic cloves, minced
1/4 cup water
2 tablespoons tomato paste
2 cups chopped baby spinach
1 teaspoon chili powder
1/8 teaspoon salt
1 (15 1/2-ounce) can chickpeas, rinsed and drained
1 teaspoon lemon juice
1 cup hot cooked basmati rice (or white rice)
Heat oil in a large nonstick skillet over medium-high heat. Add onion, ginger, and garlic; sauté 4 minutes or until mixture begins to brown. Add water and tomato paste; cook 2 minutes or until liquid evaporates, stirring constantly. Stir in spinach, chili powder, salt, and chickpeas; cover. Reduce heat; cook 5 minutes or until spinach wilts and mixture is heated. Stir in juice. Serve over rice.
Serves: 4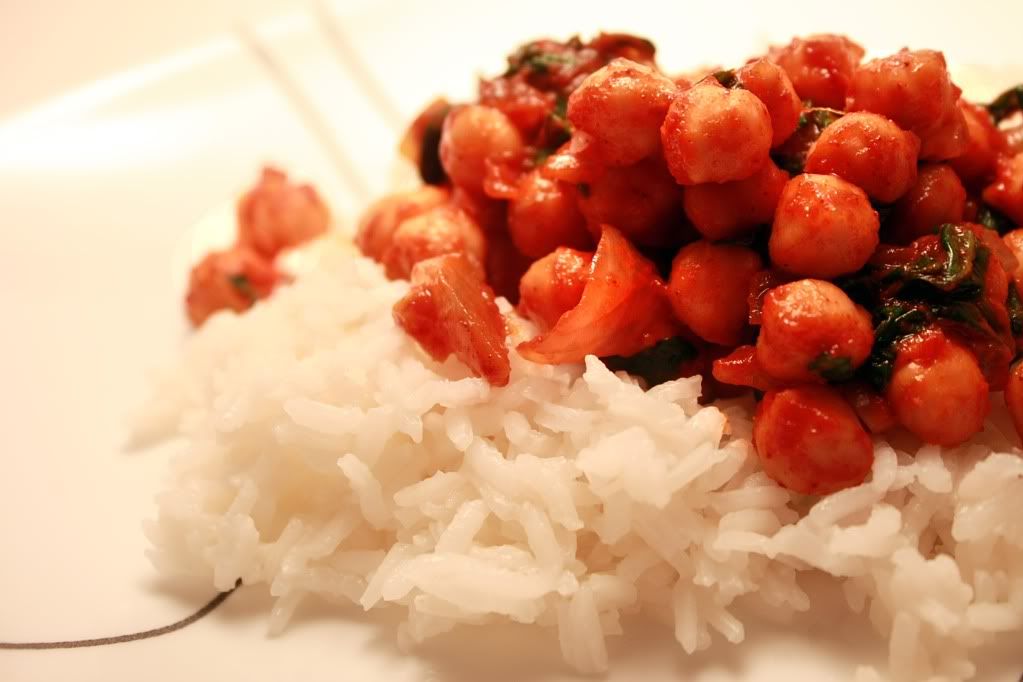 We had this meal a few weeks ago during our "vegetarian" week (happened totally by accident when I was planning the menu, promise). Adam enjoyed it as well and didn't really miss the meat thanks to the chickpeas. That counts as a winner for me! :)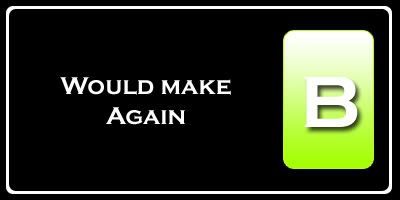 Nutrition Facts
Amount per serving
Calories 612
Calories from fat 75
% Daily Value


Total Fat 8.4g
13%


Saturated Fat 1.0g
5%


Cholesterol 0mg
0%


Sodium 131mg
5%


Total Carbs 111.0g
37%


Dietary Fiber 21.4g
86%


Sugars 14.8g


Protein 26.0g


Vitamin A 36%
Vitamin C 25%


Calcium 16%
Iron 45%