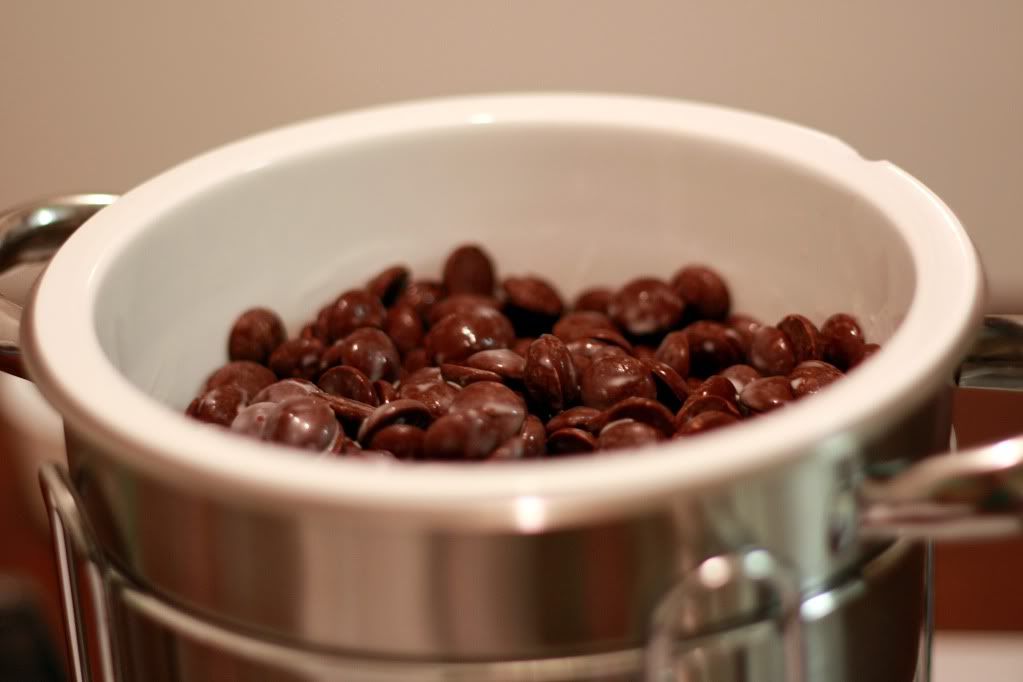 Every now and again it's always nice to come up with an excuse to eat chocolate. Or, don't even bother with an excuse and just eat chocolate anyways. :) I suppose Valentine's Day is as of good excuse as any... so that's the one we went with.
Over Valentine's Day weekend Adam and I had the pleasure of having my entire family come up to Pittsburgh to visit. Since the "entire family" includes the little man, going out to a nice restaurant (such as the Melting Pot) was kind of out of the question. You know, with the hot burners and curious fingers... not really a good combo. So we decided to wait until mini-man went to bed and then had our own little homemade Melting Pot dessert.
Dark Chocolate Amaretto Fondue
From: Original Recipe
1 (12 oz) bag bittersweet chocolate chips (60% cacao), such as Ghiradelli
3-5 tablespoons heavy cream
2 tablespoons amaretto
In a fondue pot, combine ingredients and stir occasionally until melted and smooth.
Serves: 6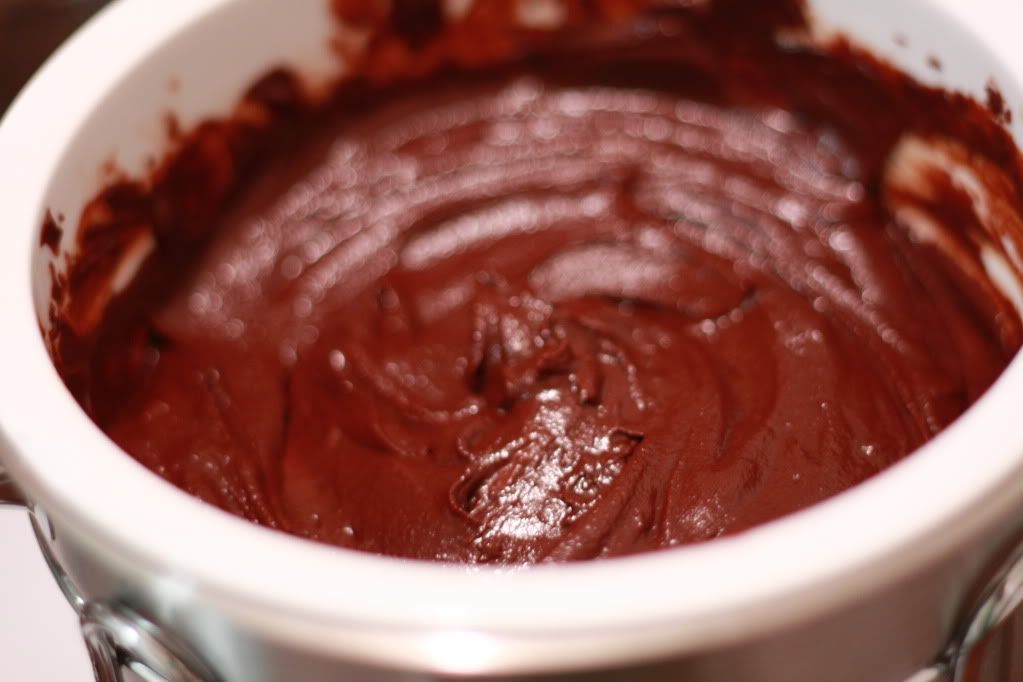 We went with pretty traditional dippers -- strawberries, bananas, brownies, and angel food cake. The fruit was the definite winner.
I think next time I would mix the bittersweet with a little bit of semi-sweet chocolate as it was just a little bit on the dark side. Regardless of how dark it was, the 6 of us polished that little pot of chocolate off in no time.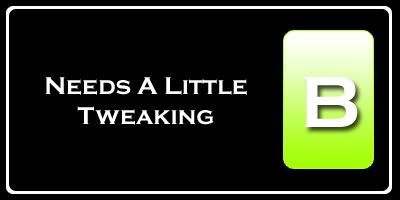 Nutrition Facts
Amount per serving
Calories 344
Calories from fat 176
% Daily Value


Total Fat 19.6g
30%


Saturated Fat 13.5g
68%


Cholesterol 23mg
8%


Sodium 438mg
18%


Total Carbs 33.9g
11%


Dietary Fiber 1.9g
8%


Sugars 33.2g


Protein 4.5g


Vitamin A 4%
Vitamin C 0%


Calcium 11%
Iron 7%