Unlike my
last recipe re-do
, where I wasn't thrilled with the original recipe, the starting recipe this time around is actually really good. This
Garlic Lemon Double-Stuffed Chicken
is a hot mess of gooey cheese and buttery crunchy breadcrumbs. Kind of hard to add or take away anything from that without losing the essence of the dish.
(The original post doesn't have a picture, but I unearthed a few from my hard drive, and now I know why. There's a whole lot of oozing cheese in this picture and it's hard to tell what else is going on.)
After struggling with this dilemma for a long time, a quick look at the nutrition facts made the decision for me. Clocking in at over 900 calories per serving is really quite a bit ridiculous. Especially when we're talking chicken.
What to do? The cheese has to stay -- it's what makes the dish! Instead, I omitted the butter, used reduced-fat cream cheese, and less cheddar -- shredding it instead of using a slice so I felt like there was still the same amount. A 400 calorie reduction later, and we now have a dish that went from a "special indulgence" to acceptable for dinner almost any night.
Cooking spray
1 teaspoon
olive oil
1

jalapeno

, seeds and membranes removed, finely diced
2 cloves

garlic

, minced
2 ounces
cream cheese
2 (4 ounce)
boneless, skinless chicken breasts
4 tablespoons
shredded cheddar cheese
1/2 cup
1% milk
1/2 cup

panko

(japanese-style breadcrumbs)
1/8 teaspoon
smoked paprika
Preheat oven to 350 degrees F. Thoroughly coat a 8x8 baking pan with cooking spray; set aside.

In a small skillet over medium heat, cook the jalapeno for 3 minutes. Add the garlic and cook for an additional 2 minutes. Remove from heat and transfer to a small bowl. Add the cream cheese and mix together until the jalapeno mixture is fully incorporated. Set aside.

Using a sharp knife, slice each chicken breast in half horizontally through the center (butterfly), cutting almost but not completely through. Spread half the cream cheese mixture on the inside of a chicken breast. Sprinkle with 2 tablespoons of cheddar, then fold the unused half of the chicken breast back over, securing with toothpicks. Repeat with remaining chicken breast and cheese.

Pour milk into a shallow bowl. In another small bowl, toss together the panko and paprika. Dip each stuffed breast in milk, then roll gently in breadcrumb mixture, patting lightly to coat. Place breasts in the prepared baking dish. Bake for 25-30 minutes, or until chicken is no longer pink and juices run clear.
Serves:
2
I was a little leery at first dumping a whole jalapeno into the cream cheese for just two chicken breasts, but the cream cheese really mellows it out. It remains spicy, but definitely not overpoweringly so. I also really like that subtle hint of smokiness from just that little touch of smoked paprika -- it gives the chicken that extra little nuance of flavor.
Adam and I both gave this two thumbs up, and I really wished I had made more that just two chicken breasts so we could have leftovers the next day.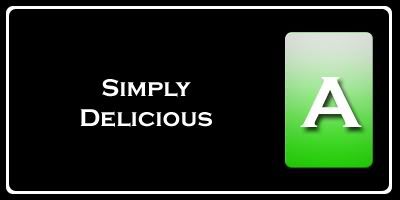 Nutrition Facts
Serving Size 257g
Amount per serving
Calories

505

Calories from fat 214
% Daily Value
Total Fat

23.8g

37%
Saturated Fat

10.4g

52%
Cholesterol

139mg

46%
Sodium 532mg
22%
Total Carbs

24.1g

8%
Dietary Fiber

1.5g

6%
Sugars 5.2
Protein

45.3

Vitamin A 15%
Vitamin C 7%
Calcium 27%
Iron 16%