Every once in a while I get tired of flipping through my cookbooks and tried and true recipes... nothing sounds good. That's when I go to one of my handy-dandy websites, such as:
myrecipes
,
allrecipes
, or
epicurious
. (Epicurious being a mixture of Bon Appetit and Gourmet recipes, and myrecipes being a mixture of Cooking Light, Southern Living, and a few other magazines.)
On this particular occasion, I decided to scout out what was new and delicious over at
allrecipes.com
. It's actually a pretty easy site to navigate to what exactly you're looking for. I just had to click "quick and easy" and "chicken" and then bam! I'm looking at a recipe for chicken in a basil cream sauce that's rated 4.5 stars. And 279 people can't be that off the mark, right? So I decided to give it a try.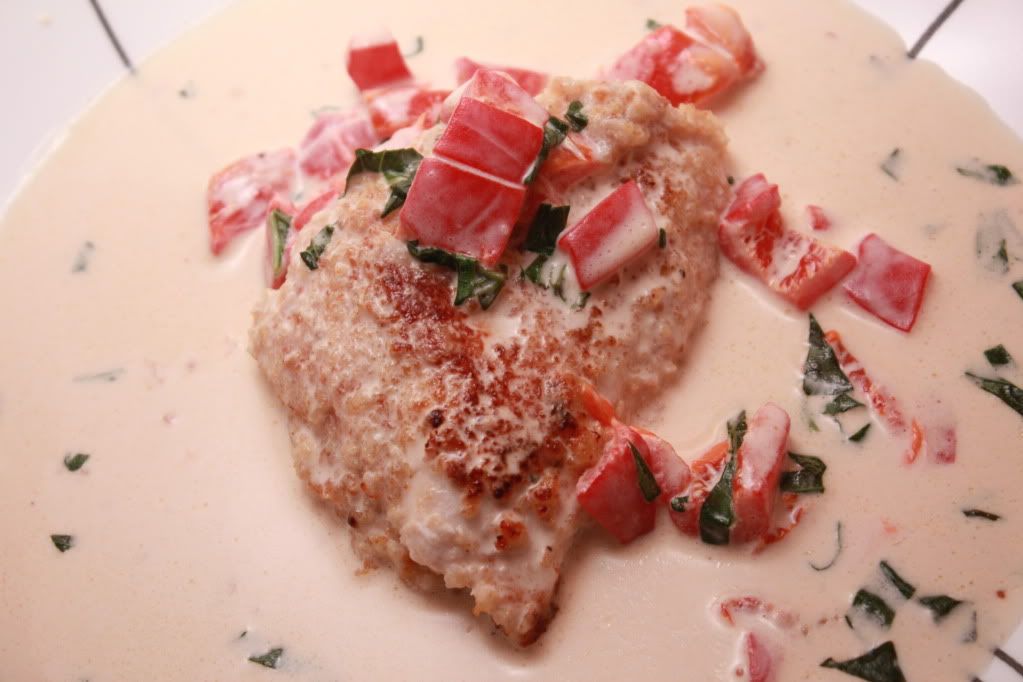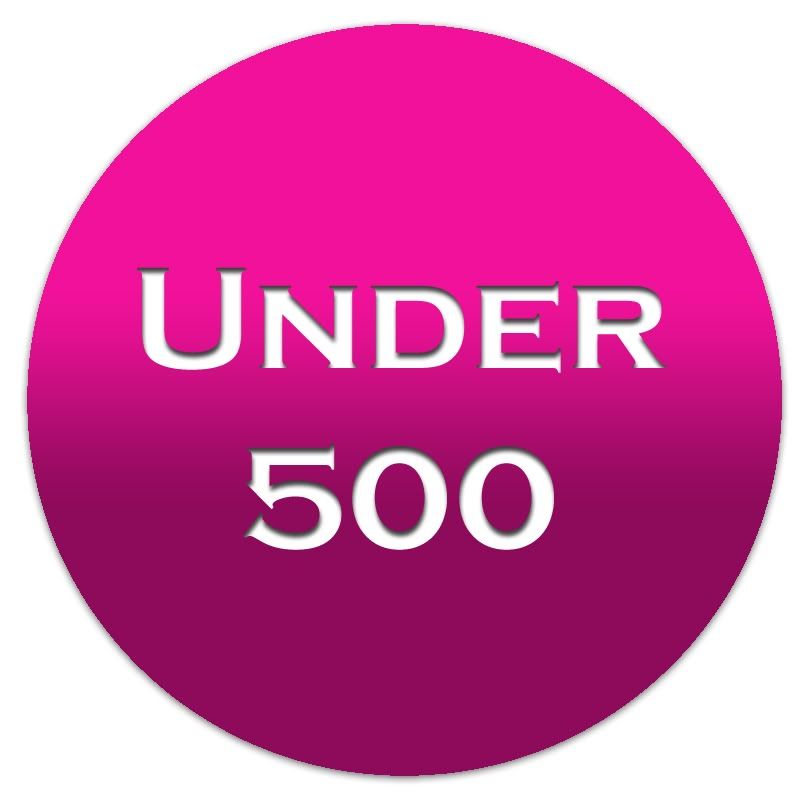 1/4 cup milk
1/4 cup dried bread crumbs
4 skinless, boneless chicken breasts
3 tablespoons butter
1/2 cup chicken broth
1 cup heavy whipping cream
1 (4 ounce) jar sliced pimento peppers, drained
1/2 cup grated Parmesan cheese
1/4 cup chopped fresh basil
1/8 teaspoon ground black pepper
Place milk and bread crumbs in separate, shallow bowls. In skillet, heat butter or margarine to medium heat. Dip chicken in milk, then coat with crumbs. Cook in butter or margarine, on both sides, until juices run clear (about 10 minutes). Remove and keep warm.
Add broth to skillet. Bring to a boil over medium heat, and stir to loosen browned bits from pan. Stir in cream and pimentos; boil and stir for 1 minute. Reduce heat.
Add Parmesan cheese, basil and pepper. Stir sauce and cook until heated through. Pour mixture over chicken and serve!
This was actually the first time I used pimentos in my cooking (not the first time I've had them though) and I was surprised at what I pulled out of the jar. I was expecting it to already be chopped/diced and ready to go... but instead I found myself with pretty much a whole red bell pepper. Interesting.
Anyways. It definitely fit the bill as quick and easy, and I was right -- 279 people weren't off the mark. It was pretty delicious.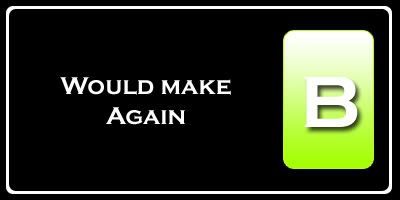 Nutrition Facts
Amount per serving
Calories 394
Calories from fat 241
% Daily Value


Total Fat 26.8g
41%


Saturated Fat 15.4g
77%


Cholesterol 142mg
0%


Sodium 598mg
25%


Total Carbs 8.8g
3%


Dietary Fiber 0.9g
4%


Sugars 2.6g


Protein 31.2g


Vitamin A 35%
Vitamin C 61%


Calcium 20%
Iron 4%