I don't know, I think it's just me, but food with a weird name always lures me in, tempting me to try it. I mean,
Almond-Stuffed Chicken
, no surprise there.
Parmesan Crusted Chicken with Onion and Chive Sauce
? I think I can figure out what's in that. But
Gougeres
? I can't even pronounce it, let's put it on the menu for Thanksgiving!
Pollo la Uva Blanco con Cilantro
? The title isn't even in English, sure, why not?
Beef Wellington
? Sounds fancy, let's try it out on company.
So no surprise when the word Spanakopita caught my eye. Over the course of the past year and a half, I had ran across the word a few times, so I was familiar with what the dish actually was. I had tried a
similar dish
a while back, and though Adam and I were not wowed by it, it enabled me to be familiar with phyllo and the wrapping technique to pull off this dish.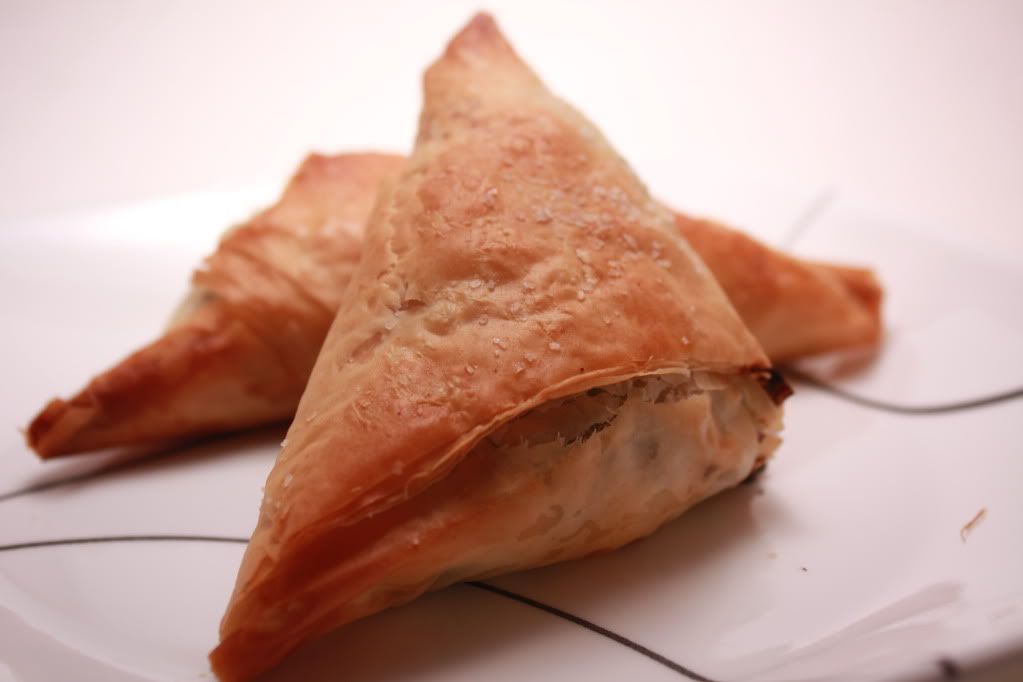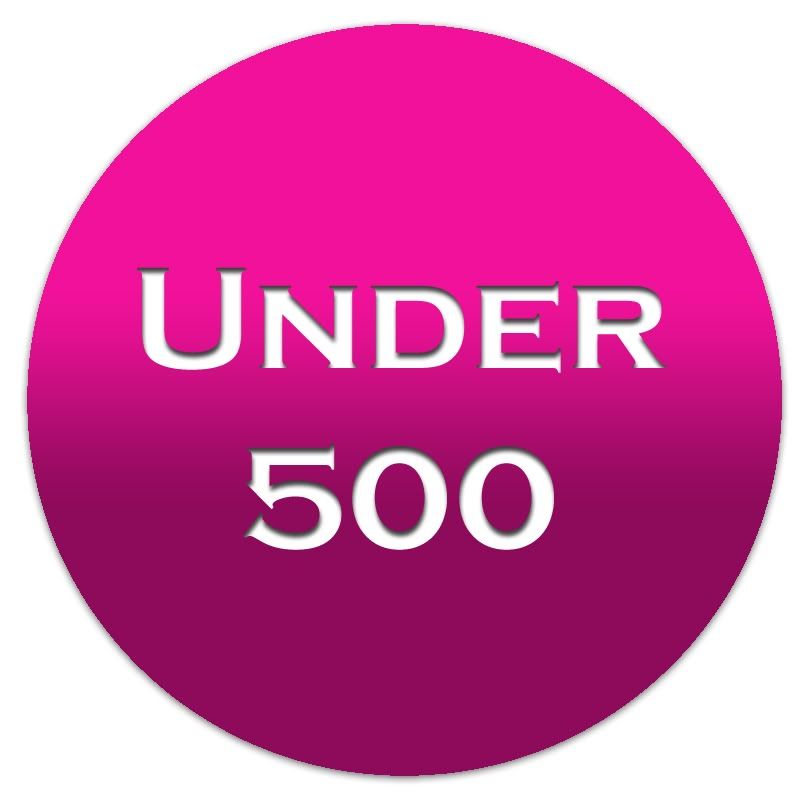 Dinner Spanakopitas
From: Ina Garten's Barefoot Contessa: Back to Basics
Via:
Annie's Eats
2 tablespoons olive oil
1/2 cup chopped yellow onion
2 green onions, white and green parts, chopped
1 (10-ounce) package frozen chopped spinach, thawed and drained
2 eggs, lightly beaten
2 tablespoons freshly grated Parmesan cheese
Plain dry bread crumbs
1/4 teaspoon grated nutmeg
1 teaspoon kosher salt
1/2 teaspoon ground black pepper
1 cup small-crumbled feta cheese
2 tablespoons toasted pine nuts, chopped
12 sheets frozen phyllo dough, defrosted
6 tablespoons unsalted butter, melted
Preheat the oven to 375 degrees F.
Heat the olive oil in a medium sauté pan, add the onion, and cook for 5 minutes over medium-low heat. Add the green onions and cook for another 2 minutes until they are wilted but still green. Meanwhile, add the thawed and drained spinach to a large mixing bowl. When the onions are done, add them to the bowl. Mix in the eggs, Parmesan cheese, 1 1/2 tablespoons bread crumbs, nutmeg, salt and pepper. Gently fold in the feta and the pine nuts.
Place one sheet of phyllo dough flat on a work surface. Brush the dough lightly with butter. Working quickly, place another sheet of phyllo on top of the first, and brush it lightly with butter. Continue this process until you have a stack of 4 sheets of phyllo. Cut the stack of phyllo in half lengthwise (I found a pizza cutter useful for this step). Place 1/3 cup of the spinach filling on the shorter end and roll the phyllo up diagonally as if folding a flag. Then fold the triangle of phyllo over straight and then diagonally again. Continue folding the first diagonally and then straight until you reach the end of the sheet. The filling should be totally enclosed. Continue assembling phyllo layers and folding the filling until all of the filling is used. Place on a sheet pan, seam sides down. Brush the tops with melted butter, sprinkle with flaked salt (such as kosher) and bake for 30-35 minutes, until the phyllo is browned and crisp. Serve hot.
Serves: 6
Look at all that flakiness
All in all, these guys came together relatively quick and painless. Or as much as anything can be quick and painless when working with phyllo. I'm pretty sure it only took me about 30-40 minutes (or however long it takes Adam to get home from softball) to make these. So not to bad for a somewhat labor intensive meal.
I really liked these. Adam thought they were just alright. Apparently, his list of things he doesn't like has now grown to include: bell peppers and feta cheese. (Such a long list, I don't know how I'm going to handle it.) He about freaked out when I told him there was feta in these. But he was a trooper and tried them anyway. And thought they were good "probably because the feta isn't very strong tasting". So, I'd recommend them -- although go on the light side with sprinkling on the salt at the end, or you'll get super salty spanakopitas with the feta and all.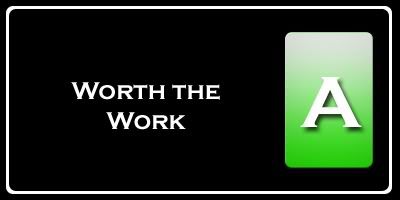 Now on to tzatziki, and baba ghanoush, and...
Nutrition Facts
Amount per serving
Calories 336
Calories from fat 240
% Daily Value


Total Fat 26.7g
41%


Saturated Fat 12.9g
64%


Trans Fat 0.0g


Cholesterol 116mg
39%


Sodium 937mg
39%


Total Carbs 15.9g
5%


Dietary Fiber 1.9g
8%


Sugars 2.2g


Protein 9.7g


Vitamin A 100%
Vitamin C 25%


Calcium 21%
Iron 15%