I've never really been a huge fan of green or red bell peppers, but stuffed peppers have always intrigued me. (And come to find out, Adam isn't really a fan of them either. Who knew?) So the concept of stuffed peppers kind of went by the wayside until I ran across a different version in Cooking Light's
fresh food fast
. This version uses poblano peppers (chile peppers) instead of the traditional bell peppers.
This is one of those ridiculously fast and easy meals to make. I'm pretty sure I made these in under 10 minutes. Yes, it does involve cooking by microwave, but I don't think these guys suffer too awful much from it. They definitely make a great meal on those nights when you don't get home until super late and won't feel at all like cooking.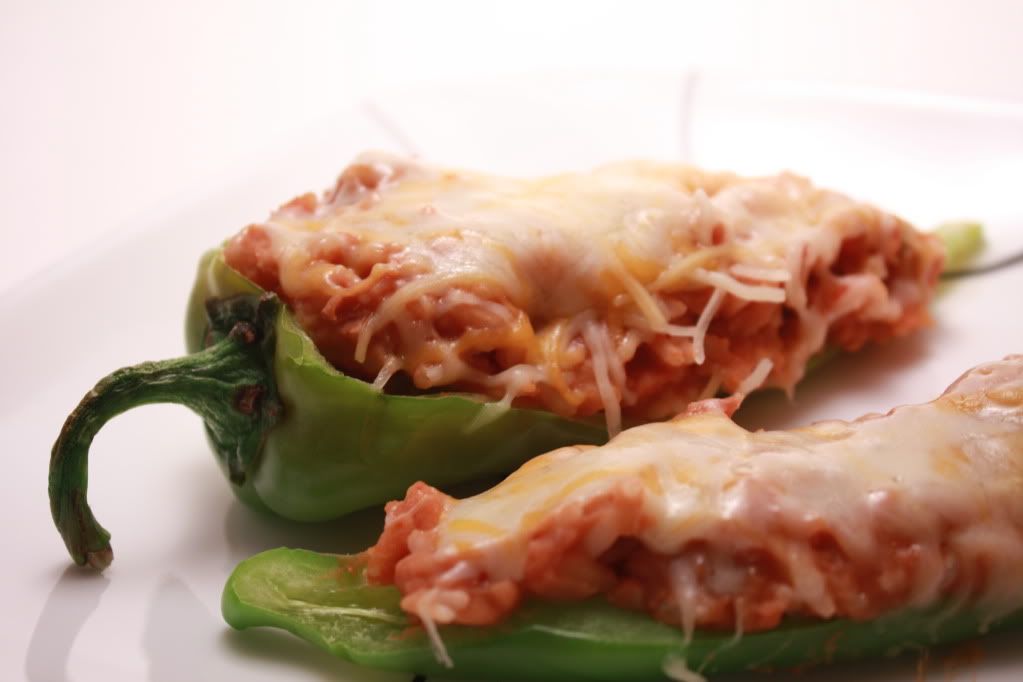 4 medium poblano chiles, halved and seeded (
WEAR GLOVES!!!
)
1 (16-ounce) can refried beans
1 (8.8-ounce) pouch microwaveable cooked long-grain rice (such as Uncle Ben's Original Ready Rice)
1/2 cup picante sauce
1 cup (4 ounces) preshredded 4-cheese Mexican blend cheese
Chopped fresh cilantro (optional)
Place chile halves, cut sides up, on a round microwave-safe plate. Cover with wax paper; microwave at HIGH 3 minutes.
While chiles cook, combine beans, rice, and picante sauce in a medium bowl, stirring well. Spoon bean mixture evenly into chile halves. Cover with wax paper; microwave at HIGH 2 minutes. Uncover chiles, sprinkle each half with 2 tablespoons cheese, and microwave at HIGH 1 to 2 minutes or until cheese melts. Sprinkle evenly with cilantro, if desired.
Serves: 4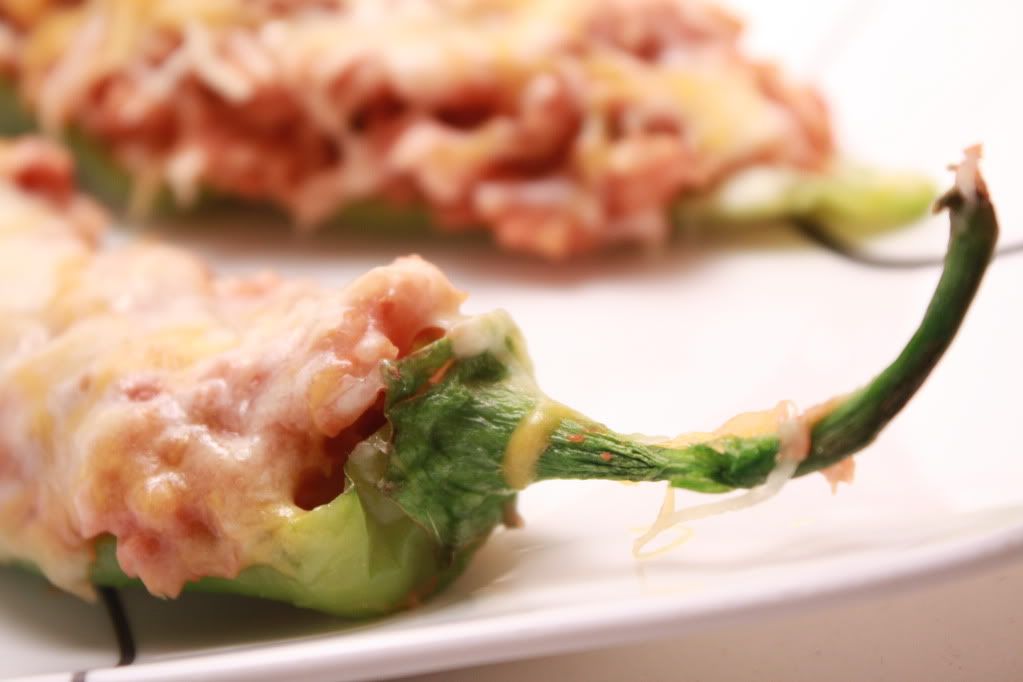 Okay, so let's get some things straight. You MUST wear gloves when cutting up and seeding the polbanos. Not that anyone here didn't do that. And then proceed to touch their eyes. Multiple times. I mean, who forgets about a thing like that? Seriously.
Now that we have that disclaimer out of the way. It's definitely worth a pair of gloves to make these guys. Especially on nights after you've been on your feet all day, or you get home super late from a soccer game. It's a nice change from hitting up Taco Bell on the drive home.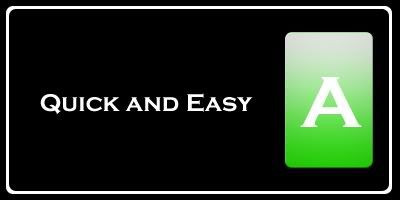 Nutrition Facts
Amount per serving
Calories 632
Calories from fat 124
% Daily Value


Total Fat 13.7g
21%


Saturated Fat 6.5g
33%


Trans Fat 0.0g


Cholesterol 39mg
13%


Sodium 864mg
36%


Total Carbs 109.9g
37%


Dietary Fiber 23.2g
93%


Sugars 25.8g


Protein 23.1g


Vitamin A 304%
Vitamin C 45%


Calcium 28%
Iron 45%