Every once in a while I crave kiddie food. You know, the mini-corn dogs, kool-aid, gushers, Lucky Charms, and
chicken nuggets
. I have long since passed on the mash of random chicken bits found in McDonald's nuggets (I can't even remember the last time I ate at that palce, yuck), but Chick-Fil-A and Wendy's still get my vote. Our
last go at making chicken nuggets
turned out pretty good, but I hated cleaning up the oil mess left behind. So when I saw this recipe for "oven-fried" nuggets, it caught my attention. And made with honey... bonus!
1/2 cup honey
2 tablespoons balsamic vinegar
1 1/2 cups dried bread crumbs, preferrably panko
Olive Oil cooking spray
1 pkg/1 pound fresh boneless, skinless chicken breast, cut into bite sized pieces.
Preheat oven to 375°F. Line a baking sheet with foil. Spray foil-lined baking pan large enough to hold all chicken pieces in one layer.
In shallow bowl, whisk together honey and vinegar. Set aside.
Place bread crumbs in a small saute pan and toast lightly over low heat for about 3-4 minutes until lightly golden brown. Pour bread crumbs a little at a time into separated bowl. Roll chicken pieces in honey mixture, then in bread crumbs; place in pan. Bake for 30 minutes, or until cooked thoroughly.
Serves: 4
Overall, I would say they were okay. I think the outside flavoring was good, you could definitely taste the honey, but 30 minutes in the oven was just way too long. (And Adam was making these, so everything was done exactly as the recipe stated.) They turned out pretty dry and chewy.
I think that if you made the chick-fil-a nuggets, and then rolled them in the honey breadcrumb mixture and baked them for a little less time, you'd really be on to something good...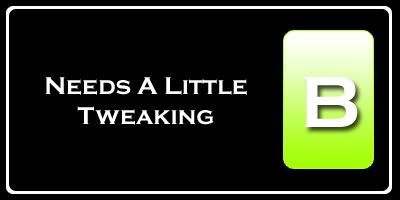 Nutrition Facts
Amount per serving
Calories 478
Calories from fat 56
% Daily Value


Total Fat 6.2g
10%


Saturated Fat 1.6g
8%


Trans Fat 0.0g


Cholesterol 96mg
32%


Sodium 382mg
16%


Total Carbs 64.1g
21%


Dietary Fiber 1.9g
8%


Sugars 37.3g


Protein 40.7g


Vitamin A 0%
Vitamin C 0%


Calcium 9%
Iron 19%