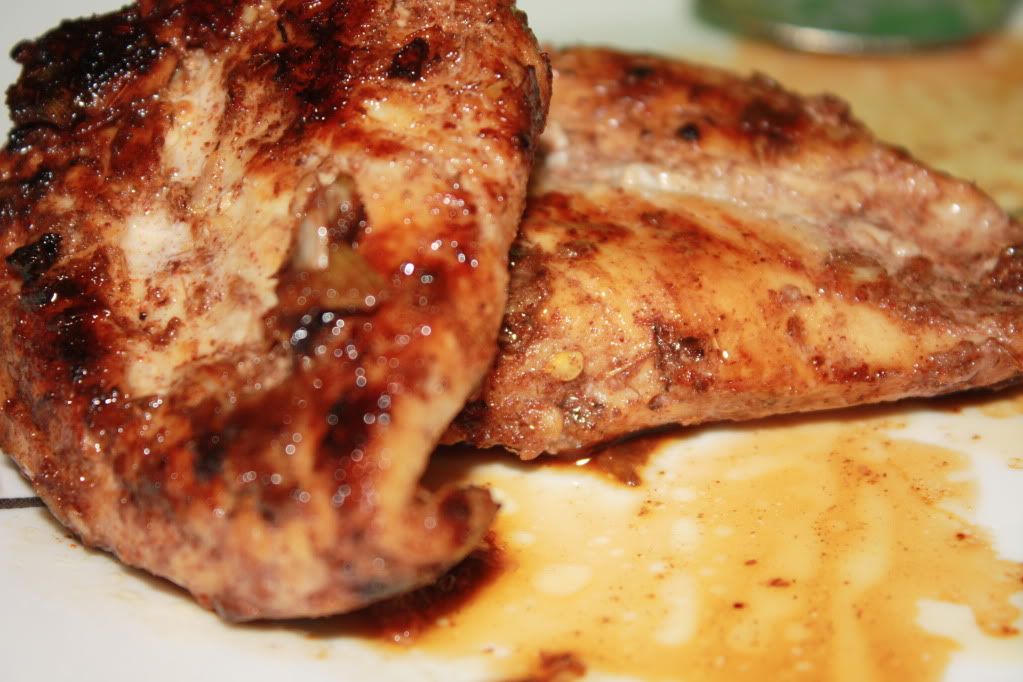 I discovered this gem of a recipe on the same search that found me the Chicken in Basil Cream recipe (albeit on a different site). I figured I'd switch it up (as much as you can with chicken anyways) and go for the marinade vs. cream sauce. And the switch in flavors was a nice change, too.
Sorry for the horrible pictures, by the way. We were so busy enjoying these that I almost forgot to snap a picture. I forgot what a difference a flash makes vs. my lightbox!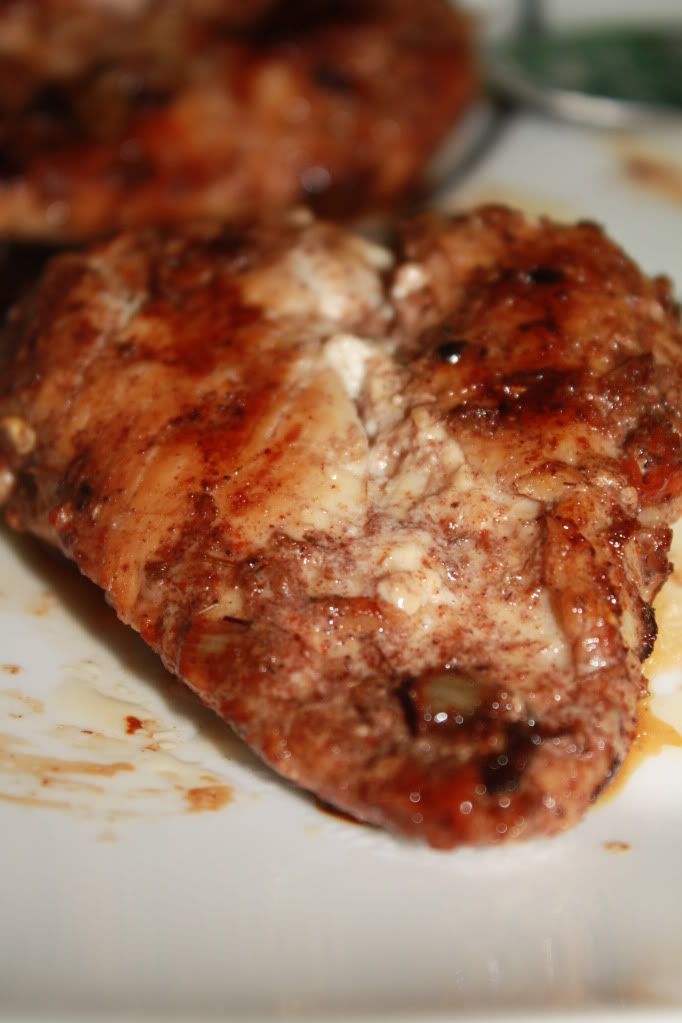 Jamaican Jerk Chicken
From: Online Source
1/3 cup olive oil
3 tablespoons distilled white vinegar
1 1/2 tablespoons lime juice
1 tablespoon white sugar
1 teaspoon dried thyme leaves
3/4 teaspoon ground allspice
1/2 teaspoon cinnamon
1/2 teaspoon salt
1/3 teaspoon ground cayenne pepper
1 habanero pepper
1/4 cup minced green onions with tops
2 cloves garlic, minced
4 skinless, boneless chicken breast halves
In a large dish, mix the olive oil, vinegar, lime juice, sugar, thyme, allspice, cinnamon, salt, and cayenne pepper. Stir in the scotch bonnet pepper, green onions, and garlic. Pierce chicken on all sides with a fork, and place in the dish (or ziploc bag). Cover, and marinate up to 24 hours in the refrigerator, turning occasionally.
Preheat the grill for high heat.
Lightly oil grill grate. Discard marinade, and grill chicken 8 minutes on each side, or until juices run clear.
Serves: 4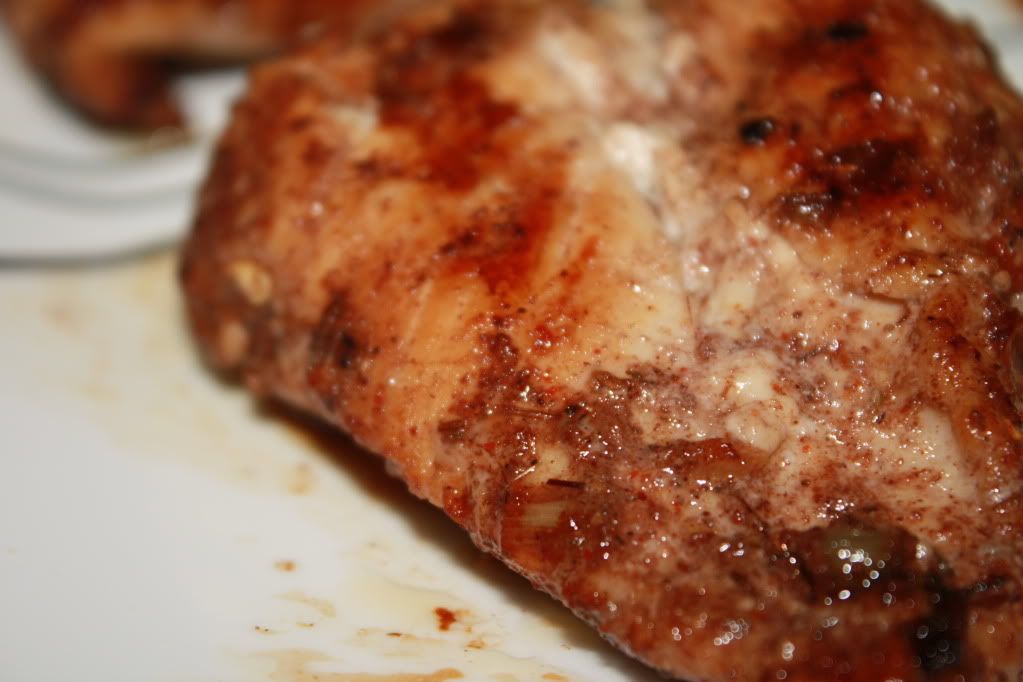 The only regret I have about this recipe is having our grill tucked away in our apartment's storage. (Stupid rules say we can't have a charcoal-type grill on our balcony, even if it's never been used.) While these were still delicious cooked stovetop, they would have been awesome on the grill.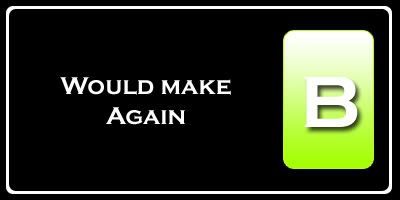 Nutrition Facts
Amount per serving
Calories 298
Calories from fat 186
% Daily Value


Total Fat 20.7g
32%


Saturated Fat 3.0g
15%


Trans Fat 0.0g


Cholesterol 66mg
22%


Sodium 477mg
20%


Total Carbs 6.4g
2%


Dietary Fiber 0.7g
3%


Sugars 4.1g


Protein 23.8g


Vitamin A 5%
Vitamin C 33%


Calcium 2%
Iron 4%