I hate, absolutely hate, missing a flight. For any reason. Friday afternoon found me on I-95 on my way to BWI to catch a 2:15 flight for St. Louis. Well, I wasn't just on 95, I was slowly, barely, creeping along. 1:20 rolls by, then 1:30. I call Marion -- what's going on? I still have 10 miles to go and I'm not moving. 1:40 passes. Finally I get a call back: there's been an accident around mile 38, and I'm at 36.
I call Southwest and tell them what's going on, and praise the Lord it's not a problem and I just have to go to the gate for the next St. Louis flight and they'll switch my ticket. (I just have to say I absolutely heart Southwest. My fav airline by far.) I ended up getting to the airport just before 2, but I realized there was no way I could park, get through security and get to my gate before 2:10, so I just took my time and hopped on the next flight.
Anyway, because of this, I wandered into the tiny little news/snack shop in my terminal (now that I had another 2 hours to kill). While perusing the magazines, I came across
bon appétit
. I had seen it before, but as I had never heard anything about it, I would always get a
Cooking Light
instead. Well, now that I already had a CL in my possession, I decided to get this one as well.
I was pleasantly surprised. I was definitely a little bummed that it didn't have recipes to go with certain articles, but there were plenty other ones they did have though. First time through, their recipe for Orzo with garbanzo beans, goat cheese, and oregano caught my eye. I'm pretty sure it was supposed to be a side dish (to go with the tomato, red onion, and basil bruschetta), but I decided to make it into a entree instead. (Just add a little chicken and call it good.)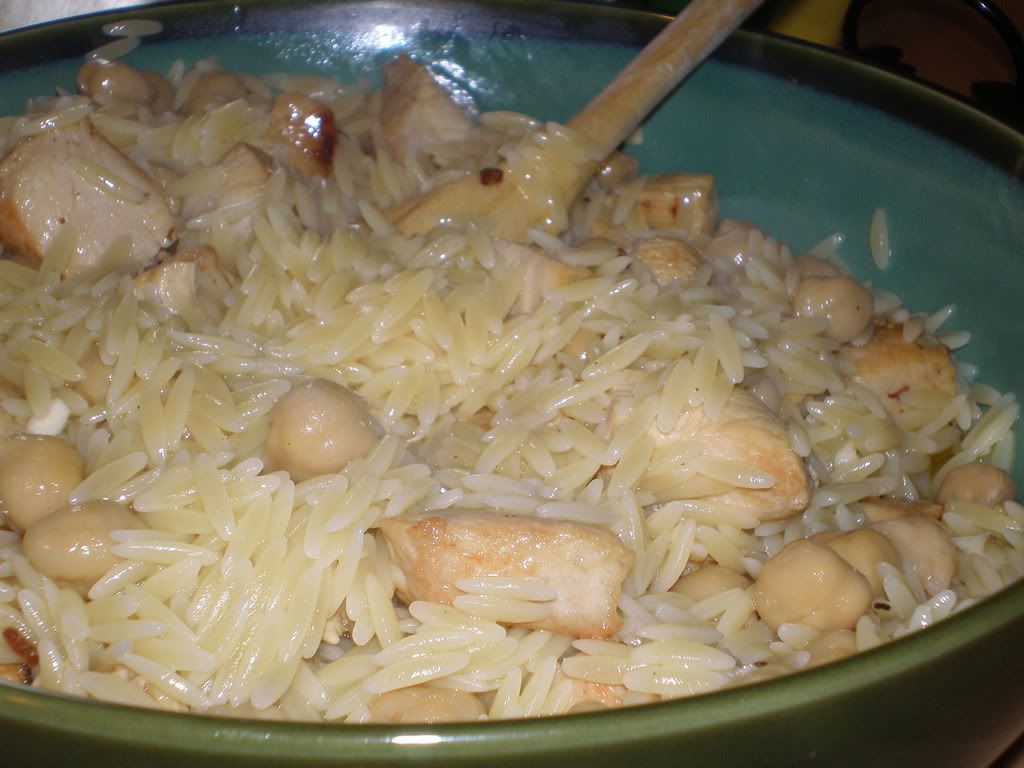 In the end, I guess missing my first flight wasn't the end of the world -- although I was in a hurry to start celebrating my bachelorette party weekend. I did get a pretty good mag out of the deal that already has a few recipes lined up for me to try.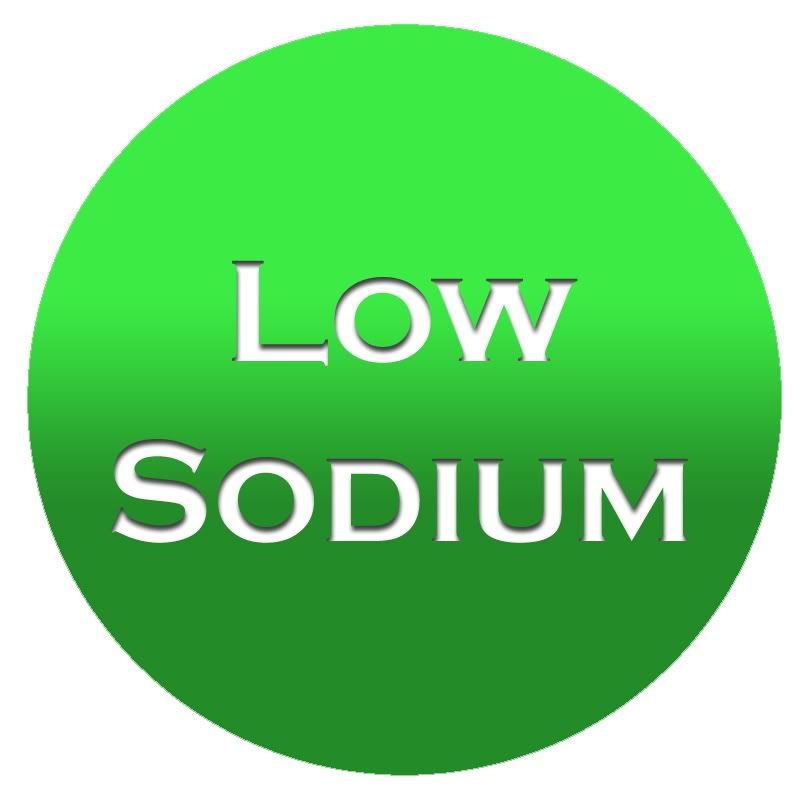 Orzo with Garbanzo Beans, Goat Cheese, and Oregano
1 1/2 c. orzo (about 9 ounces)
1/4 c. olive oil
3 tablespoons fresh lemon juice
1 garlic clove, minced
1 15- to 15.5-ounce can garbanzo beans, rinsed, drained
2 tablespoons chopped fresh oregano
1 5-ounce log soft fresh goat cheese, crumbled
2 chicken breasts, cubed, cooked (seasoned with oregano, salt, pepper, and lemon juice)
Cook orzo in large saucepan of boiling salted water until just tender, stirring occasionally. Drain orzo.
Whisk olive oil, fresh lemon juice, and minced garlic to blend in large serving bowl. Add drained garbanzo beans, cooked orzo, and chopped fresh oregano; toss salad to coat. Season salad to taste with salt and pepper. Gently stir in crumbled goat cheese. Serve orzo salad warm or at room temperature.


I definitely forgot to season the salad at first (but caught it before we started). And then realized when we were almost done that it seemed to be missing something else. Oh yeah, the goat cheese. The goat cheese definitely changes the whole dish and cuts the lemon very nicely.
I would probably make this again, just not for Jen, as we realized that she doesn't really care for goat cheese.
Nutrition Facts
Amount per serving
Calories 1024
Calories from fat 343
% Daily Value


Total Fat 38.1g
59%


Saturated Fat 12.5g
62%


Trans Fat 0.0g


Cholesterol 88mg
29%


Sodium 198mg
8%


Total Carbs 115.8g
39%


Dietary Fiber 19.5g
78%


Sugars 12.5g


Protein 56.0g


Vitamin A 18%
Vitamin C 18%


Calcium 48%
Iron 50%