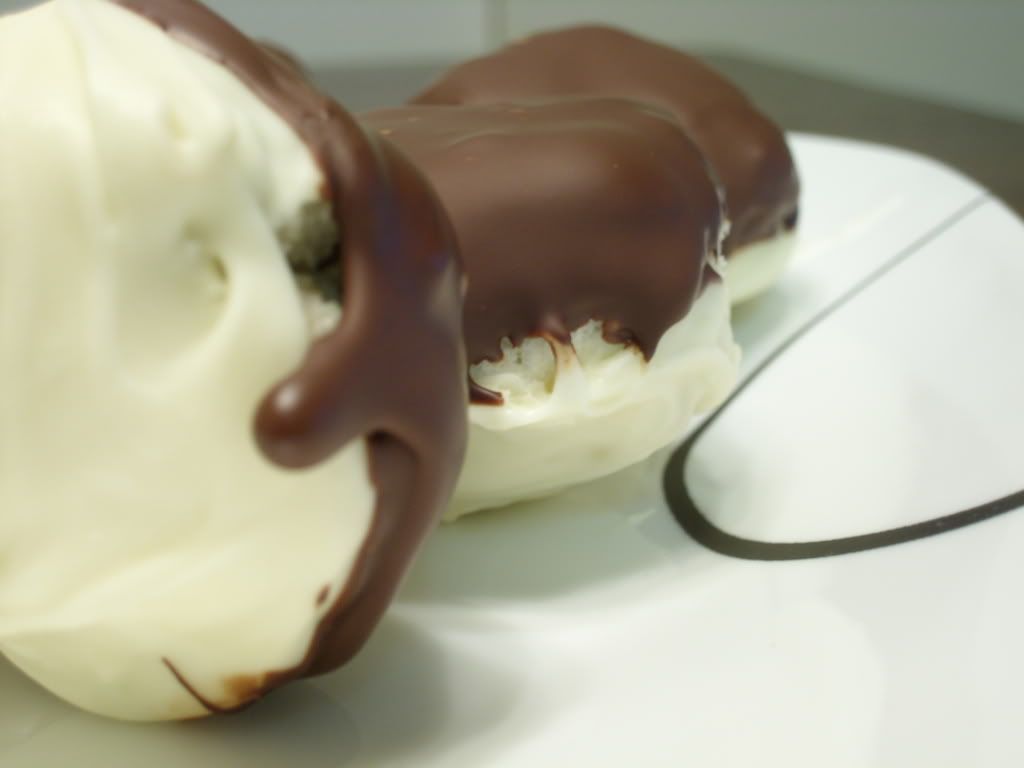 Yes, I do realize that Adam's birthday was five days ago, but I honestly haven't had a chance yet to post this.
A couple weeks ago, I saw a post about this amazing dessert called "
Cake Balls
." It had all kind of great reviews, 245 of them to be exact with a 4.5 star rating. So I figured they couldn't be all that bad. Of course I wanted to make them right away, but I really didn't have the time or a good reason, so the recipe sat for a while, beggine me to try it.
Well, lo and behold, Adam turned 23 last Sunday. My perfect excuse. I already had given in to making him spaghetti for his birthday, I wanted to try something a little bit different for the dessert.
As I led him down the cake mix aisle and said, "What kind of cake would you like?" his face lit up and he got this goofy little kid grin on his face.
"Funfetti. Oh definitely funfetti."
So Funfetti cake balls with vanilla icing it was. And since I couldn't decide which would taster better with it, white chocolate or dark, I just decided to do both.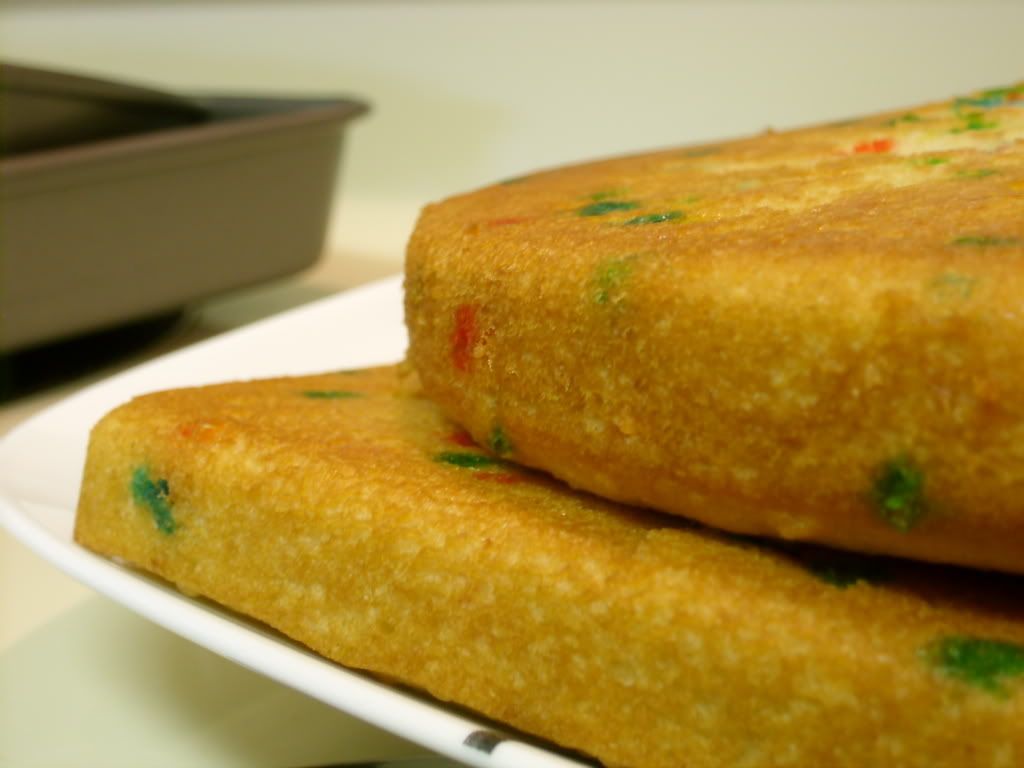 The recipe is actually fairly simple, and super versatile. Here's my version:
Cake Balls
1 package funfetti cake mix
3/4 container whipped vanilla frosting
1 (12 oz.) bag white chocolate chips
1 (12 oz.) bag dark chocolate chips
Prepare the cake mix according to package directions using any of the recommended pan sizes. When cake is done, allow to cool, then crumble into a large bowl, and stir in the frosting until well blended.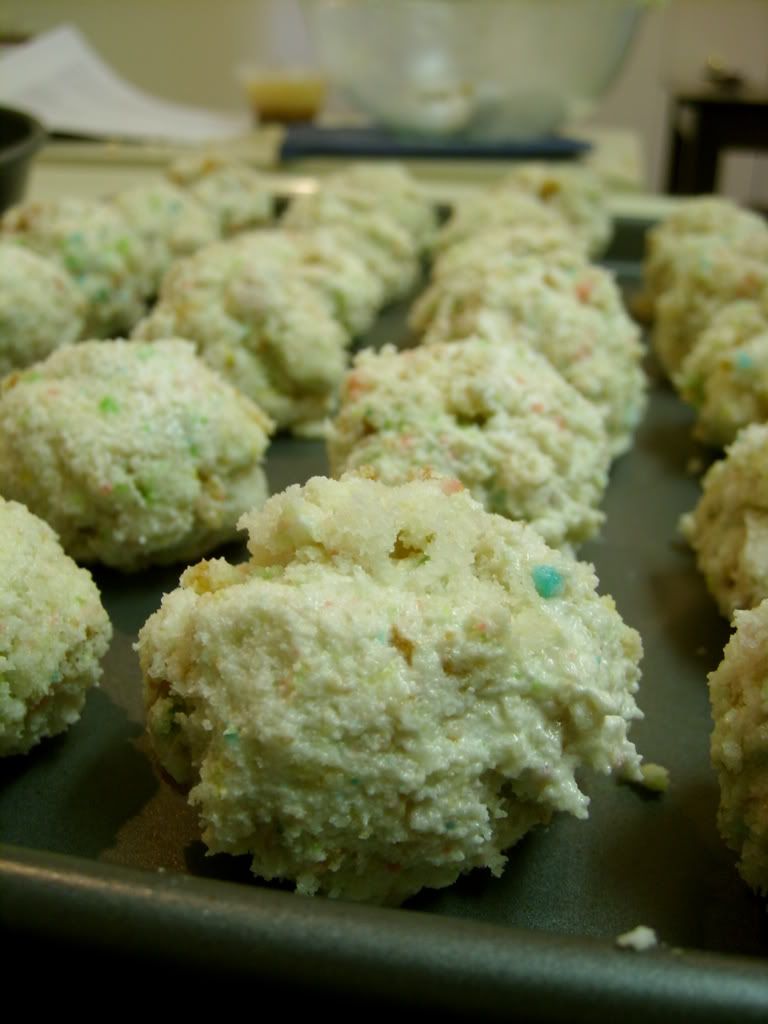 Use a melon baller or small scoop to form balls of the chocolate cake mixture. Place balls on cookie sheet, then in freezer for at least 3 hours.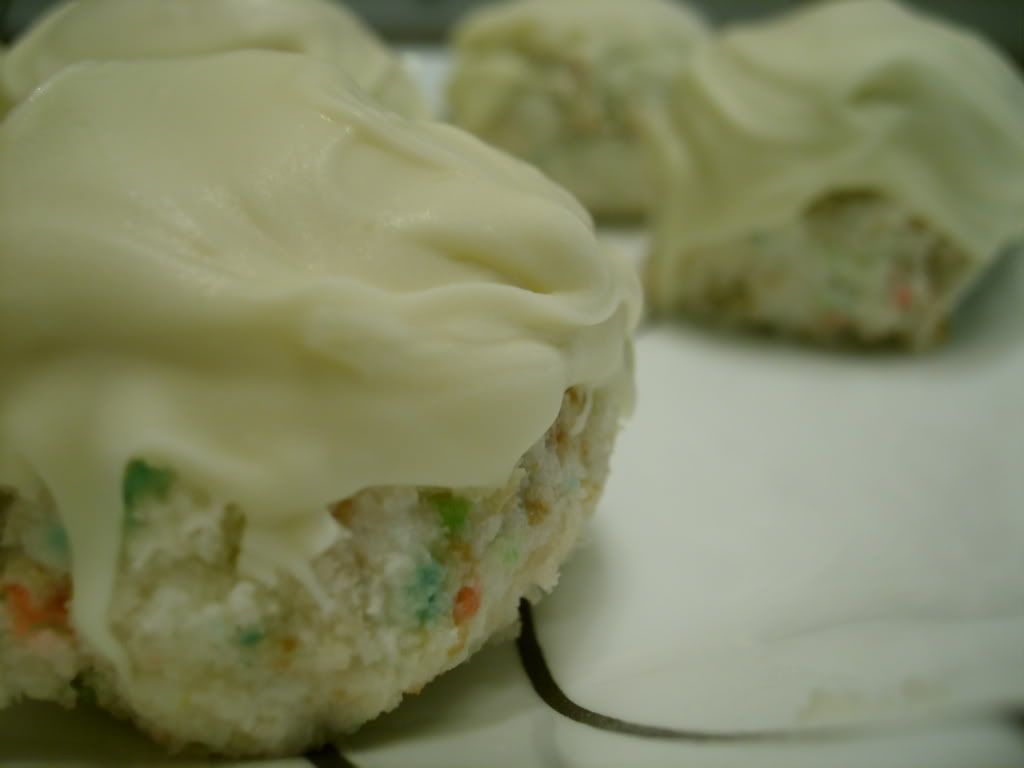 Melt white chocolate chips in a glass bowl in the microwave, or in a metal bowl over a pan of simmering water, stirring occasionally until smooth. Dip half of each ball in the chocolate, place ball back on tray. Once all balls are half coated, place in fridge for about 5 minutes to set the chocolate.
Repeat with the dark chocolate.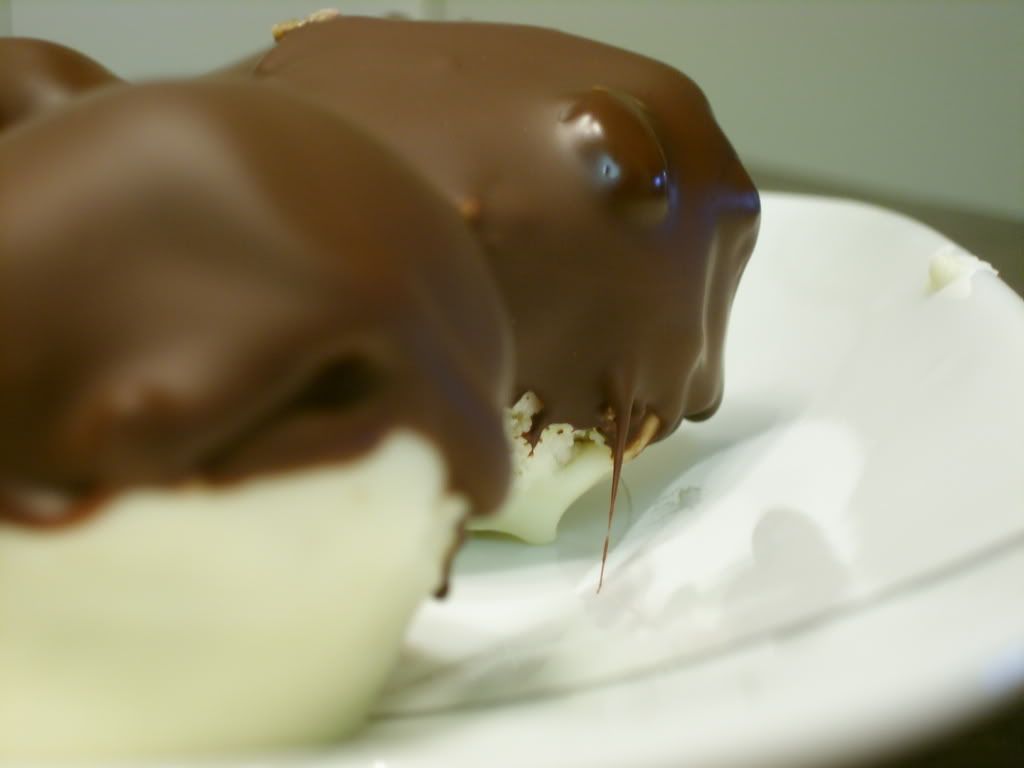 Eat and enjoy!
Makes: 36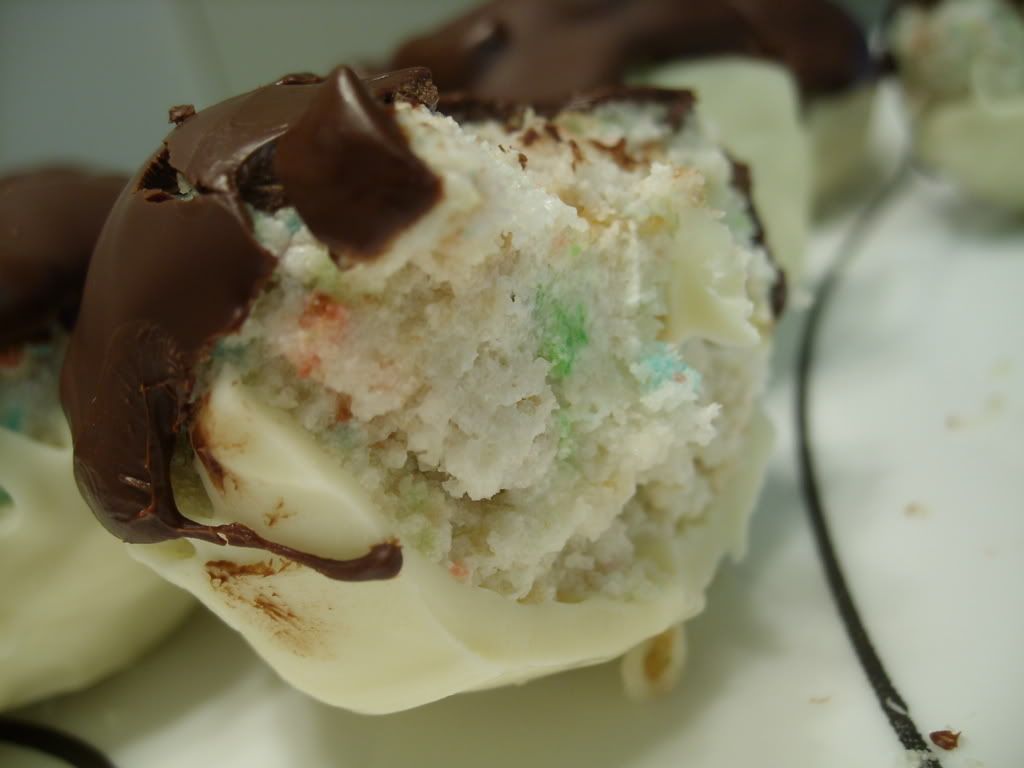 I have to admit. These were pretty amazing. Based on some of the reviews, I froze the balls and also used less frosting than the original recipe called for.
I ended up making these last night as well with red velvet cake, cream cheese frosting, and almond bark coating. Definitely just as good, and so much easier to eat than cake (which may or may not be a good thing....)!
Nutrition Facts
Amount per serving
Calories 191
Calories from fat 78
% Daily Value


Total Fat 8.7g
13%


Saturated Fat 4.1g
20%


Trans Fat 0.0g


Cholesterol 2mg
1%


Sodium 115mg
5%


Total Carbs 27.9g
9%


Sugars 22.6g


Protein 1.9g


Vitamin A 0%
Vitamin C 0%


Calcium 5%
Iron 3%