As stated before, I am very sorry that this blog seems to have been neglected over the past couple weeks. Not without good reason, however. This past Sunday I packed up my entire D.C. existence and made my way up to Pittsburgh.
Very sad. Especially having to leave little Michael behind. Who, by the way, happened to turn a whole month old today! Although I am excited, now that I found out my sister and Marion are coming home next week -- the same time I'll be getting there. Yay!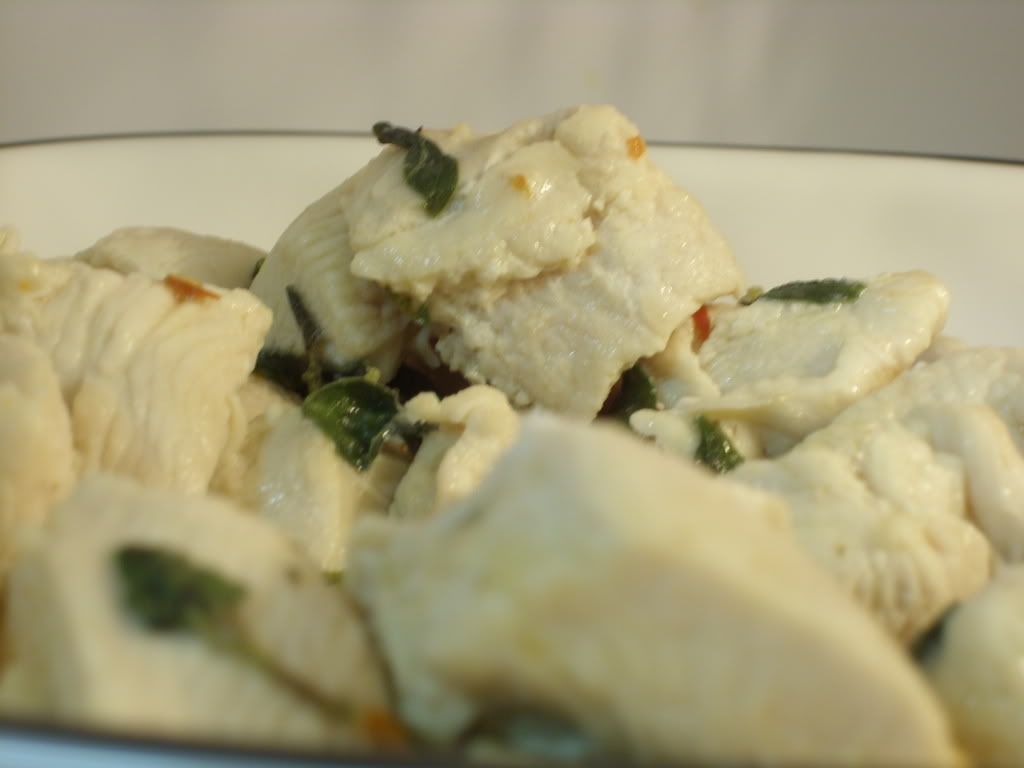 As you may notice, there are quite a few more pictures in today's post than usual. I actually had the time for once to pick and choose my shots, and Adam even help me set one or two up. It's amazing what happens when I'm not rushing around trying to get things on the table all at the same time and all in a hurry.
So now that I am up in Pittsburgh for a few days, I figured it would be a good time to try out a couple new recipes -- especially since I have a garbage disposal (a.k.a. Adam) to eat them. I was super pressed for time, between working, Marion's graduation, and packing this past weekend, so I had to give the good ol' cooking magazine a quick flip to see what all I had starred in them.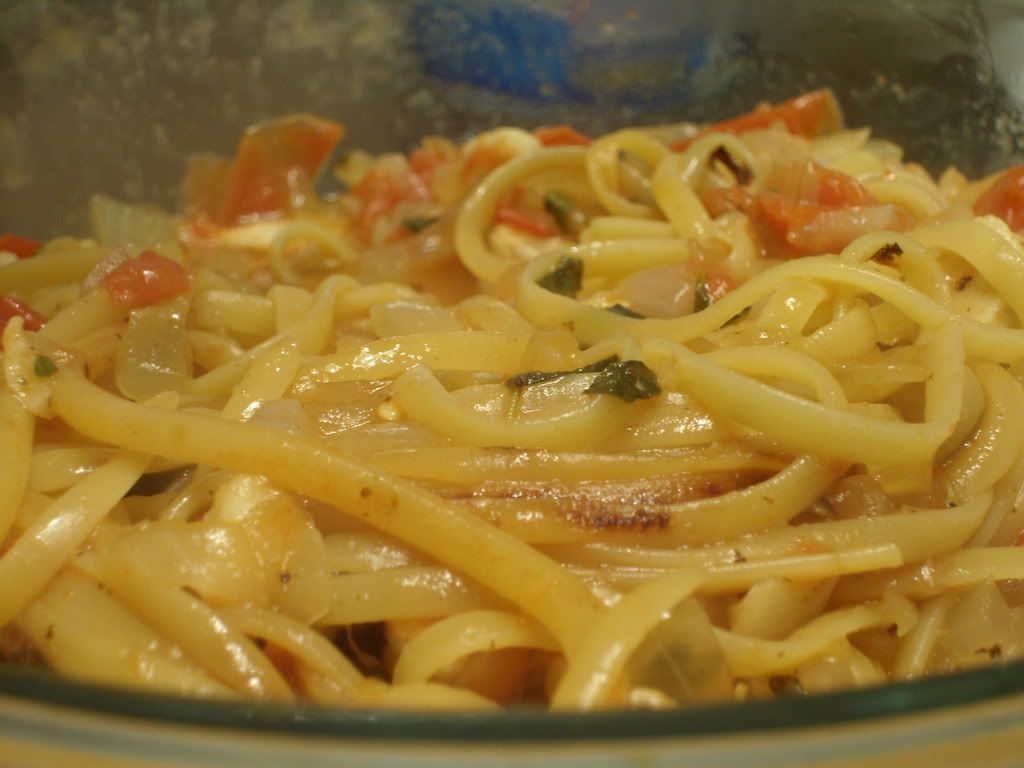 I don't really know what caught my eye about this recipe as I flipped through this month's issue of
Bon Appetit
. I mean, it's originally made with clams, of all things. And I hate seafood.
Maybe it was that the entire background of the page was a close up of pasta and tomatoes, all looking scrumptious, despite the nasty protein nestled within. I'm not really sure. Either way, I skimmed through the ingredients, and everything looked really good, minus the clams. But, chicken... clams... what's the difference? I was going to make it anyway.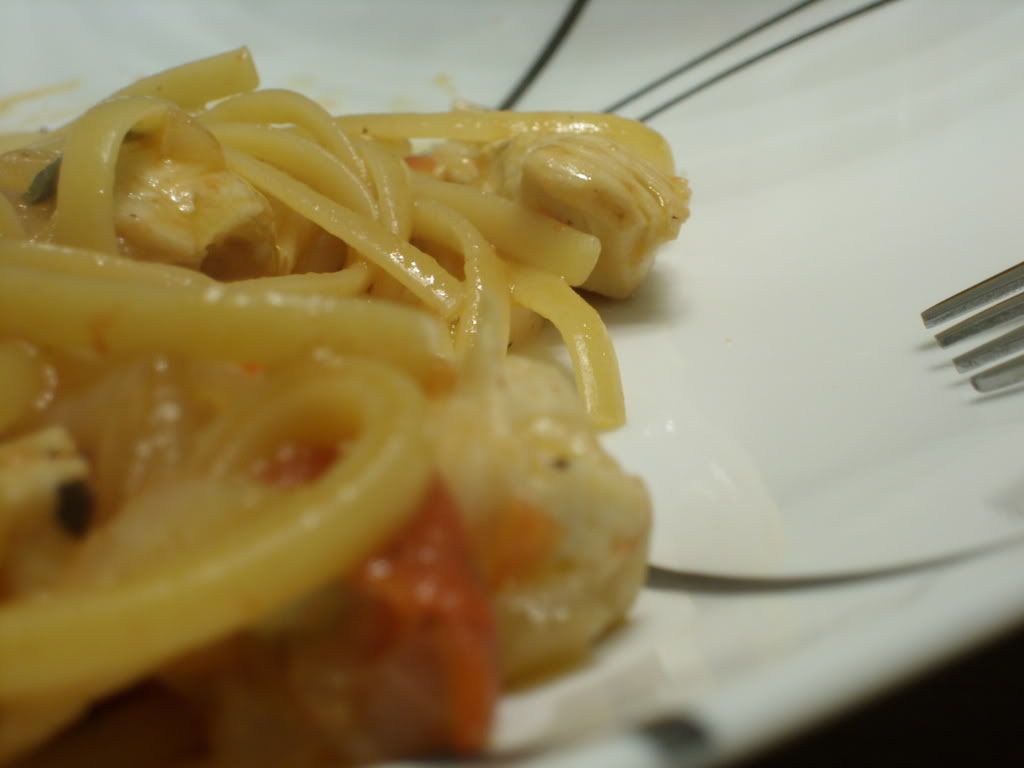 And let me just say, I am SO glad that I did.
While on a grocery outing the other day with Adam, he was stumped at why I insisted on getting fresh herbs and veggies, rather than using the dried version. "Oh you just wait..." I told him. Hoping that I would be right, and that he really would be able to tell a difference.
And of course, I was right... ;)



This dish was absolutely awesome! I may or may not have added a tidge bit too many red pepper flakes, but it was still an excellent dish. I actually couldn't find any fresh parsley at the grocery store (seriously, who doesn't have fresh parsley??) so I just skipped it. It all still came together really well, despite that omission.
However, the dish did take some time to prepare -- between chopping 2 onions, 2 tomatoes, and smashing 6 cloves of garlic (although that was kind of fun), then having to simmer everything together for 20 min. I did substitute out the clams for chicken instead, and it worked out just fine. I cooked the chicken in the remaining white wine, some oregano, basil, and red pepper flakes. It probably could have used a little extra salt and pepper, but it was still really good in the dish.
I will definitely have to make this dish again. Soon.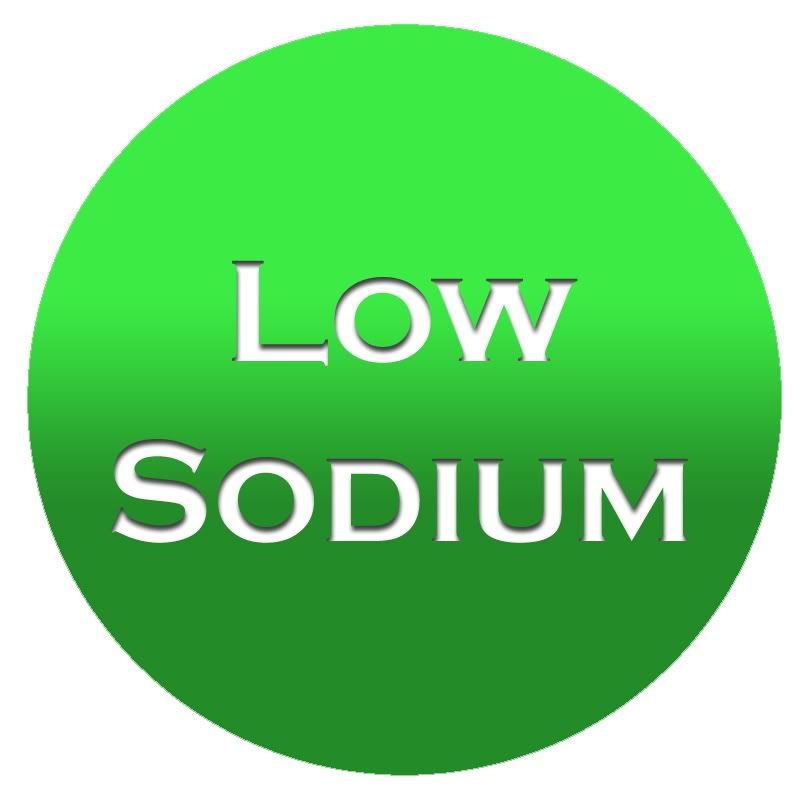 Linguine with Herb Broth and Chicken
1/4 c. (1/2 stick) butter
2 tbsp. olive oil
2 onions, chopped
6 garlic cloves, peeled, smashed
2 medium tomatoes, cored, chopped
3 cups dry white wine (Start with a 750ml bottle, the rest you can use for the chicken)
1 cup (or more) water
2 chicken breasts
1/3 c. thinly sliced fresh basil leaves
1/4 c. chopped fresh parsley
2 pinches of dried crushed red pepper
8 oz. linguine
Melt butter with olive oil in heavy large pot over medium heat. Add onions and cook until soft, stirring often, about 5 minutes. Add garlic and stir 1 minute. Add tomatoes and cook until beginning to soften, stirring often, about 2 minutes. Add white wine and 1 cup water and bring to boil. Reduce heat to low, cover, and simmer 20 minutes to blend flavors. Do Ahead: Broth can be made 1 day ahead. Cool slightly, then cover and refrigerate.
While broth is simmering, cube 2 chicken breasts. Heat a medium sauce pan over medium-high heat. Heat a little bit of olive oil in the pan. Add the chicken. Pour the remaining bottle of white wine into pan. Add 2 leaves of basil, some oregano, and a pinch of red pepper flakes to the pan. Let chicken cook until there is no pink remaining, about 5-7 minutes. Remove chicken from pan with a slotted spoon, place in small bowl. Keep warm.
Bring broth to a boil. Stir basil, parsley, oregano, and crushed red pepper into broth in pot. Add linguine. Boil until pasta is almost tender but still very firm to bite, stirring often and adding water by tbsp. if too dry. Add chicken to pot. Cover and simmer until chicken is heated through and pasta is tender but still firm to bite, about 3 minutes longer. Season to taste with salt and pepper.
Transfer linguine and chicken mixture to large shallow platter and serve.

Nutrition Facts
Amount per serving
Calories 621
Calories from fat 216
% Daily Value


Total Fat 24.0g
37%


Saturated Fat 9.6g
48%


Cholesterol 122mg
41%


Sodium 164mg
7%


Total Carbs 45.2g
15%


Dietary Fiber 1.9g
8%


Sugars 5.5g


Protein 24.7g


Vitamin A 28%
Vitamin C 31%


Calcium 7%
Iron 22%