Everybody loves quick and easy meals, especially when they are super tasty. This recipe definitely fits the bill.
I was getting a little tired of chicken -- it does seem like we have it quite an awful lot. I happened to be looking through the quick and easy section on
Cooking Light's
website, hoping to find some quick recipes for those days I just didn't feel like cooking, and I ran across these calzones. They seemed easy enough to throw together, and there wasn't a lot of prep involved (perfect).
Ham, Spinach, and Sun-Dried Tomato Calzones

1 cup part-skim ricotta
3/4 cup (3 ounces) shredded part-skim mozzarella cheese
1/4 cup (1 ounce) grated Parmesan cheese
1 teaspoon dried basil
1/2 teaspoon fennel seed, crushed
1/4 teaspoon black pepper
1 (10-ounce) package frozen chopped spinach, thawed, drained, and squeezed dry
3 ounces lean ham, chopped
6 oil-packed sun-dried tomato halves, drained and chopped
1 (13.8-ounce) can refrigerated pizza crust dough
Cooking spray

Preheat oven to 450°.

Combine first 9 ingredients.

Divide dough evenly into 5 pieces; pat each dough piece into a 5-inch circle. Spoon about 1/2 cup spinach mixture onto half of each circle, leaving a 1/2-inch border. Fold dough over filling until edges almost meet. Bring bottom edge over top edge; crimp edges of dough with fingers to form a rim. Place calzones on a baking sheet coated with cooking spray. Bake at 450° for 14 minutes or until browned.

Serves: 5

True to its classification, these were super easy and super quick to throw together. And yes, they were definitely tasty.
I used the Pillsbury Pizza Dough (it was the only stuff I could really find), and I'm not sure I'd use it again. I think homemade dough would make these really awesome. Anybody have any good recipes?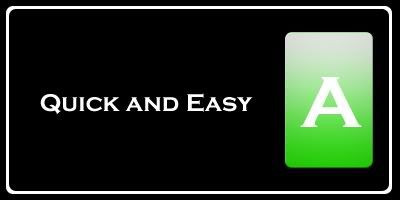 Nutrition Facts
Amount per serving
Calories 555
Calories from fat 304
% Daily Value


Total Fat 33.8g
52%


Saturated Fat 11.6g
58%


Trans Fat 0.0g


Cholesterol 37mg
12%


Sodium 834mg
35%


Total Carbs 41.8g
14%


Dietary Fiber 4.9g
20%


Sugars 2.6g


Protein 22.0g


Vitamin A 125%
Vitamin C 42%


Calcium 39%
Iron 24%