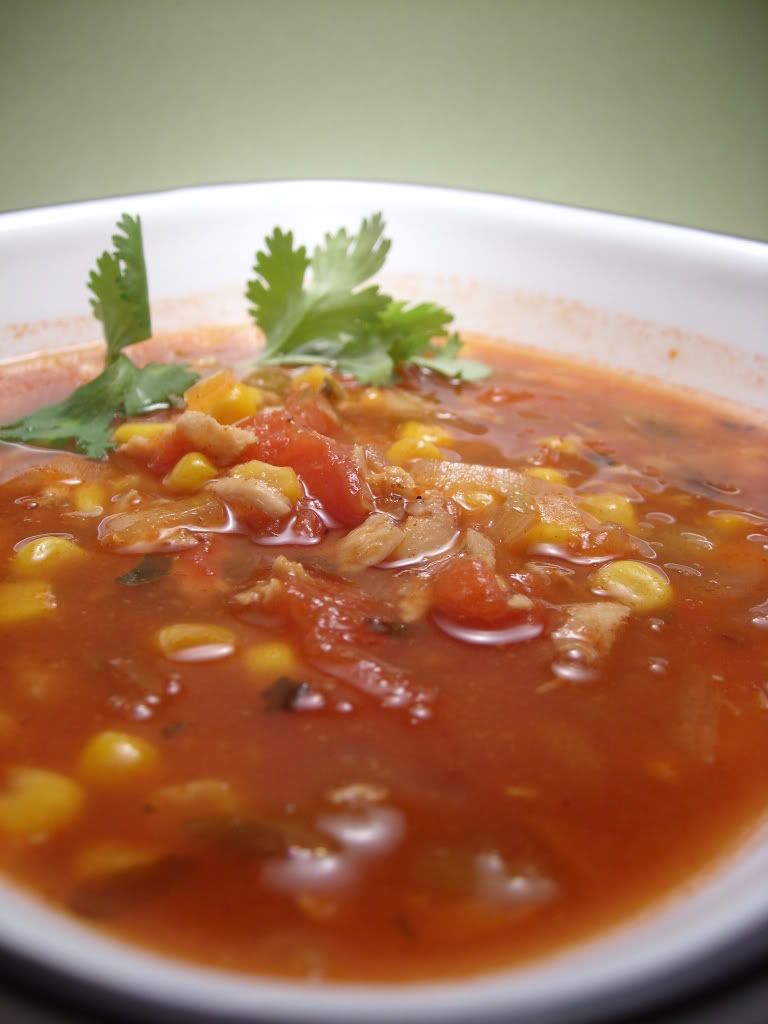 So as we move into fall, soups and stews and comfort foods are all making a comback in our kitchen. And apparently in a lot of kitchens as this soup is a huge hit on a message board I frequent.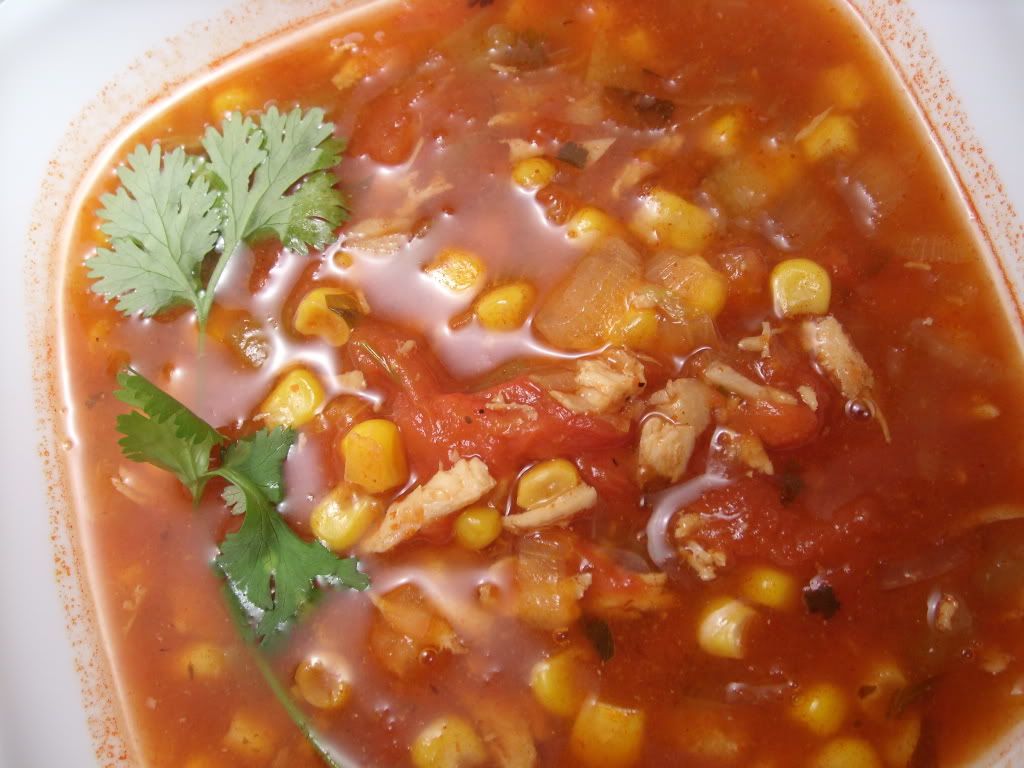 Slow-Cooker Chicken Tortilla Soup
1 pound shredded, cooked chicken
1 (15 ounce) can whole peeled tomatoes, mashed
1 (10 ounce) can enchilada sauce
1 medium onion, chopped
1 (4 ounce) can chopped green chile peppers
2 cloves garlic, minced
2 cups water
1 (14.5 ounce) can chicken broth
1 teaspoon cumin
1 teaspoon chili powder
1 teaspoon salt
1/4 teaspoon black pepper
1 bay leaf
1 (10 ounce) package frozen corn
1 tablespoon chopped cilantro
Place chicken, tomatoes, enchilada sauce, onion, green chiles, and garlic into a slow cooker. Pour in water and chicken broth, and season with cumin, chili powder, salt, pepper, and bay leaf. Stir in corn and cilantro. Cover, and cook on Low setting for 6 to 8 hours or on High setting for 3 to 4 hours. Preheat oven to 400 degrees F (200 degrees C).

Serves: 6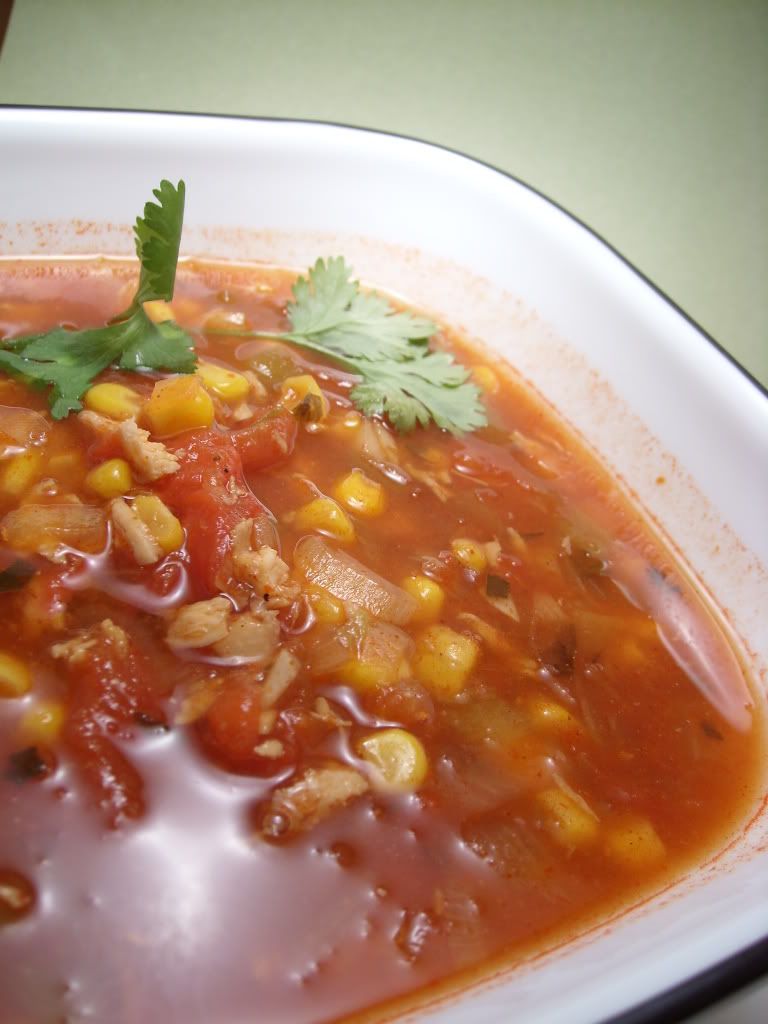 I'm sure the soup is great. Fantastic even. Especially if you don't use hot enchilada sauce. Unfortuately, we used the hot enchilada sauce, which made the soup super spicy. To the point where it wasn't really tasty.
Thus, we rated this:

Nutrition Facts
Amount per serving
Calories 372
Calories from fat 56
% Daily Value


Total Fat 6.2g
10%


Saturated Fat 1.5g
8%


Cholesterol 58mg
19%


Sodium 710mg
30%


Total Carbs 58.4g
19%


Dietary Fiber 20.6g
82%


Sugars 12.5g


Protein 33.0g


Vitamin A 120%
Vitamin C 50%


Calcium 25%
Iron 91%