Happy Belated Thanksgiving! Or at least to those who have already celebrated. Adam and I definitely fit in the category of having not celebrated turkey day yet. My brother-in-law and I both have the unfortunate habit of working in the healthcare field -- he had to work yesterday, and I have to work today (and then we'll drive down to their house).
It definitely did not feel like Thanksgiving yesterday. I mean, there was no turkey (though we did have some Turkey Stick, which is awesome), no mashed potatoes, no rolls, nothing. Okay, I shouldn't say nothing. Adam and I
did
have some beef tenderloin, but that is for another post.
Today's recipe looked so scrumptious in the Kraft Foods magazine. I hadn't had tater tots in years, even though I love their crunchy outsides and soft squishy innards. So I had some high hopes for this recipe. And well, it fell just a little bit short.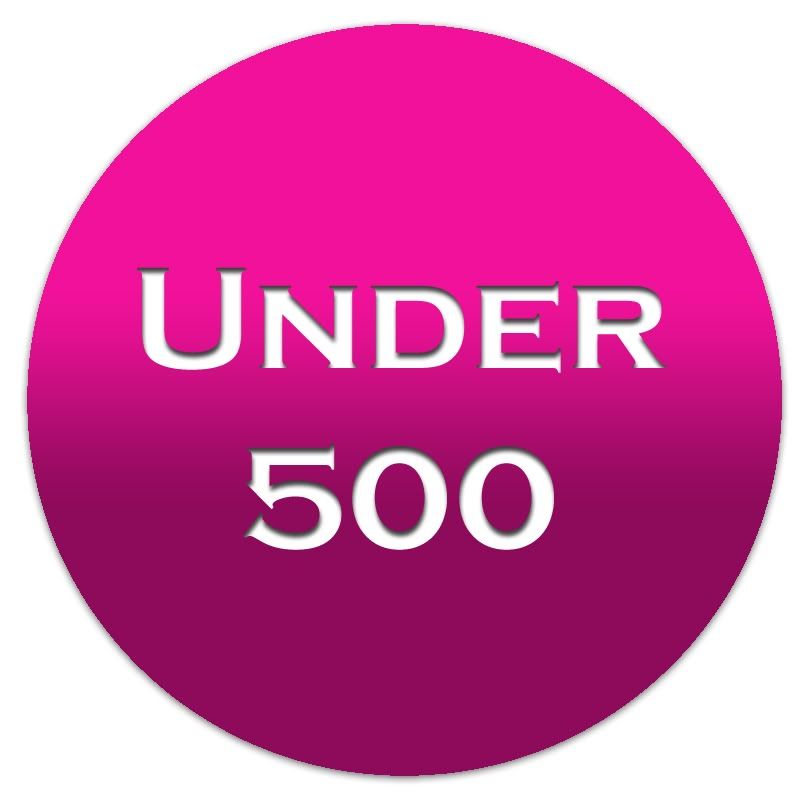 Tater-Topped Casserole

1 lb. ground beef
1 small onion, finely chopped
1 can (10-3/4 oz.) condensed cream of mushroom soup
1/4 cup milk
1 cup frozen mixed vegetables
1 cup Shredded Cheddar Cheese
1 lb. (1/2 of 32-oz. pkg.) frozen bite-size seasoned potato nuggets

HEAT oven to 375ºF. Brown meat with onions in large skillet, stirring occasionally; drain. Spoon into 2-qt. casserole dish.

MIX soup and milk; pour over meat mixture. Top with layers of vegetables, cheese and potatoes.

BAKE 45 min. or until potatoes are golden brown and casserole is heated through.

Serves: 6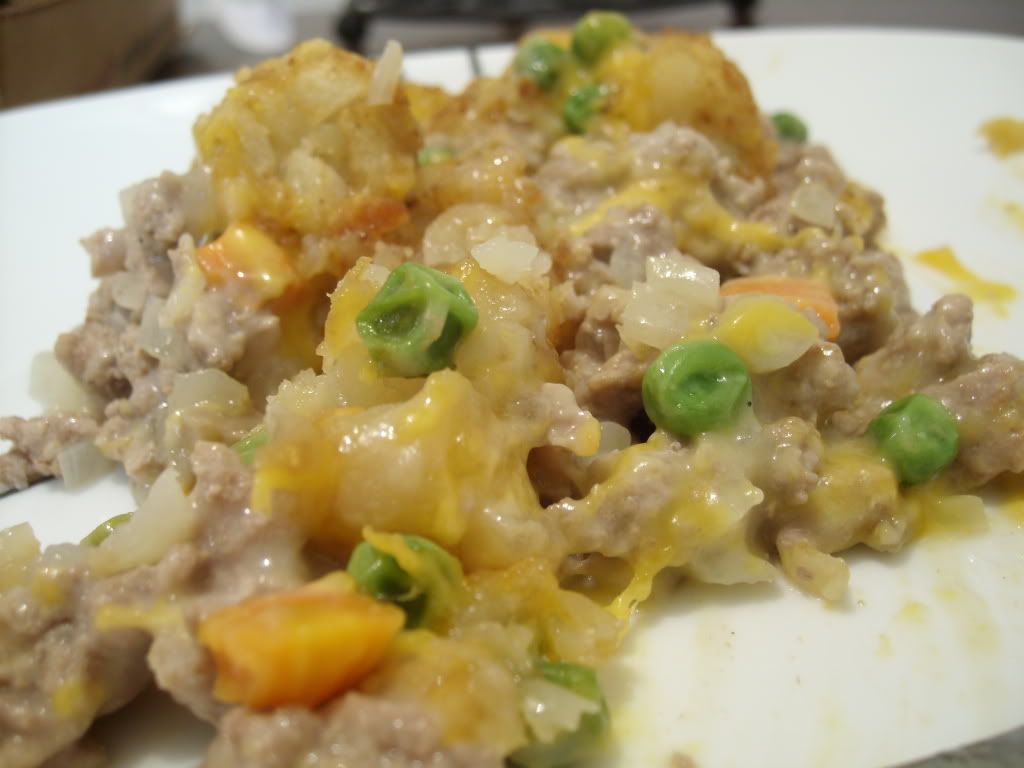 It was a pretty simple meal to put together, but through that simplicity, it really lacked a lot of flavor. This dish definitely warranted a healthy dose of pepper mixed in, or maybe some other kinds of seasonings. As is, it definitely fits into the "comfort foods" category. Maybe with some help on the seasonings, it could move up in my ratings.
Nutrition Facts
Amount per serving
Calories 433
Calories from fat 186
% Daily Value


Total Fat 20.7g
32%


Saturated Fat 8.0g
40%


Cholesterol 88mg
29%


Sodium 873mg
36%


Total Carbs 30.2g
10%


Dietary Fiber 3.4g
14%


Sugars 3.0g


Protein 31.4g


Vitamin A 30%
Vitamin C 11%


Calcium 18%
Iron 22%