Summer is almost gone. I can't believe it. I swear it was still June 5 minutes ago.
What happened to lazy days spent out by the pool? Nevermind the fact that sunburns like to find me instead of tans.
Or roasting marshmallows over a fire? i.e. catching them on fire and crazily hopping about and waving your flaming ball of marshmallow around while simultaneously trying to blow it out.
Or outdoor barbecues with friends? You know, the kind where it's a 253 degrees out and you end up being
that
sweaty kid and go home smelling like you sat in front of the grill the entire time.
Ah, good times, summer. It's a good thing I didn't make a summer bucket list, as I've seen from so many other people. I would have racked up a big ol' goose-egg under the accomplished section.
Even though summer is running away from us, and fast, it's not quite over yet. So for those of you who also can't believe it's the end of July, pull up a chair and have a big helping of summer-in-a-bowl for dinner. (Okay, if it was truly summer-in-a-bowl, it'd be ice cream, but seeing as we can't have that for dinner -- at least not every night, this is a great substitute.)
Gemelli Salad with Asparagus, Pistachios, and Lemon-Thyme Vinaigrette
Adapted from:
8 ounces
uncooked gemelli
1 cup

asparagus

, trimmed and cut into 1-inch slices
2 tablespoons

fresh thyme leaves

, divided
2 tablespoons

lemon zest

(about 1 lemon), divided
1 tablespoon

shallots

, minced
2 tablespoons
white wine vinegar
3 cloves

garlic

, minced
5 tablespoons
extra-virgin olive oil
1/2 teaspoon
kosher salt
1/2 teaspoon
ground black pepper
1/2 cup

shelled pistachios

, chopped
1 ounce

Parmesan cheese

, grated
Bring a large pot filled with water to a boil over high heat. Cook pasta according to package directions. Add the sliced asparagus to the pasta pot during the last 4 minutes. Drain.

Meanwhile, in a small bowl, combine 1 tablespoon thyme, 1 tablespoon lemon zest, shallots, white wine vinegar, and garlic. Stir well. Slowly add in the olive oil, whisking constantly. Whisk in salt and pepper. Set aside.

In a large bowl, gently toss together the pasta with asparagus, pistachios, 1 tablespoon thyme, and 1 tablespoon lemon zest. Drizzle the vinaigrette over the pasta, continuing to toss to coat. Top each serving with Parmesan.
Serves:
4
The lemon and asparagus are what truly seals the deal for making this a "summer" dish. The bright and fresh flavor from the lemon mixes with the crunch from the asparagus and the nuttiness from the pistachios bringing flavor to the table that you just can't get in the winter months. Even though it's what I would consider a lighter pasta dish, it's still heavy enough to fill you up and keep you going while chasing around those fireflies in the backyard.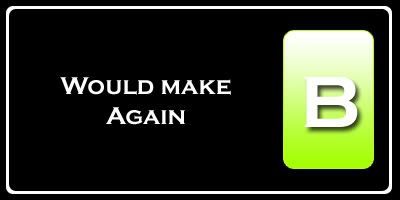 Nutrition Facts
Amount per serving
Calories

398

Calories from fat 181
% Daily Value
Total Fat

20.1g

31%
Saturated Fat

3.6g

18%
Cholesterol

6mg

2%
Sodium 402mg
17%
Total Carbs

46.3g

15%
Fiber

3.5g

14%
Sugars 1.9g
Protein

10.9g

Vitamin A 7%
Vitamin C 12%
Calcium 12%
Iron 25%